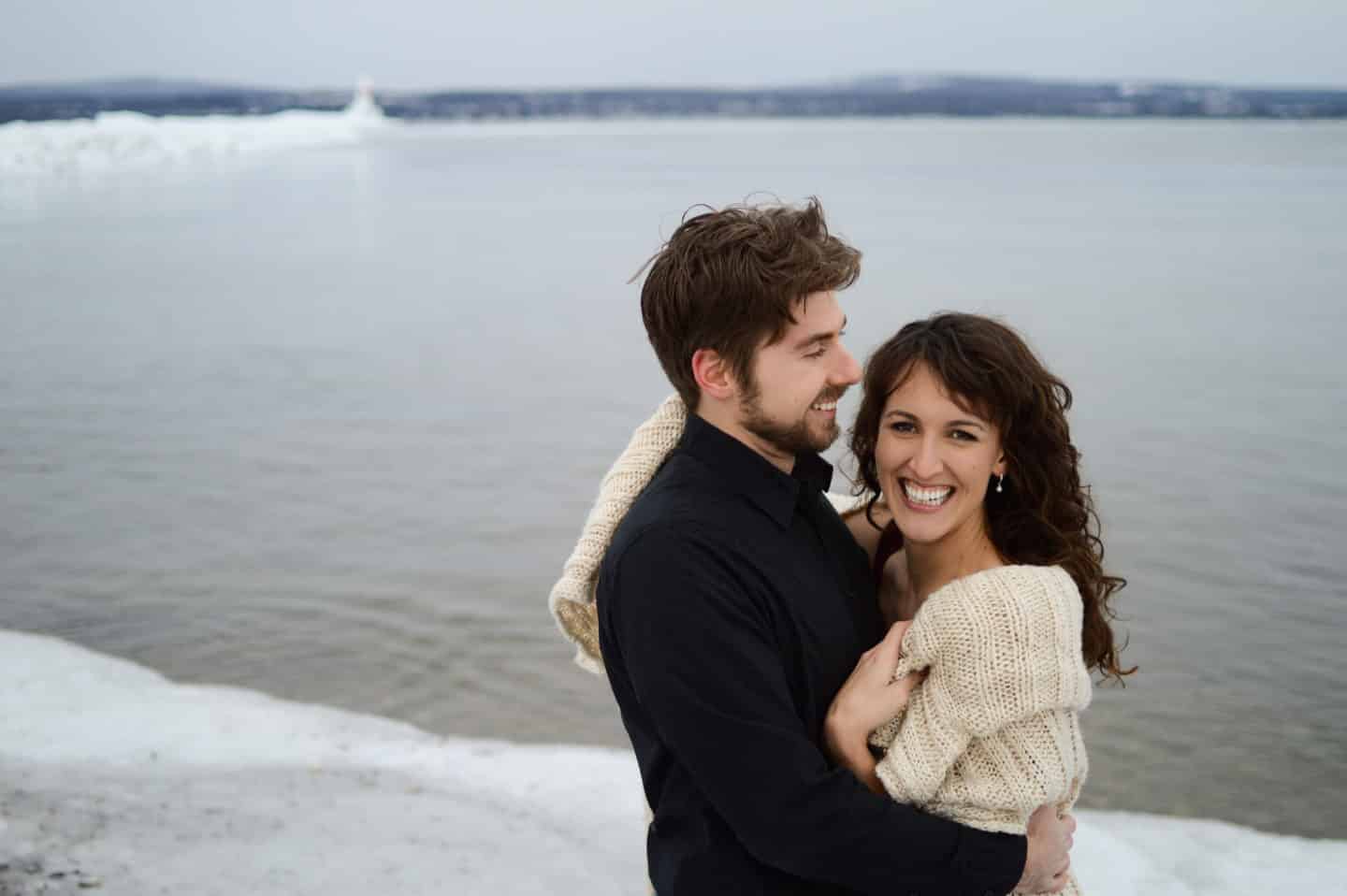 If you're like most of my readers, you want to please God with your life. You want the gospel to influence your work, relationships, and home. You want to make the most of your singleness, marriage, and – well, your life.
But this is easier said than done. The Christian worldview is under attack like never before. If we don't know why we believe what we believe, we're at a disadvantage in this culture of relativity.  Maybe you're saying: "Where do I start?" Perhaps you've questioned if what you believe is true, or maybe you've wondered what following Christ looks like, practically. How do we live in the world but not of it? What is the biblical approach to sex, feminism, marriage, or body shame?
If you've asked these questions, you are not alone.
Why This Blog Exists
I grew up in a Christian home. I knew all the Christianese, but I didn't know why I believed it – or how it applied to my life. It wasn't until college (Liberty University) that I realized what the gospel was meant to do. The gospel is meant to transform how we view the world: How we think, act, date, love, work, marry, and parent.  Following Christ is a daily forward motion into the heart of God.
As my walk with God deepened, I sought answers to the tough questions my millennial peers were asking. These questions were about everything: Alcohol, dating, marriage, gay rights, and politics, and I wrote about what I found. And through a secret struggle with lust, I came to understand I was only as safe from sin as I was close to Christ. Today, I'm still finding biblical answers to cultural questions and helping young women live lust-free – that's why this blog exists.
Through my blog and podcast, my goal is to empower you to embrace your innate capabilities, to love with confidence, and to preach the gospel with your life.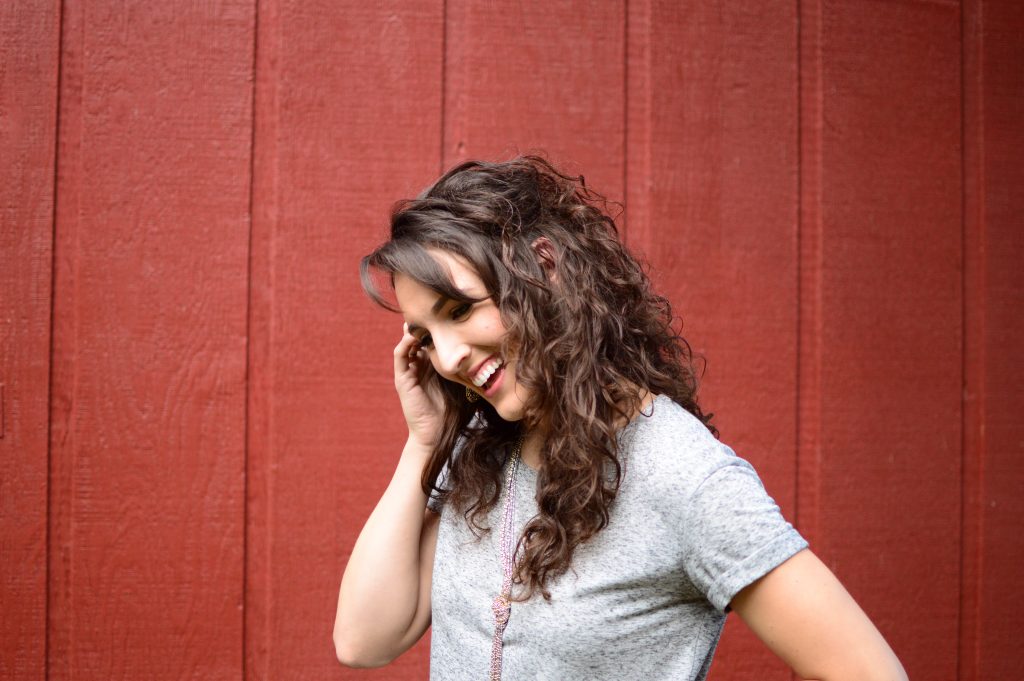 My Media Appearances:
My Personal Background: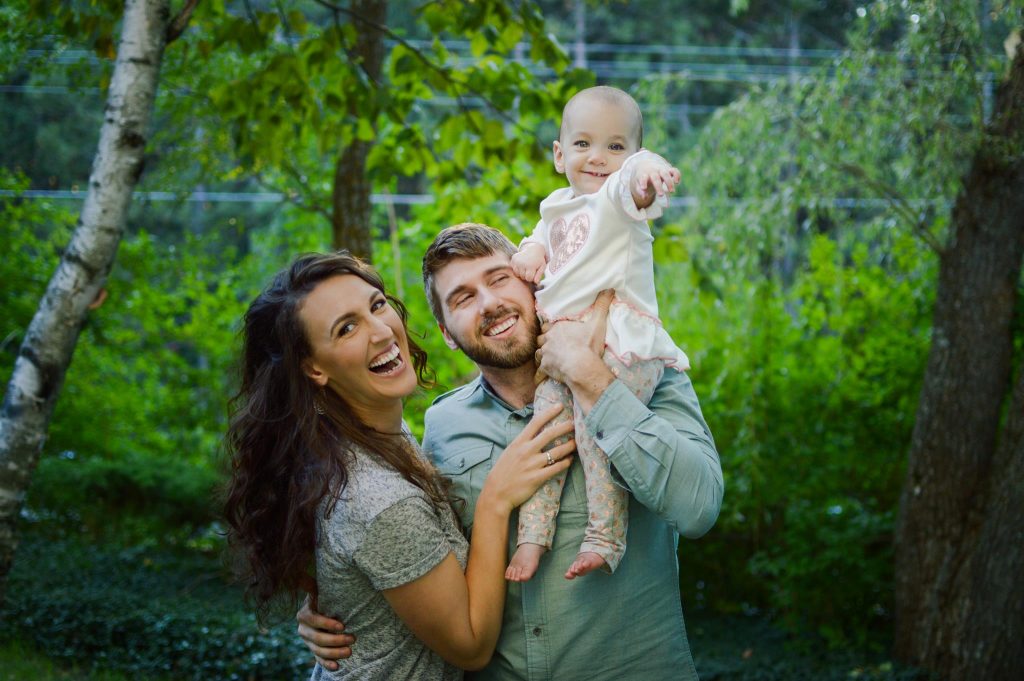 I grew up in northern Michigan as the homeschooled oldest of six children. I received my B.S. in Religion from Liberty University, where I met my husband, Josh. After five years in Central Virginia – where I worked as the Homeschool Coordinator and Recruiter for Liberty- Josh and I moved to Lancaster, Pennsylvania, where our daughter Adeline was born.  After a year in Lancaster, we moved to my Michigan hometown in the fall of 2016. In the fall of 2017, we welcomed our second daughter, Geneva, to our family.
A few of my favorite things: French pressed coffee, Lake Michigan, Friday morning farm markets, and Lilly Pulitzer. I'm an ENTJ on the Myers-Briggs personality scale and find nothing more thrilling than setting new goals (January 1st is my favorite day of the year).
For a summary of my theological viewpoint, including my denominational history, click here.
My Recent Work:
In 2017 I published my book on biblical sexuality, Christian Cosmo: The Sex Talk You Never Had. This book is for any woman who needs to reframe her view of sex from the standpoint of Scripture. In this book I combine the blunt honesty of Cosmo magazine (from which many Christian women glean their sexual education) with a biblical approach to the questions girls ask about sex: why is sex for marriage? What is oral sex? How do I set boundaries?
The gospel influences every part of our lives. Because of this, you'll find me writing about singleness, dating, marriage, career, productivity, and cultural issues. The blog menu contains all my post categories, but here are some of my most popular posts:
Dear Women's Ministry, Stop Telling Me I'm Beautiful
That Day I Wore Yoga Pants: 5 Myths About Modesty
I Waited Until My Wedding Night to Lose My Virginity and It Was the Best Thing I Ever Did
To the Girl With the Boring Testimony
Thank you for reading! You can contact me here.
Photo Credit: Autumn Duran

Join the Community!
This short course on living as an OVERCOMER will come straight to your inbox. Sign up today and you'll also receive my free bible study guide about God's relationship with women!