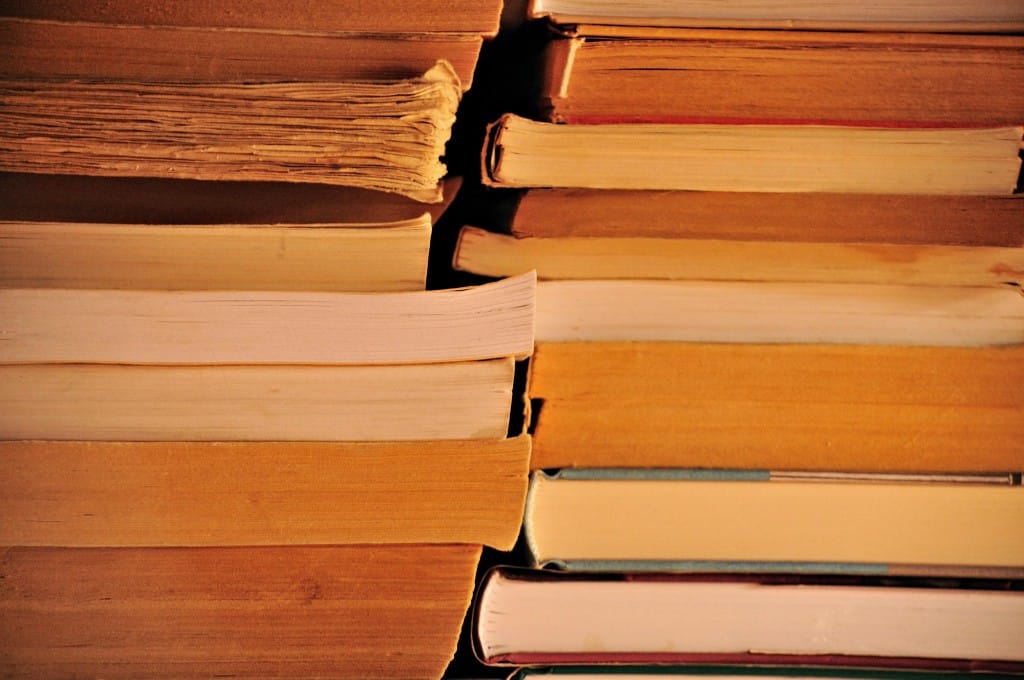 Readers who follow me on Instagram will be aware that every two weeks, I compile a list of books I'll be reading and reviewing for the blog. I choose a book to fit each of the following categories or genres:
Memoir
Theology
Friend Recommended
Make Me Think
Current Events
I rate my books on Goodreads (and you're welcome to "friend" me there if you're an avid reader like myself) but will give a short summary here on the blog so readers can pick and choose what books to add to their own lists. For those who may not be aware, I do not read fiction, so all of my books will be biographies, memoirs, or works on theology, social issues, history and the like.
I didn't review the first four books I read in October, so I've added them to the list, below:
Memoir: Glitter and Glue by Kelly Corrigan
Glitter and Glue follows the author, Kelly, from when she was a young college grad set on seeing the world. Her strained relationship with her mother – a practical, "brass tacks" woman who didn't see Kelly's adventuring as the responsible choice to make – is cast in a different light as Kelly becomes a nanny for the family of an Australian widower. Acting as a mother figure in the grieving home, Kelly begins to appreciate all her mother was to her and begins to see motherhood in a new light altogether. I recommend this book to any woman who needs perspective on motherhood, whether in her own role as a mother or in relation to the mother she has.
Makes Me Think: Outliers by Malcolm Gladwell
What makes people successful? Is it luck? Money? Malcolm Gladwell explores this question in his book Outliers: The Story of Success. Looking at groups of "successful" people, from professional hockey players to Bill Gates, Gladwell explores the real factors contributing to the success of individuals, proving that it has little to do with luck and even individual talent, and everything to do with timing and effort. This was a fascinating read, and very quick, too – I finished it in two days.
Tough Choices by Carly Fiorina
I didn't actually finish this book because I had to take it back, but I read enough to recommend it to any young woman entering the corporate world. College students, particularly business majors, would benefit from Fiorina's insights into the world of business as a young woman. Her writing is straight forward and rather blunt, but in telling her story she conveys some helpful principles for women navigating their career paths, from how to relate to bosses and coworkers to how to have integrity in the workplace.
For Fun: My Life With Eleanor by Noelle Hancock
My Life With Eleanor is based on a quote by Eleanor Roosevelt, a quote that inspired author Noelle Hancock to "do something that scares you every day". She set out on a year long challenge to try new things and conquer her fears. This was a very fun book to read. Hancock is a humorous author and her exploits are relatable, even inspiring to create your own "year of fear". This is a secular book and there is some language, but apart from this it is a great summer or weekend read.
Moving on to my latest list:
Memoir: Please Excuse My Daughter by Julie Klam
Author Julie Klam describes her transition from her upper middle class New York family into the real world, where shopping at Bloomingdales and eating brunch at fancy restaurants is no longer her reality. This book started out as one of my favorites: Klam is an excellent writer, hilarious in her depiction of characters, (especially her mother), but as the book went on I became frustrated with her inability to acclimate to "real life". She couldn't keep a job, not even the best jobs, and sometimes didn't even look for one. Rather than seeming to be concerned with this, the book drags on 15 years of excuses for why she lives with one foot in a world where things are handed to her, and one where you work for a living. Klam has written other books I would consider reading, but this one could be passed over.
Theology: Hyper-Grace by Michael L. Brown
I am currently finishing this book, recommended by my sister. Hyper-Grace discusses the nature of the modern grace message: a message that preaches and inordinate emphasis on the grace of God, sustaining that any effort to walk in holiness is based on "works" and "legalism", giving us license to behave however we please in the name of the gospel. Brown explores the truth behind this message and the damage it can and has caused. This book, so far, is excellent –  must read for anyone attempting to understand the balance of law and grace.
Friend Recommended: The Girls From Ames by Jeffrey Zaslow
My sister also recommended this book, and I'm glad she did. The Girls From Ames follows the story of eleven girls from the town of Ames, Iowa, and their forty year friendship. Many friendships develop and change over the years, usually drifting apart -especially friendships from high school and earlier. However, the girls from Ames were able to maintain their friendships through some of the most tumultuous events of their lives. This book brought me and even greater appreciation for the girlfriends I have, especially the fact that they love the Lord, since the girls from Ames do not share that bond. Despite that fact, this book is a great look at how friendships can weather the years, and how women can work through the toughest of times and remain close to one another.
Makes Me Think: Who Stole Feminism? by Christina Hoff Sommers
Of all the books I rented, this is my favorite. I am still working through it, as I'm underlining (shhh!) and taking notes as I go along. If you have ever wondered how the modern feminist movement got to where it is today, this is a must-read. Sommers provides detailed history on the changes the feminist agenda has undergone over the last 120 years, from a broad, humanistic purpose for the equality of men and women to the current idea that we operate in a patriarchal society set on bringing women into bondage to men. She has done extensive fact-checking on widely shared statistics used by the likes of Gloria Steinem and Naomi Wolf. Those who consider themselves feminists should own this book, and those who do not should still read it – the information in it is pure gold.
Current Events: Islam Unveiled by Robert Spencer
Robert Spencer takes great pains in Islam Unveiled to describe the nature of true Islam, going back to the tenets of the Koran and researching the teachings of orthodox Muslim teachers. He contrasts Islam and Christianity, answering questions such as "Is Islam a religion of peace?" and "Is jihad on the same level as the Crusades of the Catholic church?" This is a great book to read in light of current events surrounding Islam, and is especially helpful in understanding the differences between what the media calls "peaceful" and "extremist" Muslim believers. This book gave me much more clarity on a topic that can be very confusing in today's society.
For November, I am finishing up Who Stole Feminism? and Hyper-Grace, but have added The Story of Christianity: The Early Church to the Dawn of the Reformation. This is a re-read for me, as I read the book for a church history class but didn't get to really spend time on it. I'll be adding a few more books to the list once I make it to the library.
What are you reading? Share in the comments below!
To receive posts via email, leave a comment and check the "notify me via email" box. You can also follow me on Facebook, Twitter, or Instagram!