I don't know what that means, so my cousin Liv, the blonde Spaniard, will comment on here and tell me.
Whatever it may mean (I get the correlation between 'cafe' and 'coffee', but the 'de Olla' could be 'in Oxtail' for all I know), this coffee recipe from my little prize of a book was another sound success. After cleaning the fridge, bathroom, and downstairs I felt my coffee meter deplete enough to have a little after-dinner reward.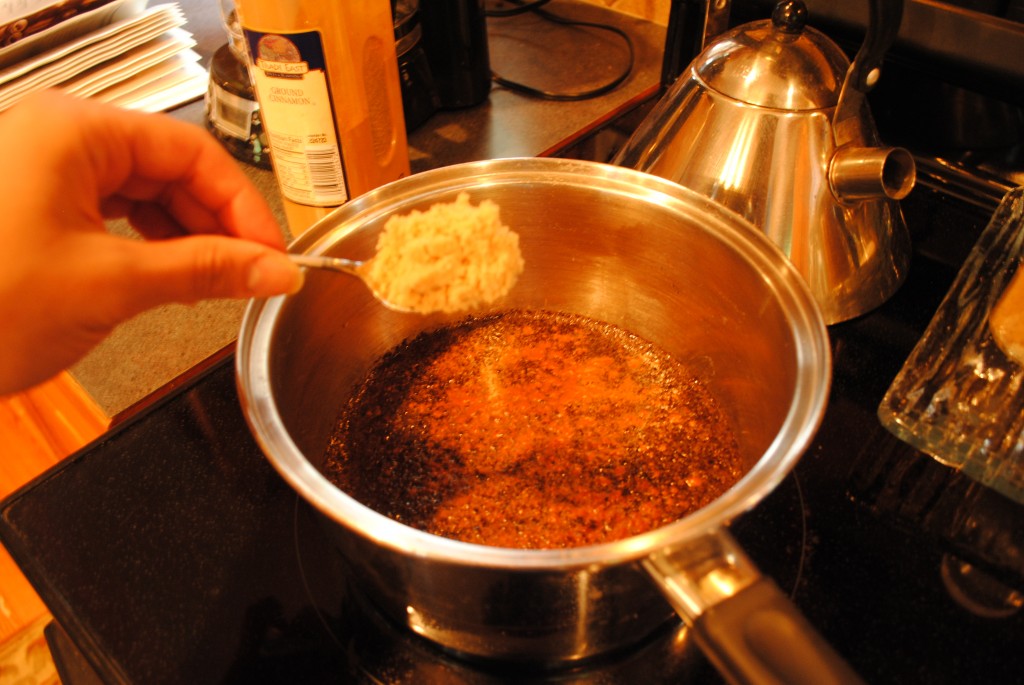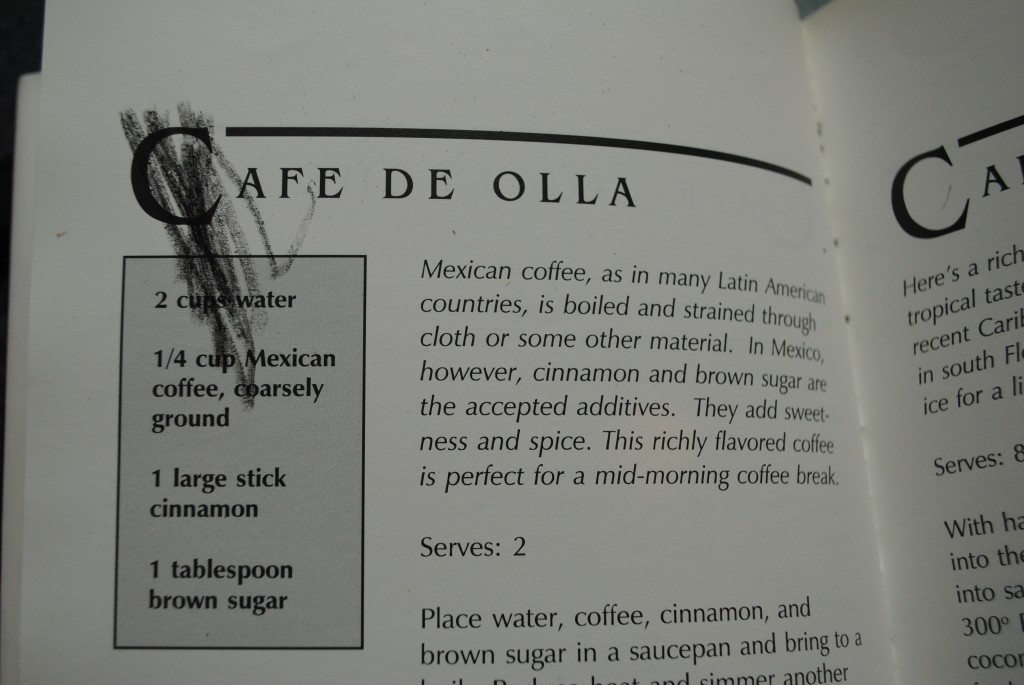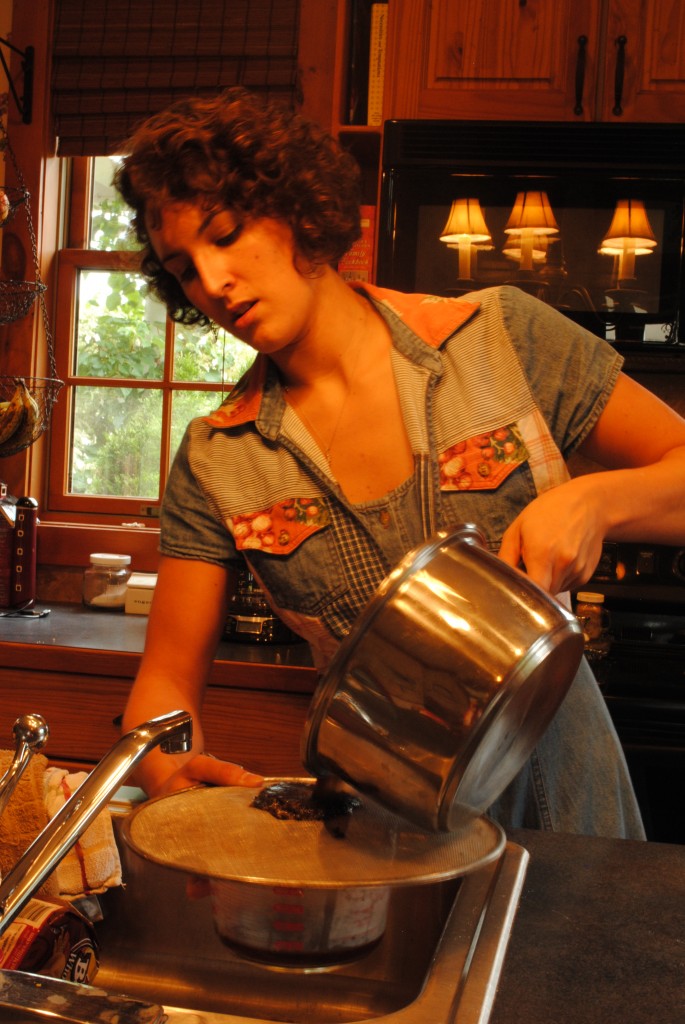 After brewing the coffee, brown sugar, and cinnamon together by boiling it for five minutes, I strained it through a grease shield (because I don't have any cheesecloth right now) and it was ready to go!
However, I got the bright idea that if coffee is good, frothed coffee is better. Since I had a handy dandy espresso machine that had been carefully looked over and tweaked by the one who found it for me, I figured I could froth the milk on my own.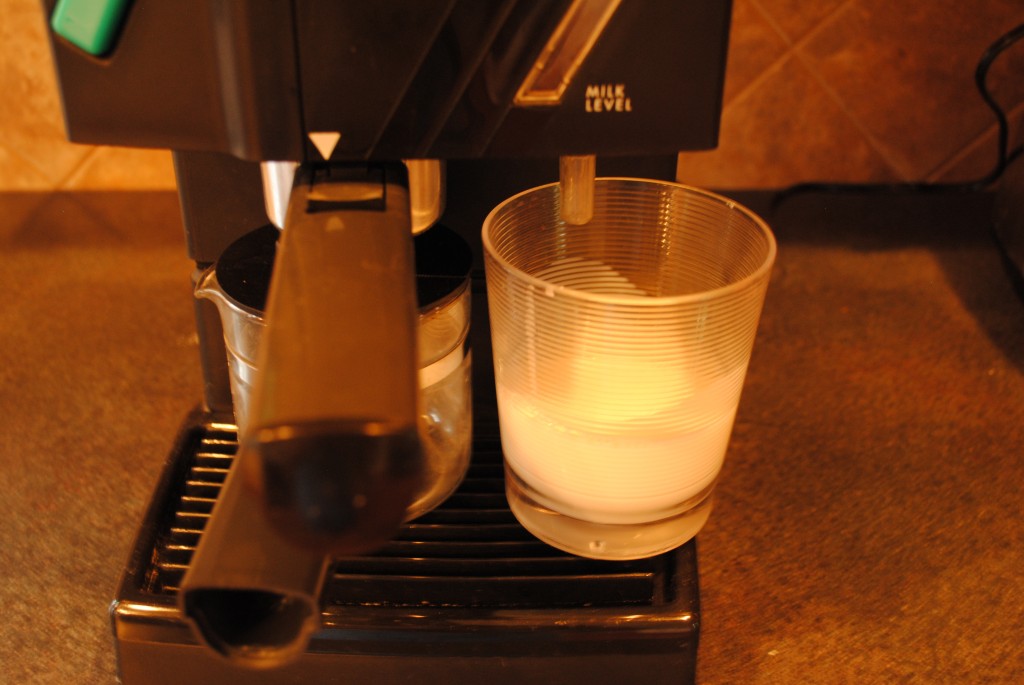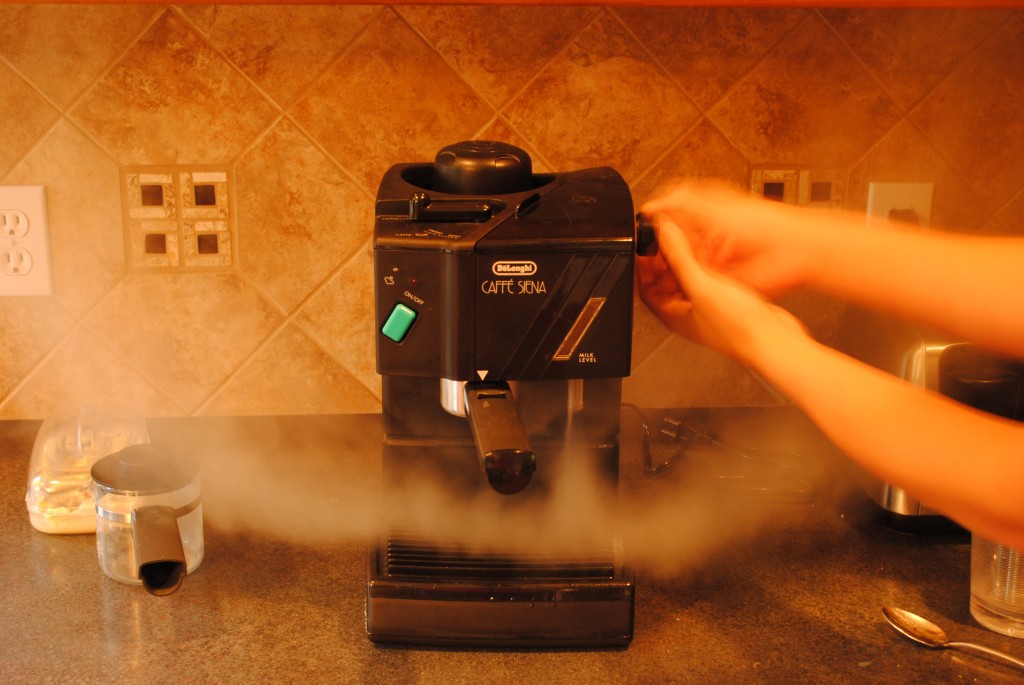 Apparently not.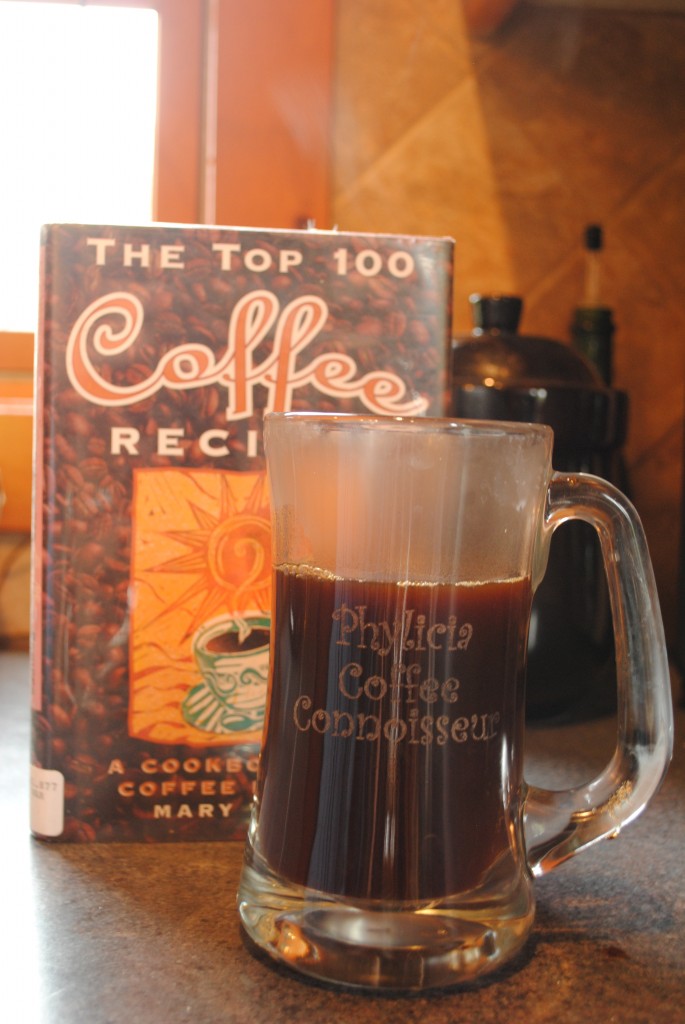 Milk or no milk, this coffee was very rich with a lot of depth to it. The brown sugar and cinnamon deepened the flavor, especially considering that they brewed with the coffee. Fabulous recipe!
As I was frantically trying to shut off the espresso fountain, my dad came in the kitchen and asked, "Did you take my suggestion to lay off the coffee?"
"Of course," I said. "I'm only drinking two cups a day now."
"TWO CUPS?" Dad choked. I looked at him, puzzled.
"What?"
"ONLY two cups? How many were you having before?"
"Four or five."
"That's like a pack of cigarettes."
"If I drank less than two, that would be one, and then you might as well not drink it at all."
Dad just shook his head and left me alone. With my coffee.
Don't tell.