No one can understand the truth until he drinks of coffee's frothy goodness.  ~Sheik Abd-al-Kadir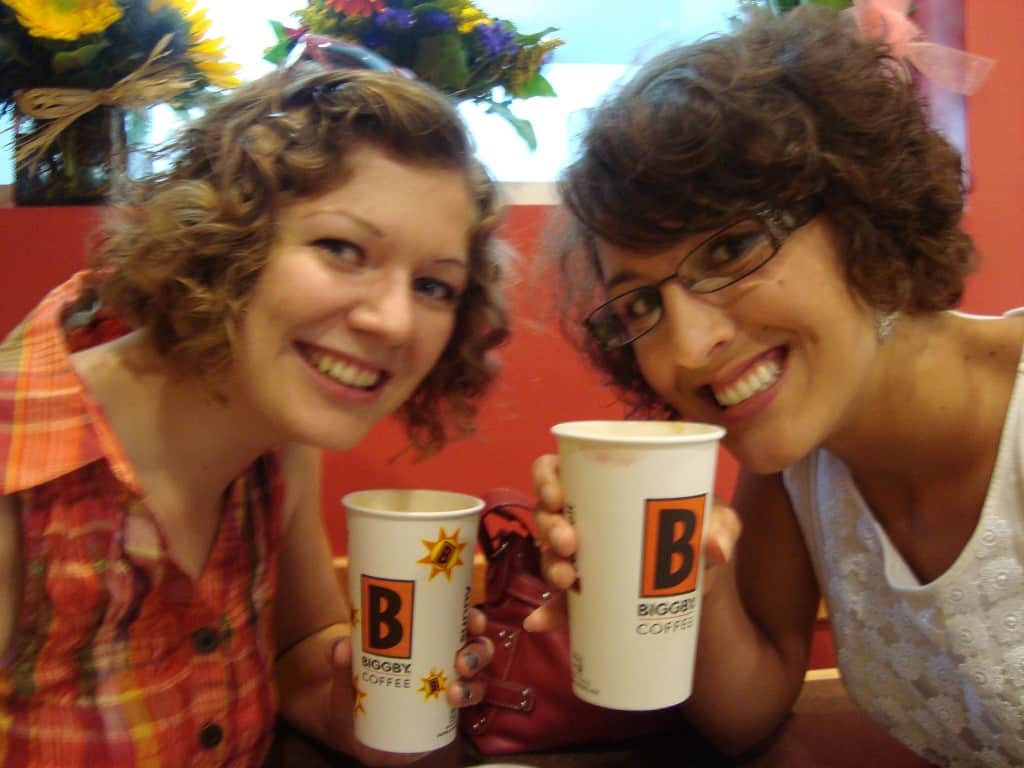 Maureen and I have been anticipating the arrival of Biggby Coffee to our local Meijer because we are just about out of spots to go for coffee critique without doubling up our visits. I've been a bad blogger and not posted this until just now, even thought it precedes our rendezvous in Traverse. I actually can't remember what we got here… I think it was some kind of latter. I DO know that I was hopping like a bullfrog on the caffeine within an hour of our meeting! Biggby believes in giving you more bang for your buck, apparently.
The service was very good, and the manager who served us was positive and friendly. My only complaint was the color scheme… we didn't really NEED to stay there and drink it, but we did, and something about the orange walls turned my stomach.
It couldn't possibly be the caffeine.
I also found the most tempting aisle outside the kitchen gadget section: