The day of an amazing concert by Leahy, the brother-sister Irish-style group performing in a city near us, Maureen and I had to kill some time before our drive into the concert town. We met up at the mall in the adjacent city, with me bearing a list of five coffee shops in the vicinity that we had yet to try. The first on my list was 'Cool Beans', but I wasn't sure where the address was. I simply met Maureen at the mall because it was a central location and new dresses awaited both of us.
Or, in the case of Maureen, three dresses. When it comes to dresses and coffee, the more the merrier!
It turned out that Cool Beans was right in the mall! She tried their Prince Caramel and I had frozen mocha of some kind: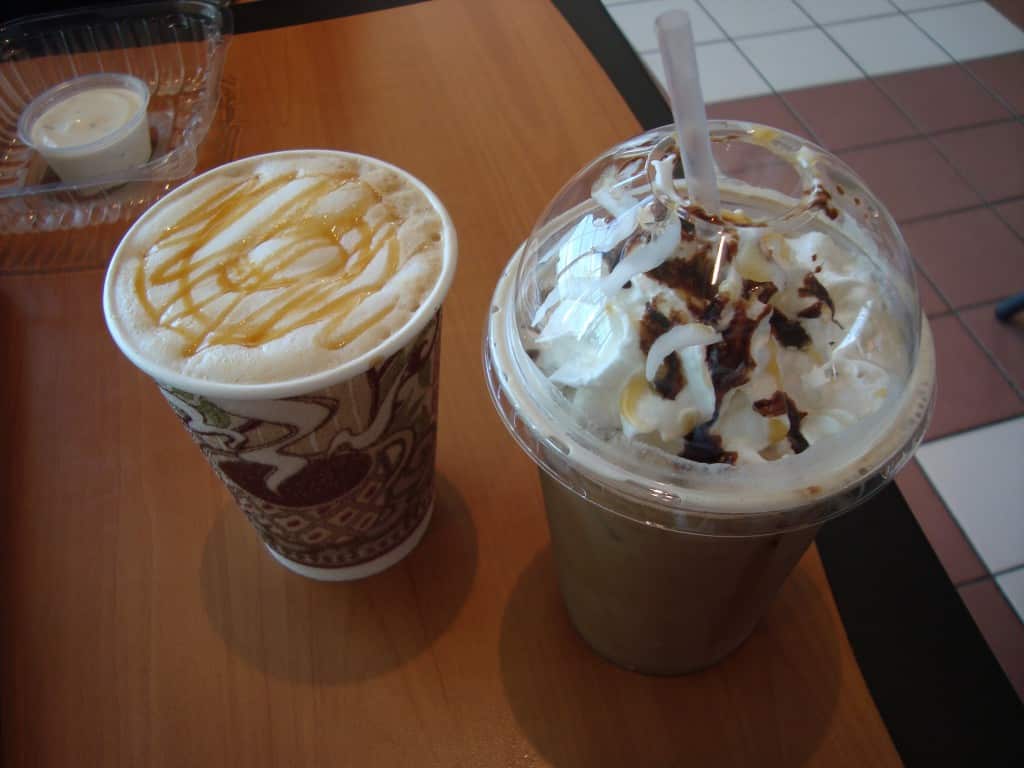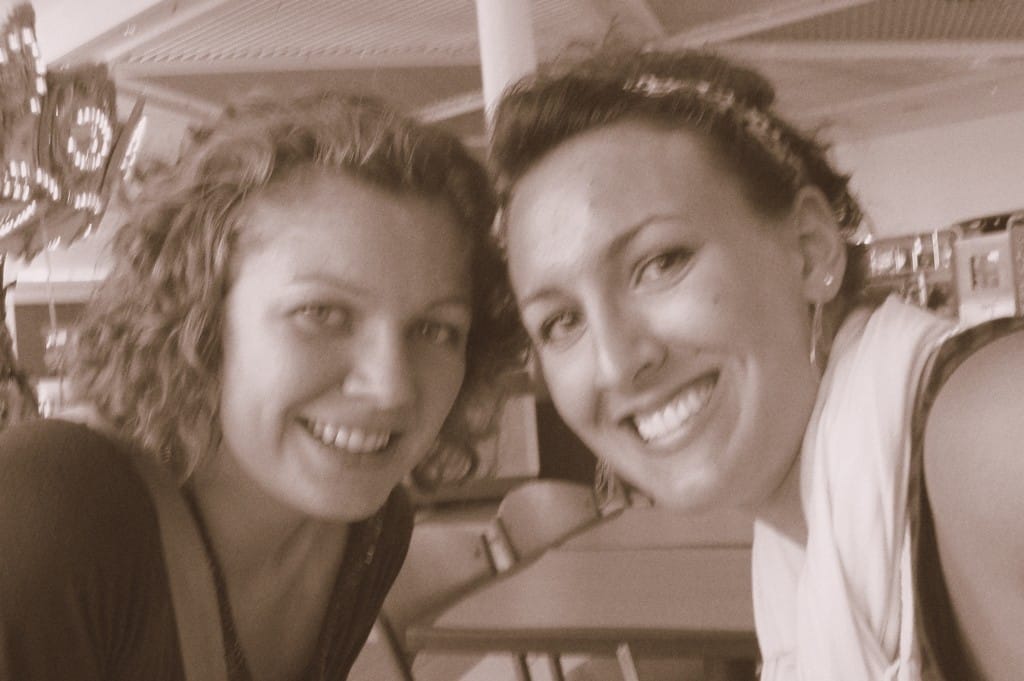 To kill a little more time before the concert, we took a spin through Target to ogle homemaking items. We had to spend about ten minutes each in the dish, pan, towel, and appliance aisles. Then we found the most heavenly aisle of all: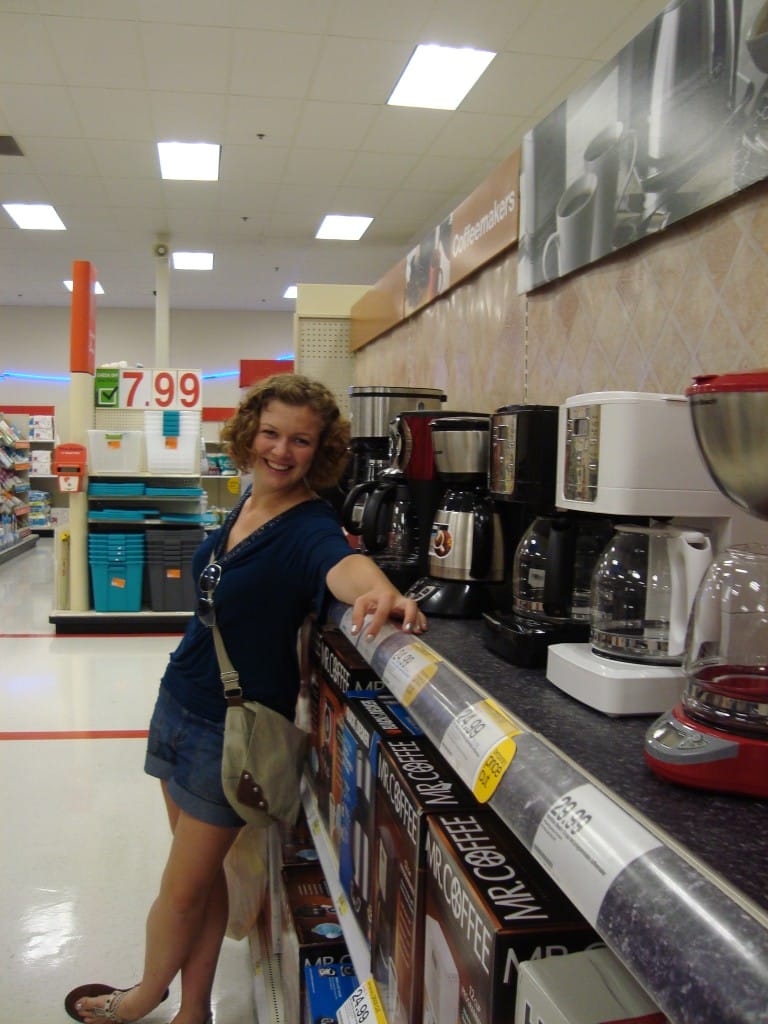 After an overnight at my cousins' house (so good to see all of them!), we went to a coffee shop recommended by my aunt. Espresso Bay doubled as a Christian book store, and Maureen and I enjoyed our coffee with some great conversations about what true faith is, how it is evidenced in the life of the believer, and the woman's role in church, politics, and marriage. We are radical ladies.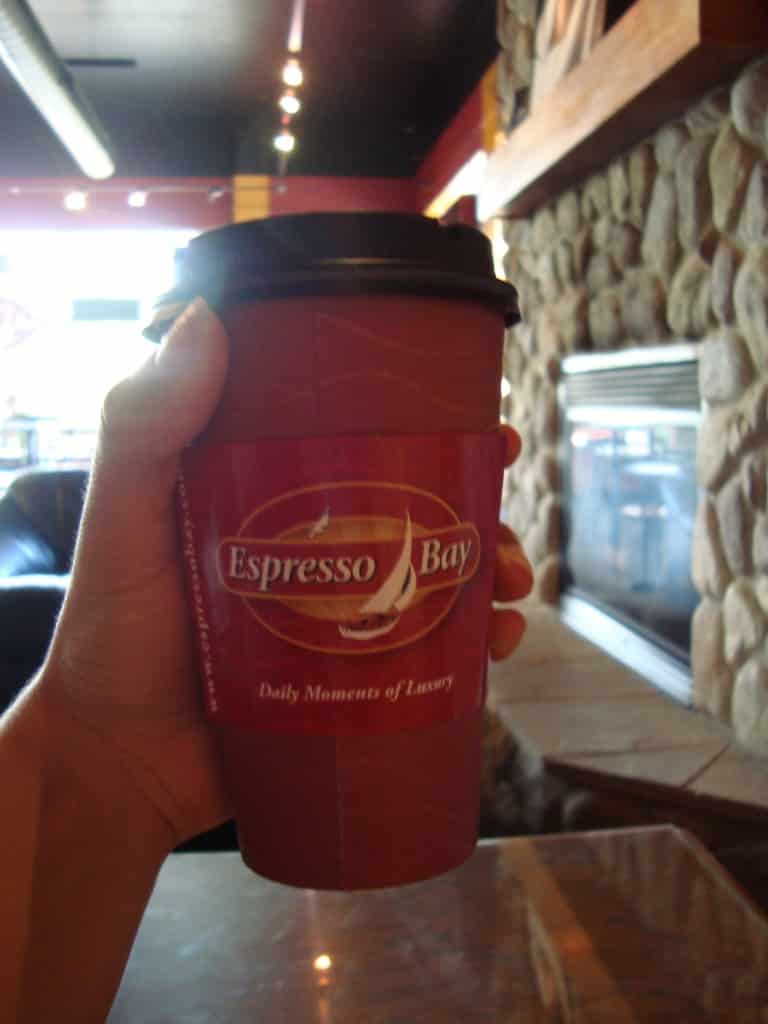 A cherry mocha in the cherry capitol!