Coffee Connoisseurs are back in town – 900 miles away!
I haven't had an opportunity to try out as many shops as I'd like (I haven't had the opportunity to spend money frivolously with reckless abandon) but I've been able to hit up a few on friends' recommendations. A few are just taken for granted – like Baine's in Appomattox, where we go every Sunday after church. However, my dear roomie had spoken of another spot for several weeks and we finally hit it up on our way to Roanoke over the weekend.
Joe Beans is a little drive through coffee shop in the middle of a parking lot. And consistent with Morgan's recommendation, the coffee was amazing – I got the valentine special, a raspberry mocha with some chocolaty crunchy things on top. I don't ask questions. I just drink.
That came out wrong.
I don't ask questions. I just consume caffeine.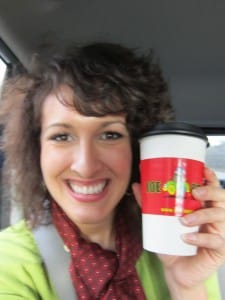 With coffee in hand we headed to Roanoke. On the way, I saw something amazing.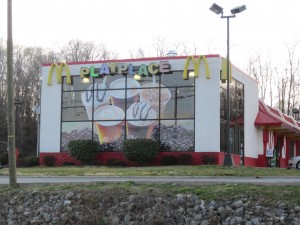 I would work there just to say I did.