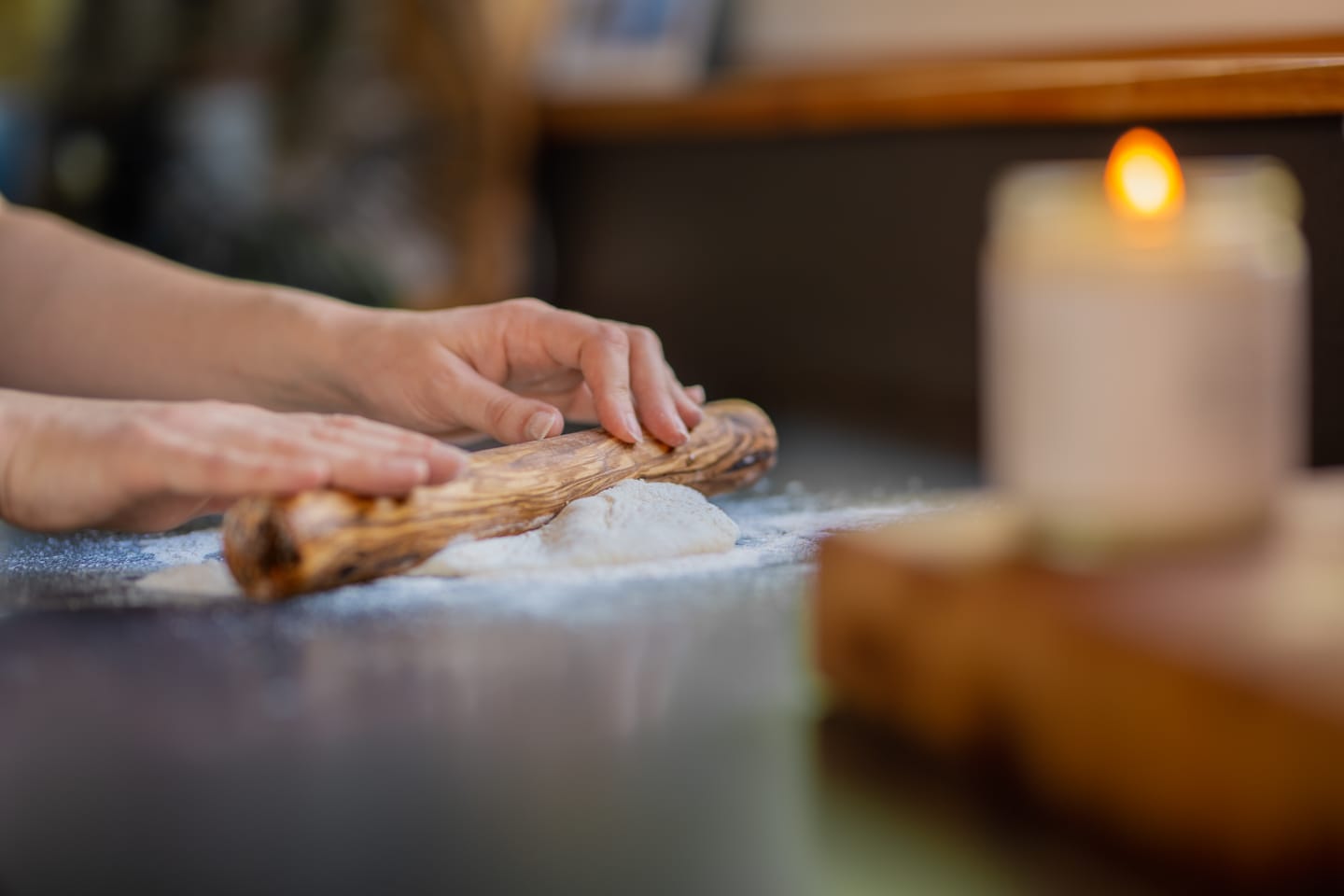 12″ Olive Wood Rolling Pin
Both beautiful and functional with classic, natural olive wood construction, this heirloom kitchen tool is a German style rolling pin measuring in a length of 12″, and 1.3″ diameter.
This beautiful olive wood rolling pin is completely natural with no varnishes or lacquers. Wood products should never be washed in the dishwasher.

• Dimensions: 17″ x 1.5″
• Crafted using ethically sourced olive wood
• Hand-wash only
• Hand-made in Germany
Why Buy at Every Woman a Theologian?
We believe that high quality tools are something to be cherished, and used to create hospitable environments, then passed down to the next generation.
A Note From Phy:
This olive wood rolling pin is my trusted companion in the kitchen. Hand-made in Germany from ethically sourced wood, it's not just a tool—it's a symbol of hospitality and quality. Each time I use it, I know I'm adding to its story, one that I look forward to passing down one day.
Free shipping on ALL orders over $80!