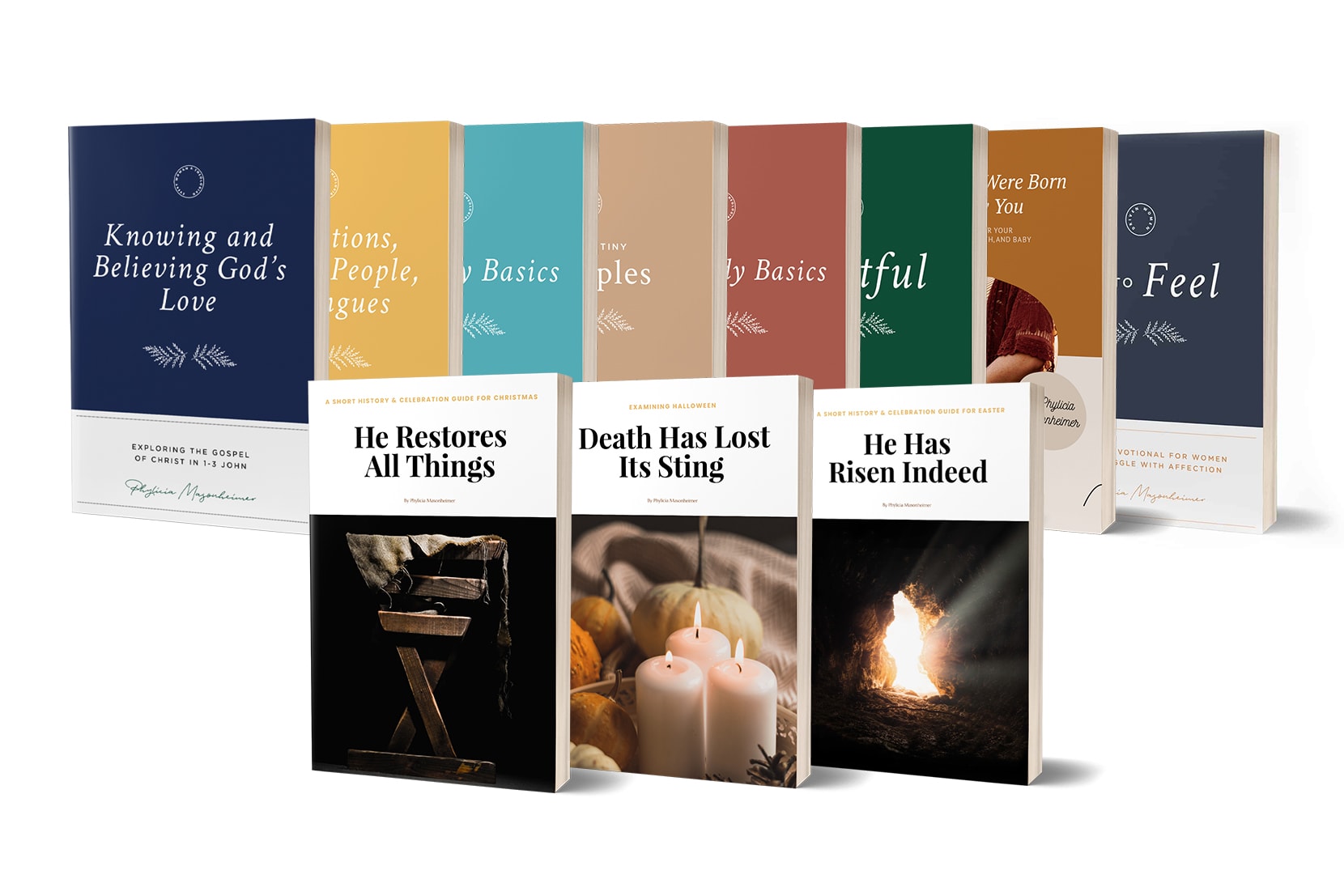 The Ultimate Ebook Bundle
–

$104

$60
The best deal of the year! Over 40% off my ultimate ebook bundle including 11 top-selling ebooks. Includes my two latest ebooks!
-He Restores All Things Ebook -Christmas celebration guide
-Knowing and Believing God's Love – 1-3 John study
-All Nations, Tribes, People, and Tongues – Revelation study
-Theology Basics
-Raising Tiny Disciples
-Bible Study Basics
-Fruitful
-Safe to Feel
-Before You Were Born
-Death Has Lost It's Sting – Halloween examination
-He Is Risen Indeed – Easter celebration guide.
• PDF Downloads