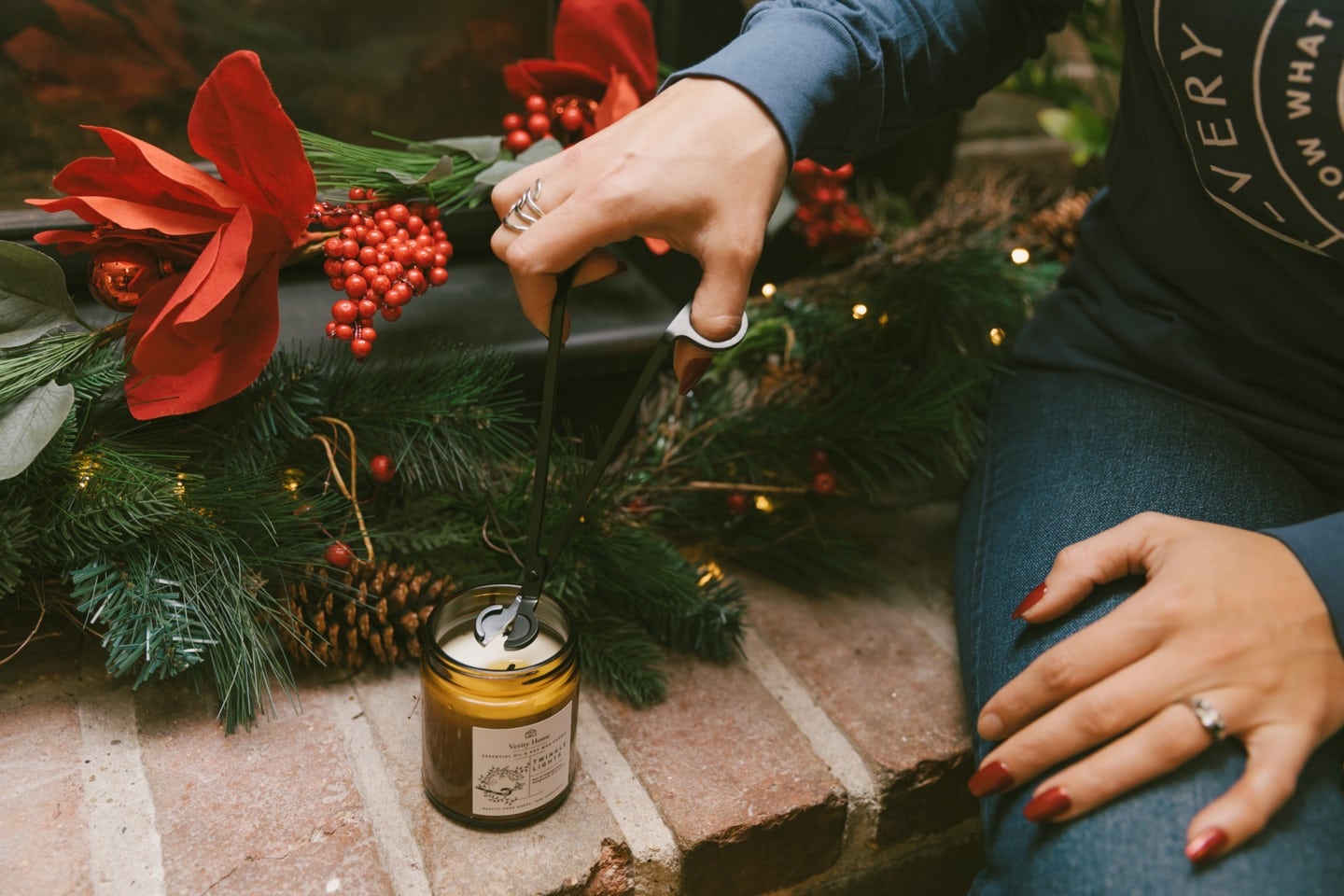 If you'd like to take better care of your candles and extend their life, this US-made candle wick trimmer is perfect for you, and will look amazing on your mantel.
• Avoid soot on your walls
• Lengthen the life of your candles
• Solid stainless steel
• Matte black
• Made in United States

A Note From Phy:
You'd be surprised how often I end up using these tools for my candles–when we started talking to our candle makers, they said with proper care, wick trimming, and the right tools, your candles can last up to thirty percent longer! Plus there is a calm ritual that I really enjoy, putting out my candles, trimming the wicks, and turning down the lights.
Free shipping on ALL orders over $80!