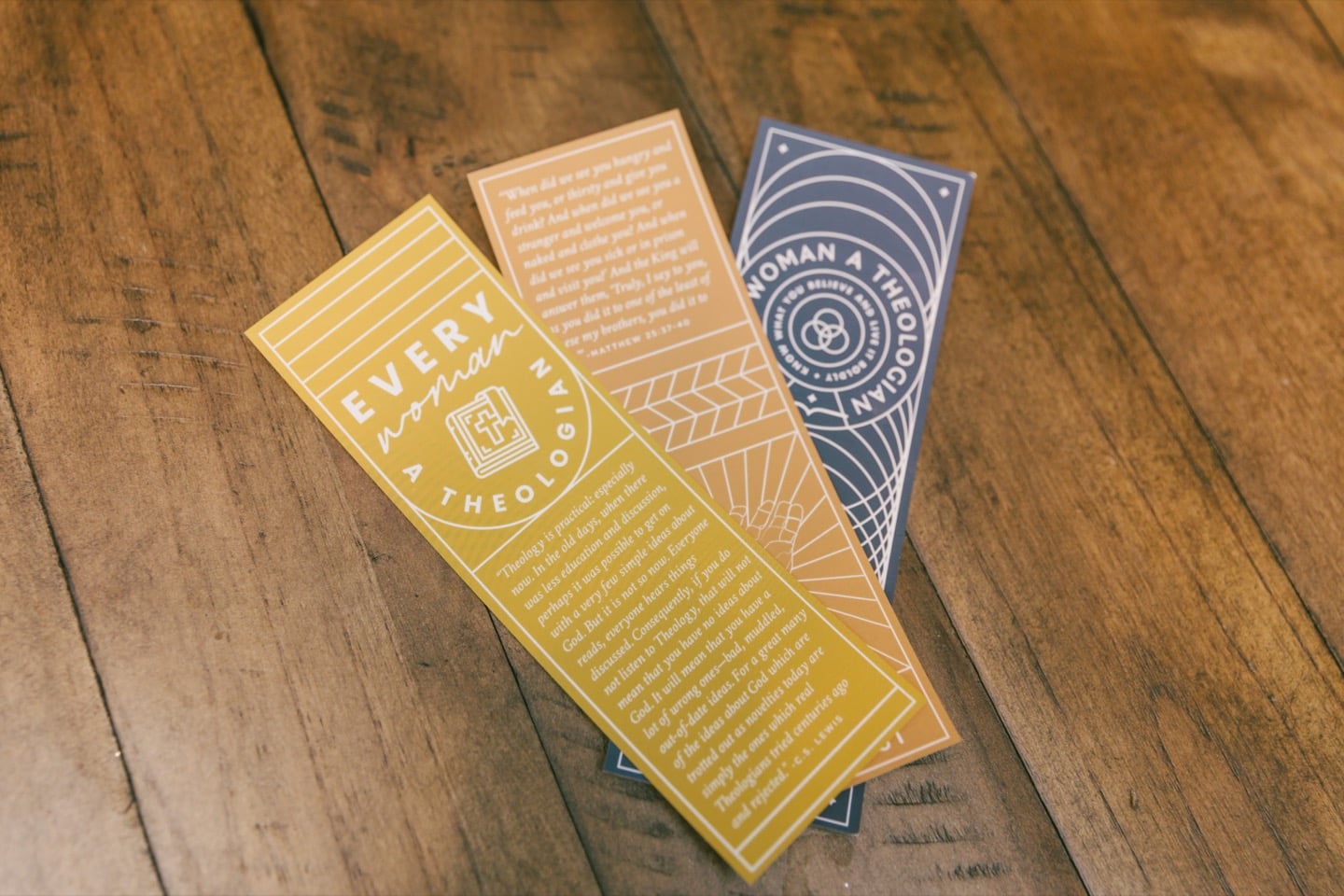 This beautiful set of bookmarks includes three heavy stock bookmarks with double-sided, soft touch laminate. Perfect for the bookworm in your life, or your own Bible study.
• Three bookmark set
• Soft Touch Laminate
• Colors may differ slightly from product photos
Behind the design with Phy:
These bookmarks are so fun—they come in a set of three, and are sturdy and soft-touch laminated, so they feel great. I've grabbed a few packs from the shop and use them in all my books!