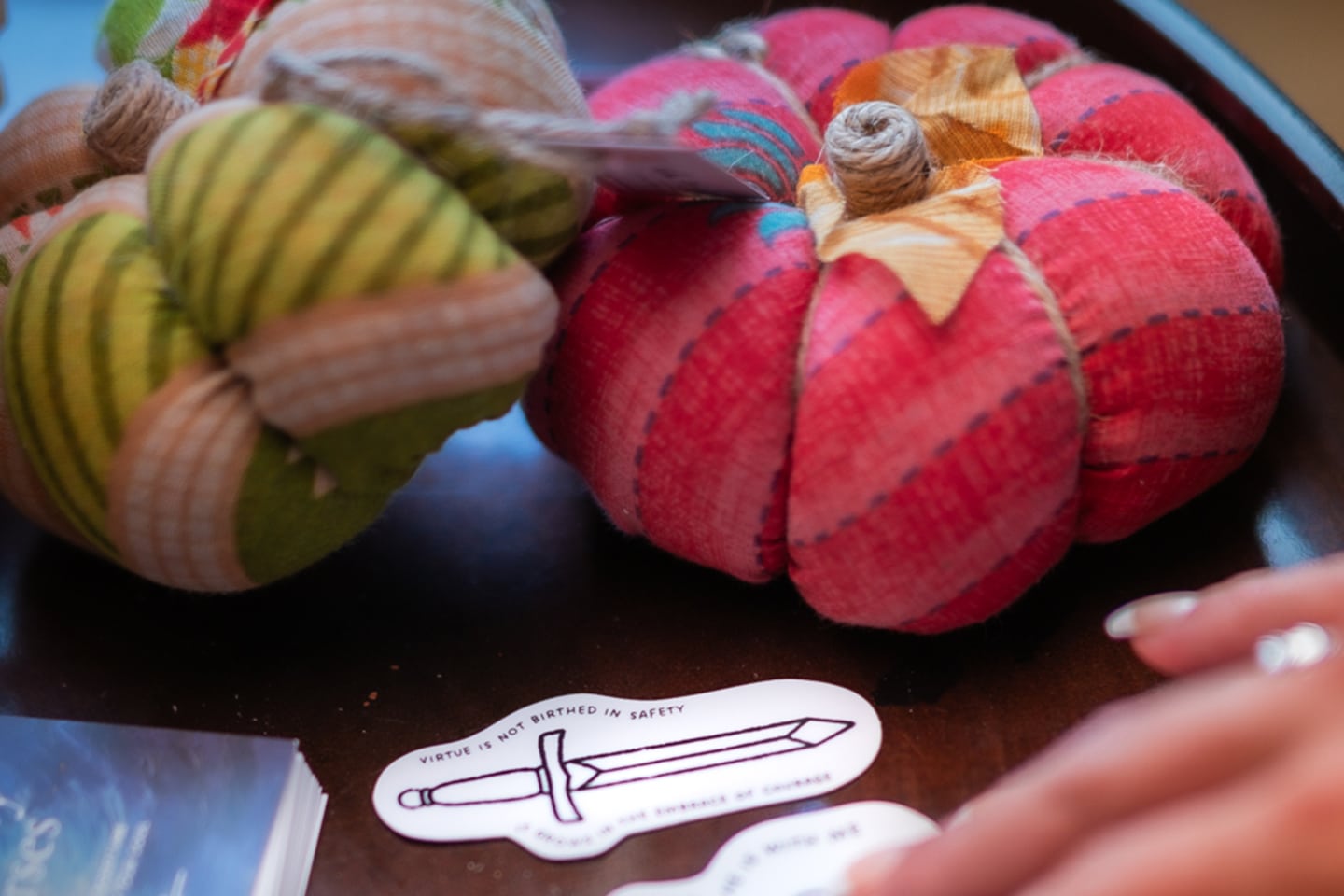 Handcrafted using repurposed saree fabric, these exquisite saree pumpkins make a delightful addition to your autumn decorations. Each pumpkin boasts its own distinct charm, with varying colors and patterns that add a touch of uniqueness to your fall decor.
• Size: Medium, 1.2oz
• Material: Recycled Saree
• Fabric Care Instructions: Spot Clean
• Made in India

Why Buy at Every Woman a Theologian?
This product provides one hour of living-wage work for three woman in India, through the Asha Project. What a cool opportunity to support third-world countries with your purchases!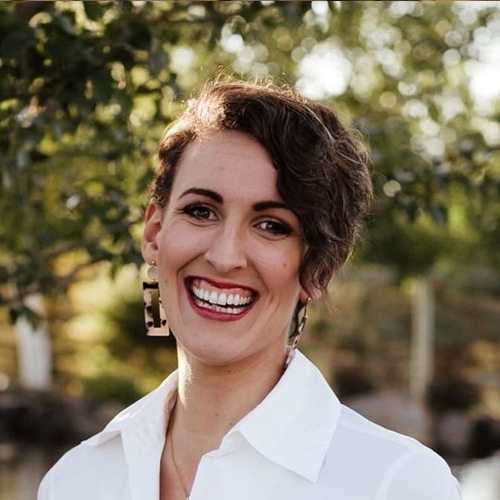 A Note From Phy:
I'm absolutely loving these adorable saree pumpkins! They're like a burst of fall in a charming package, making them a must-have for your autumn decor. And the best part? They're not just pretty; they're also part of the Asha Project, supporting women in India. As someone who adores the fall season, these pumpkins instantly add a festive touch to my surroundings. Knowing they're also contributing to a great cause makes them a delightful and meaningful addition to my fall decor.
A Note From The maker:
The Asha Project is a social enterprise that empowers women in India to break the cycle of poverty and bring hope back to their communities. The project was created with a vision to provide a safe and inclusive space for women to come together in community to work on handicrafts and support each other in their personal and professional growth. Through the creation and sale of unique handcrafted products, including kantha bags and baskets made from recycled saree fabric, the Asha Project provides fair and liveable wages to its workers, who are primarily women. By supporting the Asha Project, you are contributing to the economic empowerment of women in India, and helping to create a more just and sustainable world.