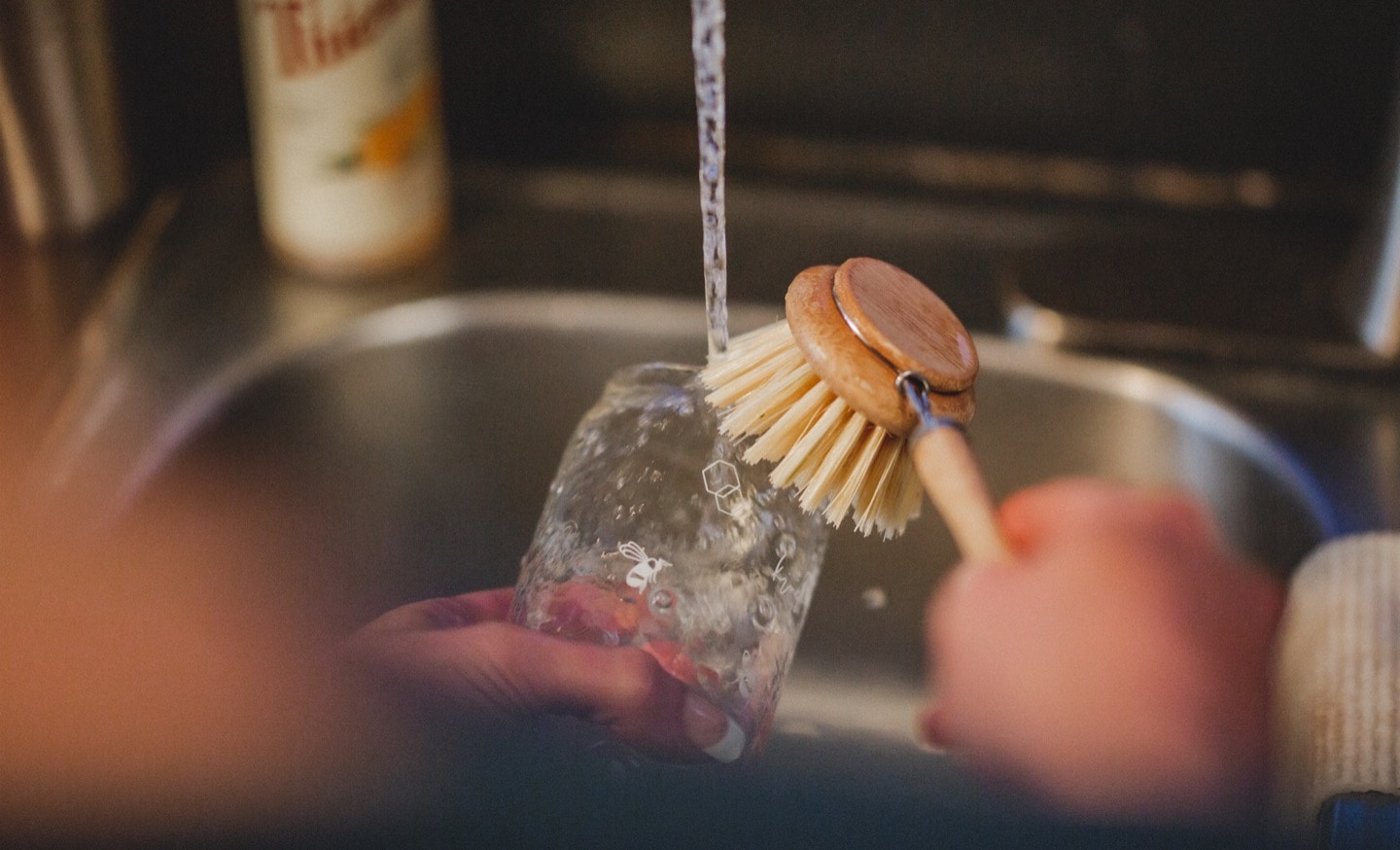 Long Handled Washing Brush
This sustainable dish brush swap helps you replace plastic dish brushes in the kitchen! Made with a Moso Bamboo handle and brush head, with stiff agave fiber plant bristles. It is held together with silver metal wire, and includes a small wire loop at the end for hanging dry. Perfect for washing general dishes as well as loosening stuck on food!
Care: make sure to not to soak the wooden parts in water. Hang to dry or place in a dry spot after using it.
• Made in United States
• Dimensions: 10″ x 2.3″ x 2.3″
• Weight: 1.7 oz

A Note From Phy:
This scrub brush is a must for having a greener home—it has replaced so many sponges and scrubbers in our home, and lasts much longer. Just remember that it is not dishwasher safe, and hang to dry!
Free shipping on ALL orders over $80!