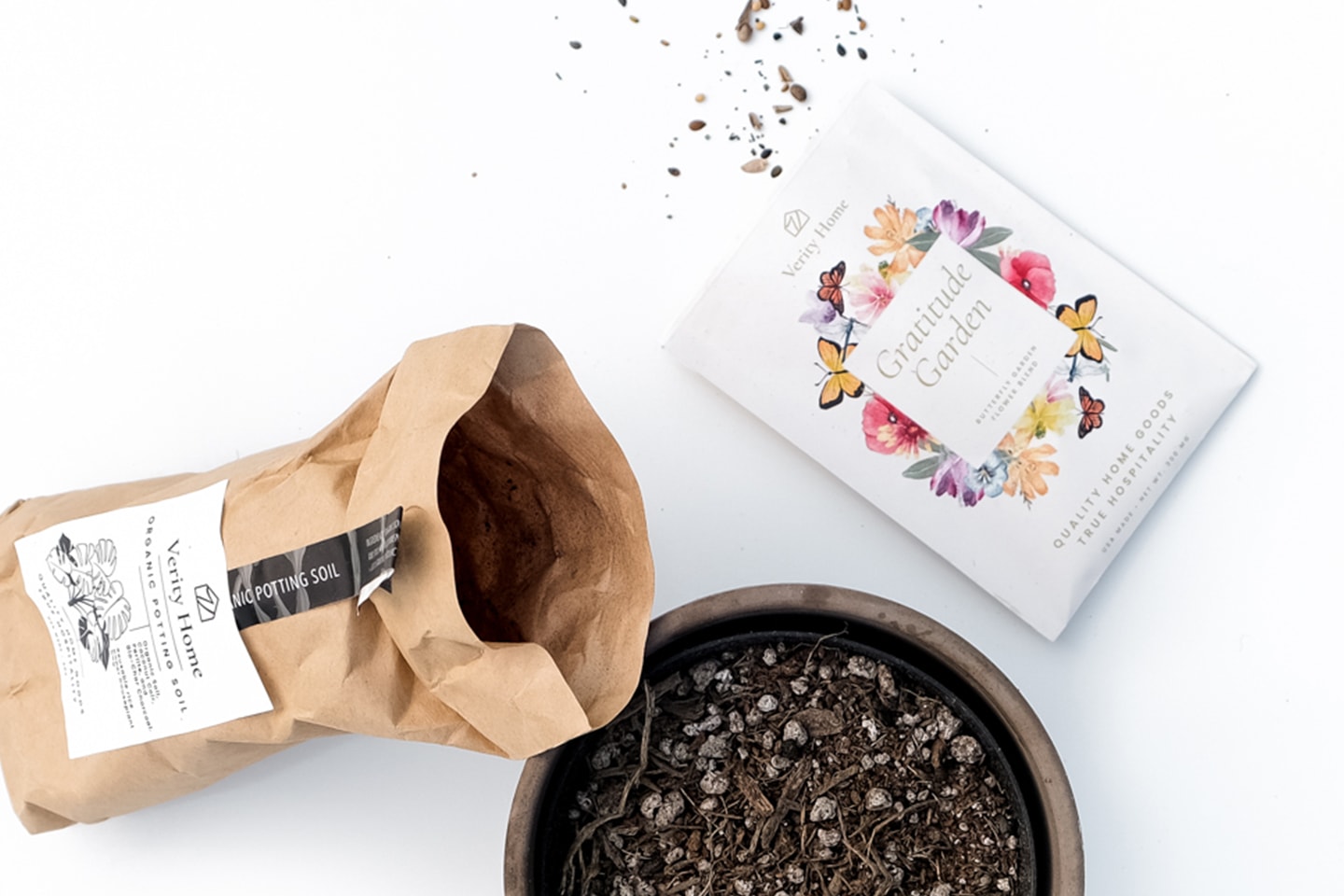 Verity Home Potting Soil is an indoor potting mixture of organic soil, coconut coir, perlite, and bio-char charcoal. Packaged in a recyclable and biodegradable Japanese rice bag, it's perfect for repotting your houseplants or starting seeds. Each small bag fills our 4″ pot. Don't forget to pair with our a snake plant starter!
• Small 3.25 X 5
• 4 oz Soil
• Rice Bag Made in Japan
• Soil Made In the United States

A Note From Phy:
I absolutely love this soil! The rich organic blend is perfect for repotting all of my houseplants. The Bio-Char Charcoal helps improve soil drainage and adds nutrients, while the recyclable rice bag packaging is an added bonus. I highly recommend this soil for all of your potting needs!
Free shipping on ALL orders over $80!