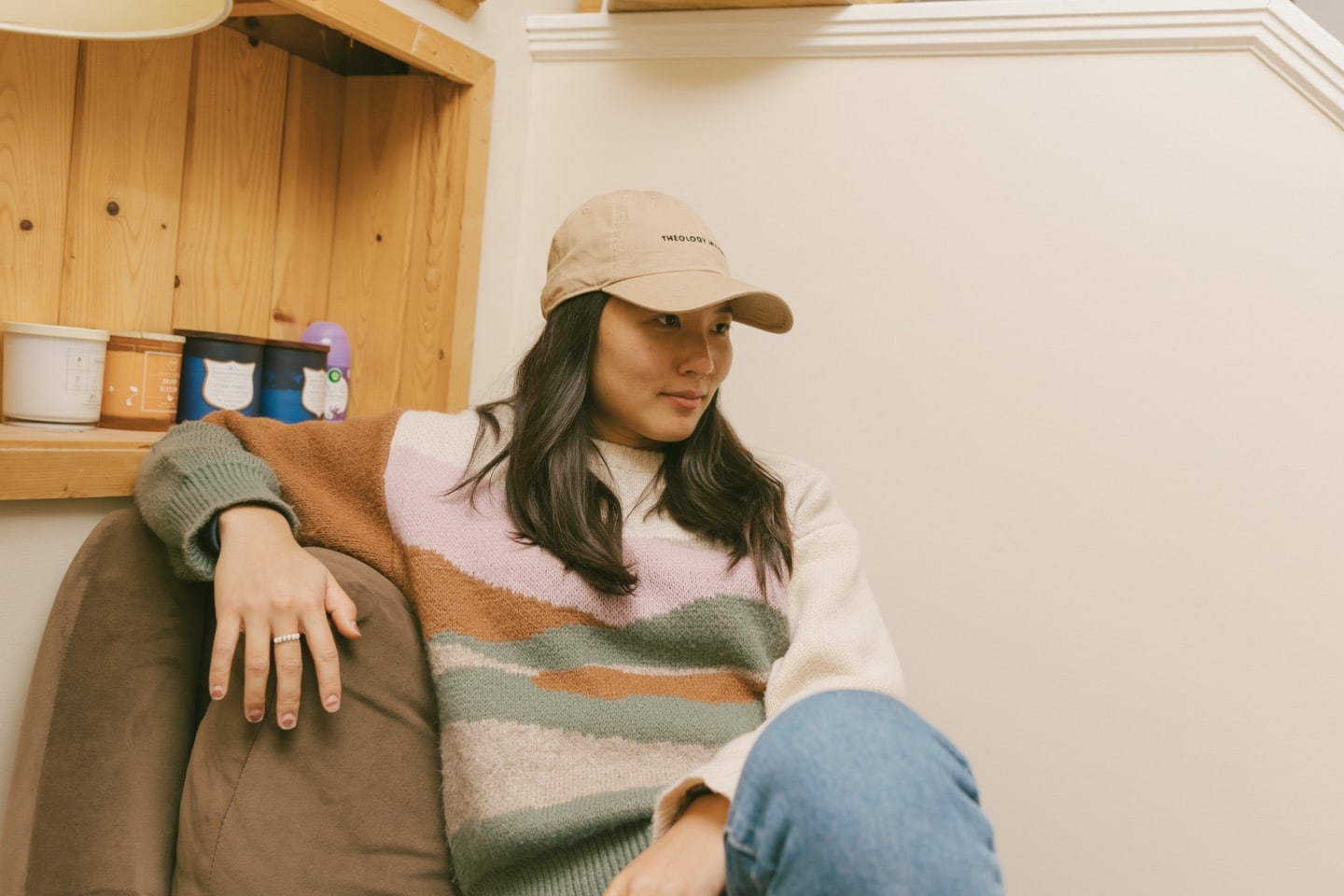 If you know me, you know that I've got a huge shelf full of hats– I love wearing baseball caps! This is my latest addition. Adult size constructed cap features 5 panels with sewn eyelets, cotton sweatband, and strap clincher closure for a comfortable fit
Constructed Crown
108×58 Cotton Sweatband
5 Panels
Sewn Eyelets
Curved Visor
Behind the design with Phy:
I love this hat because theology does matter—It informs everything we do. Orthodoxy results in orthopraxy, and this hat is going to be my reminder!
Ethics Matter Because People Matter.
As shoppers, we rarely consider the implications our purchases have on the communities who actually make the items we wear and as a result companies are incentivized to drive prices and quality lower. This needs to change.
We work with underserved populations to provide meaningful work and to show the powerful impact our clothing purchases can have if made thoughtfully. Each shirt is accompanied by the signature of the person who made it. Learn more about the maker and about Known Supply.