Verity 2023 Exclusive Conference Tee
Only available for pickup by Verity 2023 attendees, this exclusive lightweight tee made with organic cotton fabric, prioritizes breathability while it's subtle texture gives it an amazing soft-tee feel.
• Fair Trade Certified
• 100% Organic Cotton
• Unisex sizing
• Pre-washed to prevent shrinking
• Pickup at Verity 2023 in Petoskey, MI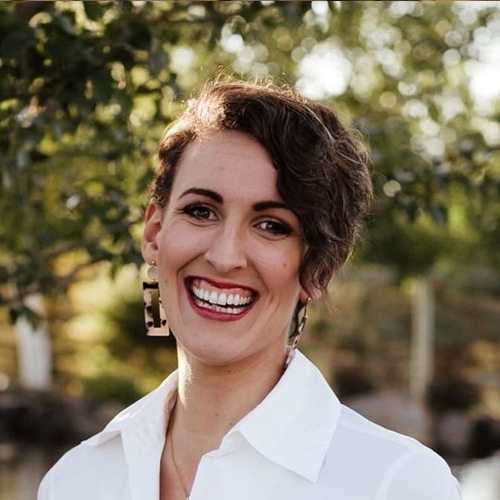 Behind the design with Phy:
I hope you're able to grab this shirt when you join me in Petoskey—it's from a super small printing that will be very limited to just the Verity attendees! The small text at the center points us to Jesus, with this year's conference theme, "Theology of the Everyday." See you there!
Ethics Matter Because People Matter.
As shoppers, we rarely consider the implications our purchases have on the communities who actually make the items we wear and as a result companies are incentivized to drive prices and quality lower. This needs to change.
We work with underserved populations to provide meaningful work and to show the powerful impact our clothing purchases can have if made thoughtfully. Each shirt is accompanied by the signature of the person who made it. Learn more about the maker and about Known Supply. 
Unisex Sizing