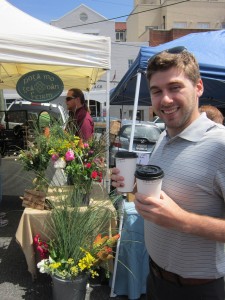 "If Phy makes dinner, it will be some weird thing with hot peppers and sun dried goat cheese in it." That was the cry of a picky sibling – who will remain unnamed at this time – during Thanksgiving when my family came to Virginia to visit. I had taken three weeks to plan the menu, and yes, I had incorporated a sun-dried tomato and sausage quiche into it. Mr. M loves that recipe. My siblings were less than enthused.
No matter how much planning you as the homemaker invest, there will always be someone who doesn't like a dish you make. It is important to take their thoughts and opinions into consideration when planning your meals – especially if you are married and live with that person full time! The other person's likes and dislikes can affect your budget significantly.
As I continued my research to slim my grocery budget, I realized that even if I could handle cutting out some of my favorite foods to save money, or changing what ingredients I used, Mr. M and I would one day live together and I would be cooking for him full time. It dawned on me that I should, perhaps, ask his own opinion on the Grand Grocery Endeavor.
I read the 'Eat for Less' page of one of my favorite blogs, The Prudent Homemaker, like it was gospel. But I knew that her situation was very different than what ours would be newly married, and we might not even have the food storage room that this woman has. I also don't plan to live on rice and beans, and if Mr. M thought I did, he might walk out on me right now.
Just kidding. He wouldn't do that unless I told him we weren't buying bacon ever again.
As I looked at my budget and the upcoming month of July when I will refill my grocery envelope, I constructed a list of questions for Mr. M to assist me as I planned. My goal was to:
Eliminate ingredients that Mr. M disliked or was allergic to

Renovate meal plans to include low cost ingredients Mr. M and I both like
Determine how often I can cook the same meals without getting the 'quesadillas again?' look
Find out what foods are essential to him and what are preferential
I emailed him the list. "Can you copy this and paste it back in with your answers?" I wrote. He sent it back shortly.
Do you like oatmeal? Yes

Would you eat oatmeal for breakfast regularly? Yes I would

What do you like on oatmeal, brown sugar?  Yes, also with cut up apples or bananas.

How much do you like yogurt? I like it, it's more filling with granola, strawberries, or blueberries

If I home made yogurt, would you eat it? Yes

How much do you like soups? They're alright, but I don't like plain broth

Would soup and homemade bread be sufficient dinner for you? Yes

Will you eat meatless soups that have beans as the source of protein? Yes

Would you be open to investing in a chest freezer if we had a house so I could store produce/meat? Definitely, very useful

If we had storage room, would you be open to buying meat in bulk, i.e. 1/4 a steer for $170 to last us a year? That sounds amazing! 😀

If I bought turkeys on sale, cooked them ahead and used the meat for sandwiches would you like that? Yes! I also love chicken/turkey salad sandwiches. Amazing! I would also eat tuna salad sandwiches if we needed.

What are three ways you like potatoes cooked? 1) Cut, buttered, and boiled 2) Baked with sour cream, cheese, and broccoli 3) Mashed but still chunky, keep the skin on as well

Would you eat and enjoy a potato and bean soup that did not have meat? Yes

Can you live without cold cereal? Yes, I rarely eat it anyway

If we never bought cold cereal for our kids would that bother you? No, it's never substantial enough for me, and sometimes the milk bothers me

If I never bought snack foods – granola bars, fruit snacks, cookies, crackers – would that bother you? I would prefer that because I eat what's available when I get snacky

Other than peas and carrots, are there any vegetables you do not like? Lima beans

You need vegetables in your diet. What are some you would eat consistently? Broccoli, Cauliflower, Asparagus, Spinach, Brussel sprouts

Would you eat spaghetti without meat in the sauce (it saves $$)? Yes, but I would most likely need a snack because it doesn't last

Would you be okay with a weekly meal plan consisting of a rotation of the same meals over the course of the month? Yes

Would you be okay with a weekly soup and bread night and a weekly baked potato night? Yes, that sounds fun. 🙂

Would you be alright with a breakfast of eggs and stovetop potatoes on a regular basis (rotating with oatmeal)? Yes
You like my homemade bread. I can make this regularly if I buy bulk flour and get yeast at Sharp Shopper. Would you eat half-sandwiches made on that bread and be filled up? Yes, depending on what's on them.
You may have a noticed a theme to my questions: I mostly asked about cheap ingredients like beans, oatmeal, and potatoes. I also (slyly) asked how often we could go without meat by incorporating a soup-and-bread night and baked potato night into our week. I asked about cereal because that is one of the most expensive items on my list, even though I use coupons. Oatmeal is much cheaper in bulk and can be put in the crockpot overnight, ready in the morning.
Now that I know what Mr. M favors, I can plan meals that incorporate the ingredients he likes and rest easy knowing he 'approved' our menu prior to our marriage!
What do I do with this information?
I would plan two weeks of meals (or one week at a time using the flyer) something like this:
Monday
Breakfast: Oatmeal w/ brown sugar
Lunch: Packed for work – sandwiches, apples/peanut butter, yogurt, snack
Dinner: Tomato/Artichoke Fettucine (meatless!)
Tuesday
Breakfast: Oatmeal
Lunch: Leftover fettucine, celery or apples/peanut butter, yogurt, snack
Dinner: Garlic chicken, roasted red potatoes, fruit side
Saturday
Breakfast: pancakes or waffles
Lunch: Sandwiches or clean up week's leftovers
Dinner: Red meat dish (roast or grilled steak), vegetable side, fruit, and dessert
Weekends are usually when I make more elaborate dishes because I have more time. I also try new recipes on those days (usually Saturday) to allow for trial and error! Saturday nights are good nights for red meat because Mr. M and I can cook together, or if we are having company over, we can serve them a hearty dinner.
Sundays are a day of rest, so this is a crock pot day! Roasts, stews, soups, or even whole chickens can be cooked while we are at church and ready for the table when we get back.
Checking with your husband or family before making drastic changes to your menu will ease the process of changing their diet. Husbands will be much more appreciative of the savings in your grocery budget if they had a hand in the decision making process!