I'd love for you to join the live video discussions on my Facebook page. I'm live every Sunday night at 8:00 PM (ET). Each video is 30-45 minutes long, so please join in, even if you can't be there at the beginning!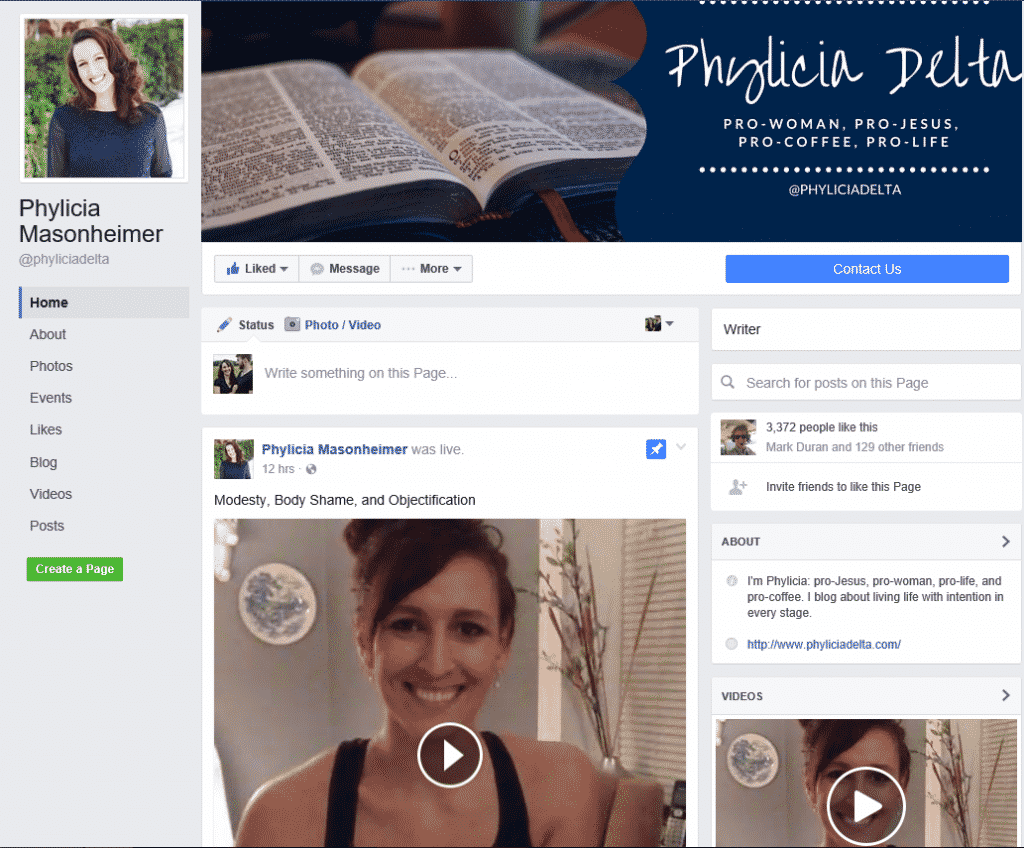 Live Video Schedule
August 29th 8:30 PM – Why & How We Waited to Kiss on Our Wedding Day
September 5th 8:30 PM – How to Make Friends and Community/Putting Roots Where God Has You
Popular Broadcasts
Real Marriage, Dating, and Relationships: Q&A w/ Josh and Phylicia
10 Tips for Better Productivity
What to Expect On the Wedding Night
Four Things to Consider If You Never Get Asked Out
Are Modest Women Just Self Conscious?
Recent Broadcasts
How Your Virginity Affects Marriage/Overcoming a Sexual Past
The Uncomfortable Truth About Modesty, Objectification, and Body Shame
Why You Should Pursue a Career (Even If You Want to Be a Mom)
How to Deal With a Crush & Take Captive Your Thoughts
Why Couples Cross Physical Boundaries
Why the Gay Community Doesn't Trust Christians
Never Miss a Video!
Go to my Facebook page
Like the page
Select the drop down under the "Like" button
Click "Live Videos: ON"
Join the Community!
This short course on living as an OVERCOMER will come straight to your inbox. Sign up today and you'll also receive my free bible study guide about God's relationship with women!