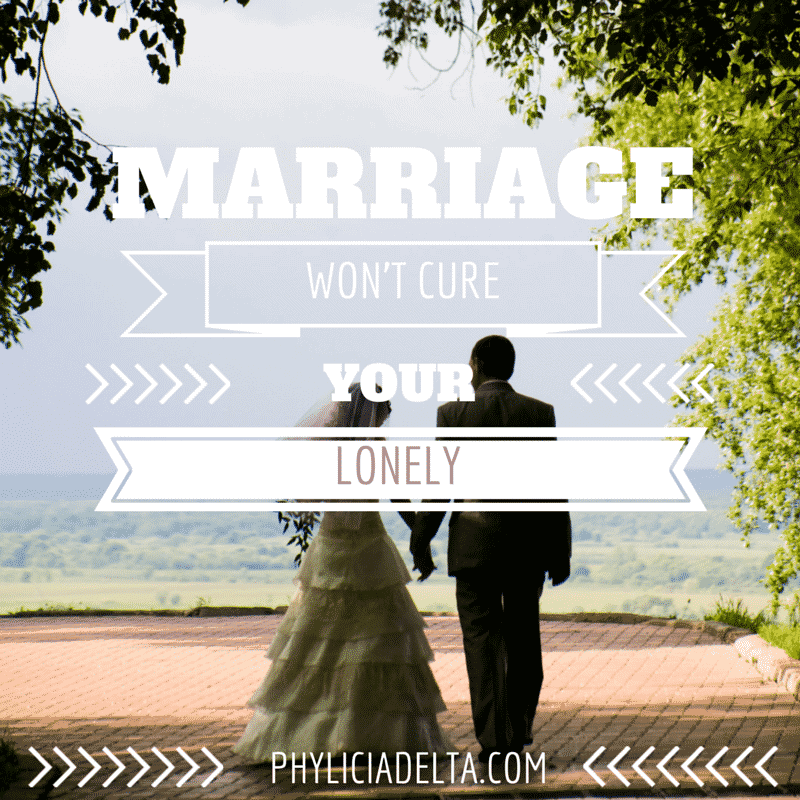 There was one other thing I believed as a single woman – something many young women believe. I thought marriage would solve my loneliness. Though I didn't say as much in words, I pictured marriage as that perfect companionship where the love of a man would make me feel secure.
Sure, I knew God would be my confidence and security. But marriage would definitely help.
Single girls: marriage will not cure your lonely.
…