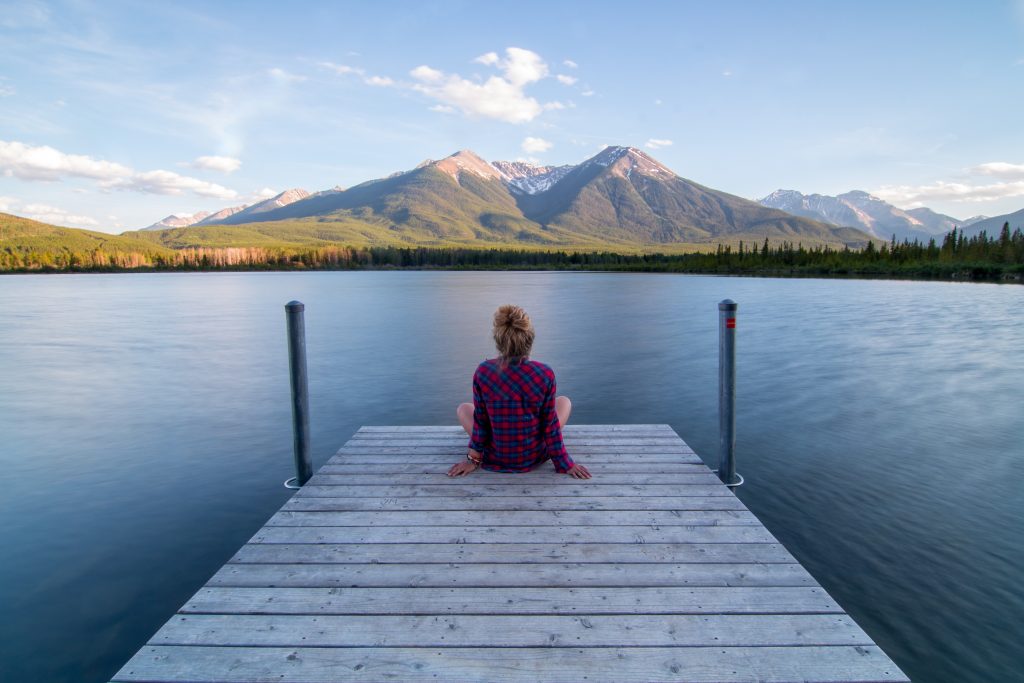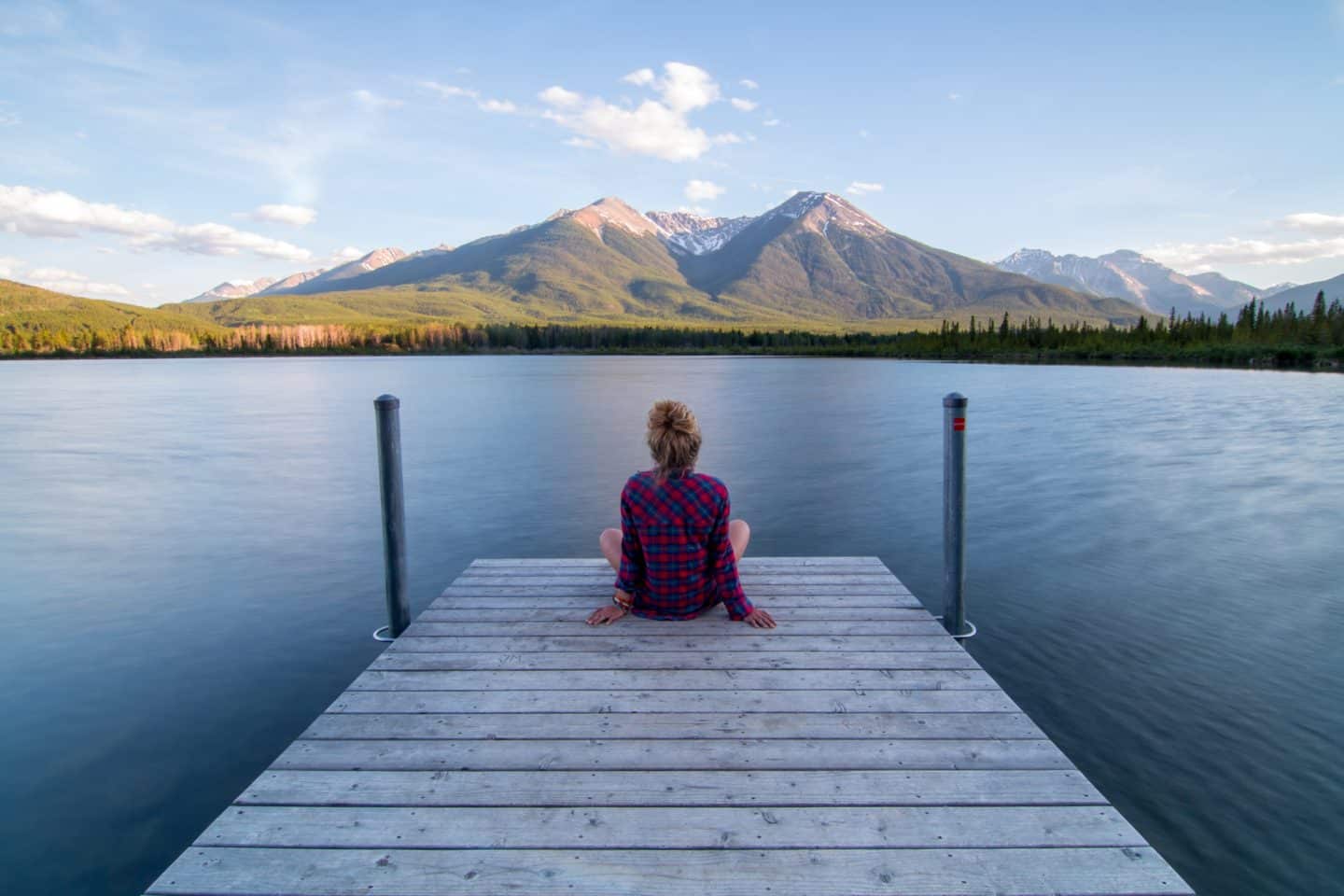 "Why would God give me these desires if He's not going to fulfill them?"
It's a question many young men and women are asking. It's a question I see at least once a week in my DMs, sometimes once a day. It's a pressing concern for Christians, who, in their walk with God are commanded to "be holy as He is holy" – all the while battling a longing for companionship, or marriage, or – well, sex!
What do I do with these desires?
Do we forget them? Ignore them? Bottle them up? Do we find some "halfway" means of fulfilling them?
I've been studying Romans this month and just finished chapter six – perfect timing to address this question.
It's Not God's Fault
We need to first make a separation between two kinds of desire: godly desires and sinful desires. Just as our bodies are "fearfully and wonderfully made" by God, so God also gives us an innate desire for companionship, love, and unity – all of which are a reflection of His character. Sex is also designed by God, which is why He is the one who determines where and when it is to be used. But just as our God-designed bodies get sick, grow old and die, so our desires can be warped and twisted by this fallen world.
So yes, God gives us the capacity for desire: but we choose what we will do with it. Our sinful natures grasp at God's design and we are caught in the same battle Paul depicts in Romans 7:24: "Wretched man that I am! Who will rescue me from this body of death?"
Thus the first step to addressing desire is to stop blaming God for our temptations. God Himself tempts no one (James 1:13): in fact, James describes exactly where temptation comes from in the successive verses:
"…each person is tempted when he is drawn away and enticed by his own evil desires. Then after desire has conceived, it gives birth to sin, and when sin is fully grown, it gives birth to death." (James 1:1-15)
Godly desires for companionship, love, and even healthy sexuality can become idols if we do not stand guard over our hearts and minds (something we will talk about in a moment). Once our desires have outleagued our allegiance to God, they are no longer godly, but sinful. These temptations come from the sinful nature, never from God Himself.
Walk By the Spirit
When I was single and struggling with my own thoughts and desires, the typical response to struggles with sin was to "walk by the Spirit, and you will not gratify the desires of the flesh." (Gal. 5:16) It sounds so easy, right?
But it wasn't.
I began to resent God for making it so difficult to reject my sinful nature and do whatever this walking-by-the-Spirit thing was supposed to be. I recognized my desires were overwhelming me, and I spent most of my time playing spiritual whack-a-mole to keep them at bay. It was far from the free, confident Christian life I was sure God wanted for me.
On that last point, I was right. But I was going about it all wrong.
I was spending most of my time thinking about my desire for marriage, relationship, or sex, and when I wasn't thinking about that I was thinking about ways to combat those desires. In short, I was constantly on the defensive – never on the offensive against my emotions. While I thought these desires were uncontrollable, the truth was that they were controlling me.
Here is a truth: if the Spirit is not influencing your life holistically, you will not have dominion over sin in any area of your life. In other words, "walking by the Spirit" effects your mind, body, and your spirit. You can't separate Him out of your entertainment, relationships, words, and actions and expect Him to be powerfully present in your area of weakness.
Our whole selves are either controlled by the Spirit or controlled by our desires. It's an either/or equation.
Weapons of Righteousness
Paul opens Romans 6 with a paragraph on the death and resurrection of Christ, illustrating that just as Christ died and rose again, so we have "died" to sin (in that we are free from it, if we choose to walk that way) and are "alive" to righteousness, fully capable of living lives pleasing to God.
He then issues a warning:
"Therefore do not let sin reign in your mortal body, so that you obey its desires. And do not offer any parts of it to sin as weapons of unrighteousness." (Rom. 6:12)
Sin does not have to reign in our bodies. We do not have to be controlled by our desires. We have a choice. When we choose to sin with any action of our body we are – according to Paul's graphic illustration – offering ourselves up as sacrifices to unrighteousness! And not just to unrighteous causes – but as weapons. A weapon is used to kill and destroy, which is exactly what Satan wants for the children of God (John 10:10).
Instead, Paul offers us a much more positive option:
"But as those who are alive from the dead, offer yourselves to God, and all the parts of yourselves to God as weapons for righteousness." (Rom. 6:13)
Our desires can be used for a much higher purpose than our own self-gratification: they can become weapons for righteousness. As people raised to new life in Christ we do not have to sin even when our sinful nature pounds on the door of our hearts. We can choose to sacrifice our desires and see them used to "fight the good fight" (1 Tim. 6:12).
What If the Choice Seems Impossible?
These truths can be overwhelmed by the magnitude of our desire – no matter what it is. We forget the power to which we have access under the crushing weight of what we want. So how do we choose righteousness when our desires are clamoring to be fulfilled?
It all depends on how much influence the Spirit of God has upon your life.
Walking by the Spirit is not a one-time decision. It's not a Sunday decision. It is a daily, hour by hour, moment by moment decision that you may have to make over and over and over until you find victory.
Paul didn't say we would "rest in the Spirit" or "sit in the Spirit" or even "dwell in the Spirit". He said we would be walking, which indicates continual forward action. If the Spirit of God is something you pick up in the morning, or once a week, or once a month, or never – you will be constantly overwhelmed by your desires because the Spirit of God is not overwhelming you.
To walk in victory we must be constantly attached, absorbed, and overwhelmed by the source of victory: Jesus Christ.
What is Filling Your Mind?
It was when I realized this last point that my life took a turn for victory. I realized that my mind – the source of action and decision – was so full of distractions and 'desire-feeders' I didn't have room for the Spirit.
My devotions in the morning may have consisted of a quick verse or passage, maybe even some notetaking and prayer – but my mind was not focused on consuming what I read. It was not integrated into my heart and soul. And because I did not allow the Spirit to holistically affect my life, His power was not available to me when I needed it most.
Many Christians live this way. They live "halfway" lives that do the Christian thing without Christ's power, and in doing so they shortchange themselves, because when they really need His strength – they can't find it. They blame God for being distant when it was in fact they who never drew near.
I had to make drastic changes. I stopped attending the movie theater, where love stories, sex scenes and language filled my mind with images and stories that only made me discontent. I stopped reading fiction for the same reasons. I screened my at-home movies and shows for anything that would distract me. I stopped listening to music that put my mind in a place of desire or discontent.
Seem too extreme? Not to Jesus:
"If your right eye makes you stumble, tear it out and throw it from you; for it is better for you to lose one of the parts of your body, than for your whole body to be thrown into hell. If your right hand makes you stumble, cut it off and throw it from you; for it is better for you to lose one of the parts of your body, than for your whole body to go into hell." (Matt. 5:30-31)
Jesus wasn't telling us to literally cut off our hands and gouge out our eyes. He was saying that we are to take drastic measures when it comes to stumbling blocks in our lives. We are to be a "zero-tolerance" people when it comes to anything that hinders our walk with the Spirit.
"Therefore, since we have so great a cloud of witnesses surrounding us, let us also lay aside every encumbrance and the sin which so easily entangles us, and let us run with endurance the race that is set before us, fixing our eyes on Jesus, the author and perfecter of faith…" (Hebrews 12:1-2)
You can't run the race, walk the walk, or fight the fight while entangled with anything that hinders you. So if you are serious about having victory, ask yourself:
What is filling my mind?
Where are my eyes focused?
What is keeping me from a dedicated heart, mind, and body to the Spirit of God?
They Knew God, But Did Not Glorify Him
Romans 1:18-25 – one of the first passages I studied this month – stunned me with its weight. It brought up a frightening point for all of us to consider as we assess what fills our minds.
Paul is talking about the guilt of the Gentile world and why they behave the way they do:
"…since what can be known about God is evident among them, because God has shown it to them… they are without excuse. For though they knew God, they did not glorify Him as God or show gratitude." (Rom. 1:19, 21)
They knew God. They knew about God. Maybe even knew who Jesus was. But they made the choice to glorify themselves and their own desires over the God who designed desire, and did not show gratitude for all He had done for them.
This is what happens when we start talking as if God "owes" us fulfillment of our desires:
"How dare God give me desires and leave me here to deal with them."
"How can I worship God when all my friends are in relationships and I am all alone?"
"If God wanted to save sex for marriage He shouldn't have given me such a strong desire for it. It's not fair."
But let's take a slightly different perspective:
"God, I am so grateful you designed emotion and desire to drive me to a deeper relationship with you and teach me how to be a stronger woman/man. I get to experience the full gamut of emotions, and will be so grateful when I can experience them with my spouse."
"God, I am lonely, but I know you were lonely on earth too. I know you understand my pain. It is amazing that a God so great loves me so much in spite of my sin."
"God, thank you for designing my sexuality. I know you have a perfect use for it and I look forward to that day! Help me to glorify you with my sexuality and be a light in this world."
One perspective is self-focused. The other is the perspective of gratitude.
Do you know what happens to people who maintain the first perspective?
"…Their thinking became nonsense, and their senseless minds were darkened. Claiming to be wise, they became fools, and exchanged the glory of the immortal God for images resembling mortal man… Therefore God delivered them over to the cravings of their hearts, to sexual impurity, so their bodies were degraded among themselves." (Rom. 6:24-25)
Sexual impurity begins by glorifying desire instead of God and ceasing to be grateful for all God has done on our behalf. Futile, nonsensical minds, led astray by desire, lead to poor decision upon poor decision – and eventually to the degrading of the body itself. It is a sad end, far from God's intention.
What to Do With Desire
So with all this said, what do we do?
To walk in victory, one must understand and act upon the following principles we have discussed:
Understand your sinful desires are not God's fault, but that God wants you to pursue the desires that reflect His love and character. Pursuing God's design for all of life – especially sexuality – will produce this results.
Allow the Spirit of God to affect your life holistically: do not divide up your life into spiritual, social, and professional. God is to be present and powerful in every part of who you are.
Be drastic with everything that hinders you from moving forward in the Spirit of God – even if it means you lose friends, a favorite TV show, a hobby or a relationship.
Assess what is filling your mind. For everything you remove from your mind, fill it with something positive: verse to encourage you or remind you of God's love, forgiveness, hope, and strength, songs that help you focus on Him, or other positive influences.
Reject the thoughts when they come. I was taught that Satan cannot read minds, but he can hear our words. Speak the name of Christ when you feel overwhelmed, saying "In the name of Jesus, I reject these thoughts." Then fill your mind with something positive.
Remind yourself of all God has done on your behalf. I love the song by Casting Crowns that says "Who am I/that the Lord of all the earth/would care to know my name/would care to feel my hurt?" This is the perspective of gratitude.
Desires for God-designed things such as relationships and sex are not "bad" (and I thoroughly discuss this in my Other Virgin Diaries series). But they are meant to be submitted to God, who knows our wants and needs before we even speak them.
Psalm 37:4 is my life verse. It says:
"Delight yourself in the Lord, and He will give you the desires of your heart."
The desire to sin is only conquered by a desire for God – and we only desire God by delighting in Him.
You might struggle to 'delight' at first. But it will come as you seek to understand who God is and who you are in light of His love. Most people who struggle to delight in God are starting out with a flawed theology: not understanding what kind of "amazing grace" has truly been given to them, and just how incredible it is to have a God who reached down to us before we could even try to reach out to Him.
So persevere, dear friend. I've stood where you stand. But you must take this seriously if you truly want to walk in freedom. And God's on your side, because He wants that too.