There is a tension when we talk about the church.
The body of Christ is made up of sinful and flawed individuals and, sometimes, we have people in the church who aren't followers of Christ at all. They use Christianity as a cover for their abuse, manipulation, and lies, and people are hurt by that.
What I have wished existed is a compilation of stories of people who have experienced the goodness of the church. People who have seen the church can be a place of grace, kindness, and love.

Stories that can heal.
The Stories in This Book Are the Stories of normal people.
People who have experienced the goodness of Christ through their flawed human churches. I don't prepose to diminish your experience or take away from any hurts you may have from the church, but these stories are true and they deserve to be heard. I hope they may inspire you to open your arms, your heart, and your home to people who need love and allow that process to be a step toward healing.
My hope is that Good Church Stories inspires us to create more good church stories, because there can never be enough.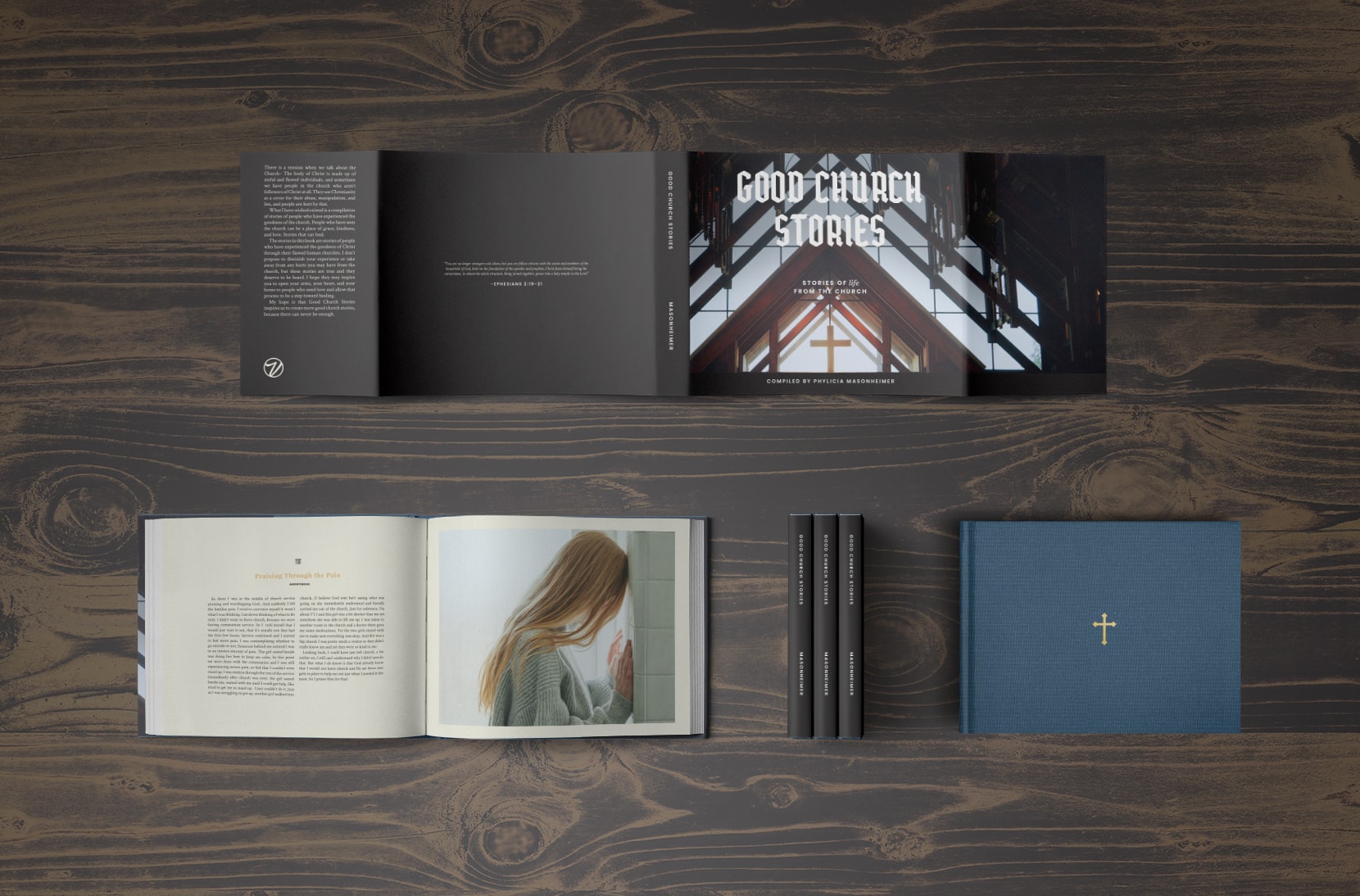 What's a good church story? Here's one From Rachel C.
"I was a junior in high school when I got legally emancipated from my mom. My biological dad died when I was 2 years old from a drug overdose. Going into my last two years of high school, I had relatively zero parental guidance or support. I am the outcome of severe poverty, addictions, and brokenness. It was highly unlikely that I would graduate high school or live long enough to see 27 years old, the age I am as I type these words.
After being emancipated, I was required to begin meeting with a school social worker. I was already less than thrilled about this idea when in bounced the most talkative, bubbly woman I've ever met in my entire life. Ugh. Two meetings later, over breakfast at Waffle House, this woman offered for me to move in with her and her family for my senior year of high school. I turned her down because I felt burdened to stay in my negative home life situation in order to help care for and protect my younger brother.
What I didn't fully realize at the time was that her husband was the pastor at the church that I mentioned at the beginning of this story. It's also important to note that I had never heard of Jesus or God in any way at the age of 17 years old when I moved in with this strange family. I didn't even understand what terms like "pastor," "church," and "Jesus" meant.
For a solid year, they loved me as if I were their own, and they welcomed me back into their home for a year after I graduated from college."