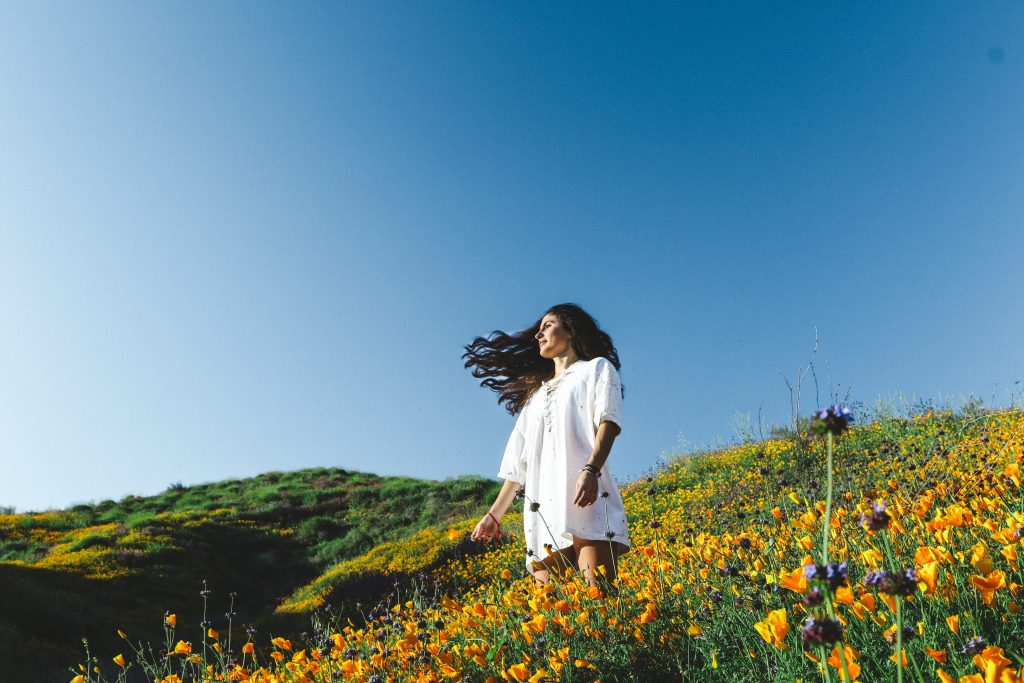 When I was in my teens, my bookshelf held titles like I Kissed Dating Goodbye, Beautiful Girlhood, Emotional Purity, and Ladies in Waiting. While I think these books contain some good concepts, I honestly wish I'd never read them. Their purpose was to motivate me to live my singleness for God; instead, they focused so much on waiting for a relationship, much of my early single season was spent wishing I wasn't single! The emphasis on "waiting" made it seem like singleness was a holding pattern; some sort of in-between time until I arrived at the Destination: a relationship.
It wasn't until I began to read God's Word – without the crutch of these devotional books – that I saw Jesus' call to abundant life. This life couldn't possibly apply only to dating or married people. It must also apply before a committed human relationship. Suddenly, the idea that singleness was a "time of waiting" seemed short-sighted and ridiculous. I was wasting valuable time!
This vision for wholehearted, full-throttle singleness set me free. I was no longer waiting for a guy to 'rescue' me from real life. I wasn't waiting for life to begin. Life had already begun. When I met my husband several years after this epiphany, I was still learning how to walk out abundant life – but I was more content than I'd ever been before.
Today I want to share this vision with you: The vision God has for every single woman who follows Him! This is a call to stop waiting, to quit the holding pattern – and to start living right where you are.
Abundant Life Begins Now
Jesus' promise of abundant life (John 10:10) has sometimes been misconstrued to guarantee material goods in this world. While following the Lord can lead to better decisions which, in turn, lead to financial blessing, we are not guaranteed an overflow of material "stuff" when following Jesus. Like the disciples of Jesus' day, we are warned instead that suffering and persecution will face us throughout our lives (Matt. 10:22). What then is abundant life, if not a life colored by earthly pleasures?
Abundant life is life in and through Christ. God Himself is the only source of abundance; all good things come from Him (Jas. 1:17). Abundant life is life full to overflowing with fulfillment, peace, joy, and purpose. It is life lived on a higher plane.
Many singles don't tap into this abundance. Many don't know there is any other way to live. They remain circling in the "holding pattern" until a relationship permits them to touch down into their purpose – wondering, meanwhile, why discontent plagues them at every turn. Yet everything Jesus offers to the believer is available before a human relationship appears. Abundant life begins now.
Read more about abundant life in this great article.
Singleness is the Starting Point of Your Ministry
In an age when everyone married young, Jesus was single for thirty-three years. Thirty of those years were spent quietly in Nazareth, working alongside Joseph and being prepared for the three years his ministry would take place on earth. I am sure Jesus was given the side-eye for his long-term singleness. But his singleness was the starting point of His ministry – and it is the starting point of yours.
Resist the temptation to over-romanticize "serving alongside a spouse". Ministry with a spouse is great, but it's also difficult. And if you have not cultivated a heart of service before marriage, you will not bring the skills, knowledge, or motivation to your marriage that you otherwise would have. This is the time to live out God's purpose for you; to pursue His heart; to fine-tune your skills and identify your passions. Never again in your life will you have this much freedom! Here in your singleness, your life is multiplied into an abundance of ministry. By offering what little you have to God, He may break it – and you may suffer, struggle, and wait in that process – but in the breaking, your work will be multiplied (Matt. 14:13-21).
God's Purpose is Already Active
God's purpose for your life does not begin once you choose a spouse. It has already begun! God has a purpose for you that will unfold as you faithfully follow Him (Psalm 57:2). You probably won't receive a blueprint for the next year or even for the next month. But as you seek Him daily through specific prayer, listen for His voice, and follow His Spirit, you will be directed in the way you should go. Following God is not about "finding your calling" but seeking His face – the only way to abundant life.
During your single season, there will be times of waiting. But your singleness itself is not a wait. It's real, raw, purposeful, abundant life! As you give your heart over to God's intentions for this season, contentment won't be such a struggle. God's purpose will become clear each day you seek Him. And as you remain in His love, "His joy will be in you… and your joy will be full". (John 15:11)