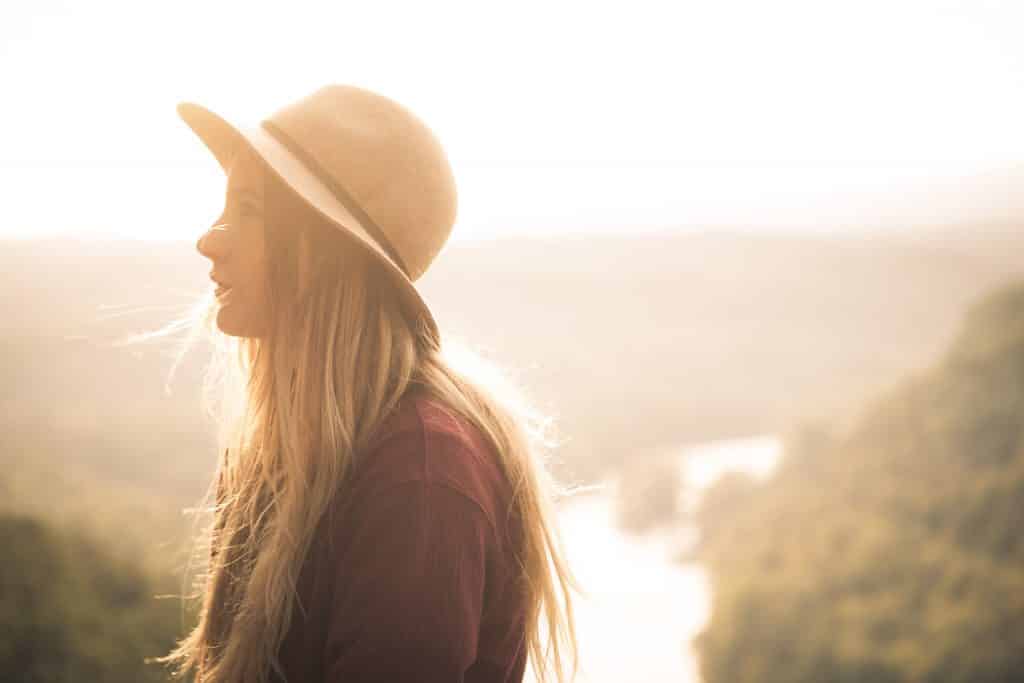 God's will and our desires don't always coincide. Yesterday I talked about the reality of this in my own life; how our waiting season has tested our desires against our faith. And though we do not grieve and wait as those who have no hope (1 Thess. 4:13), the knowledge that God answers according to His sovereign will, not always according to our ideas, can be frightening at times.
It behooves us, then, to prepare our hearts to accept God's will – no matter what His answer may be.
Open Your Heart to the Lord
And I will give you a new heart, and a new spirit I will put within you. And I will remove the heart of stone from your flesh and give you a heart of flesh. (Ezek. 36:26)
We fear surrender because it puts us at risk. Giving up our desires, opening our hands to accept God's will – it's scary. It's a literal "stepping out of the boat" onto the unstable waters of uncertainty.
But what we often miss in that step of faith is just how certain Jesus is. When all around us is unstable, His hand grips us in the waves, holding us steady as the storm rages beneath us. Our faith is not in the sea we step into. It's in the hand that holds us.
Because of this, we're free to open our hearts to the Lord. We can accept His will because His hand is on us at all times. As we open our hearts to trust, we open our hands to surrender.
Purify Your Heart Before the Lord
Draw near to God, and he will draw near to you. Cleanse your hands, you sinners, and purify your hearts, you double-minded. (James 4:8)
We all bring ulterior motives to God's table. We can't help it; it's our sinful nature. We want what we want, and sometimes what we want is very good! But God's timing requires we wait to receive even the best of answers – whether a job, marriage, a baby, or good health. Through our suffering and our waiting our hearts are purified, cleansed of distraction and idolatry, readied to embrace God's will.
This is a painful, sanctifying process. But when we pray, "Thy will be done," we're praying into an eternal purpose. We're casting our vision beyond this earth and the comforts therein to the legacy of faith discipleship demands. We're picking up our cross.
This current trial in our family has exposed much ugliness in my own heart: a need for control, for status, for reputation; a need to be "somebody" instead of following in the steps of our humble Lord. And the longer the testing drags on, the more I see how deep those sinful habits run. As we are held to the flame of testing, the dross of our lives rises to the surface and we are "refined… tested in the furnace of affliction" (Is. 48:10).
With Your Whole Heart Seek the Lord
With my whole heart I seek you; let me not wander from your commandments! (Psalm 119:10)
If you wish to know and obey God's will, commit your whole heart to seeking Him. I'm right here with you in this journey! It's so easy to be distracted, drawn away by the urgent when the important calls our name. Yet God's will is not some abstract concept that falls into our laps; it is found by seeking God Himself.
By preparing our hearts to seek God's face we prepare our hearts to accept His will. By resting in His presence, we come to peace with His call.

The second chapter of Fruitful: A Year Long Guide to an Abundant Single Season will dive deeper into this topic! The book launches September 1st, 2017. Be first in line when it launches AND get your free 30-Day prayer guide by signing up below!