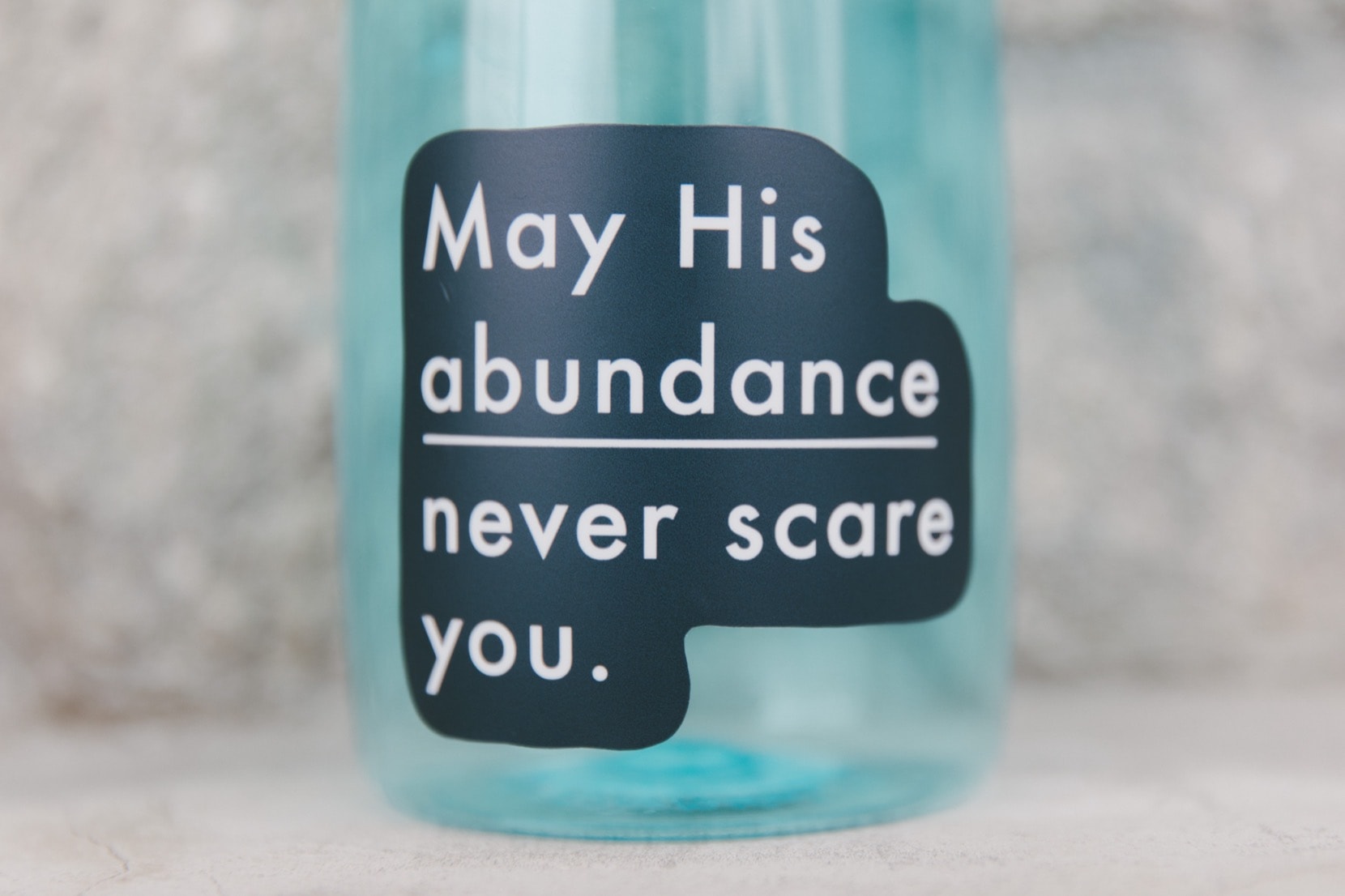 These stickers are made out of outdoor vinyl decals and printed at 3″ x 2.7″. They're perfect for laptops, windows, car trunks, or journals.
• Highest quality vinyl stock (3 mil)
• UV gloss laminate finish to weather-proof the sticker
• Stickers will last outdoors
• Fade free for up to 5 years
• Colors may differ slightly from product photos
Use code: "stickership" on orders of only stickers for free shipping!
65 in stock (can be backordered)
Behind the design with Phy:
May His abundance never scare you.
That line has become a balm to my heart. I've made it my lock screen. My sister hammered it into copper and stitched it into my bible. On days I sense intrusive thoughts rising again – the doubts about His goodness, the lie that the beauty of God's blessings are just a holding pattern for suffering – I repeat those words under my breath.
The lie that suffering is more holy than Sabbath seasons is just that: a lie. Suffering teaches us much; the things I've learned through chronic illness, surgery, job loss, false labors and a difficult marriage season will be with me forever. The imprint is eternally upon my heart. But I am learning that our abundant seasons, our harvest seasons, are as full of lessons and goodness as the famine was. Refusing to accept them just shortchanges our growth. Refusing to open our hands and hearts to the fullness of God's abundance helps no one and hurts us.