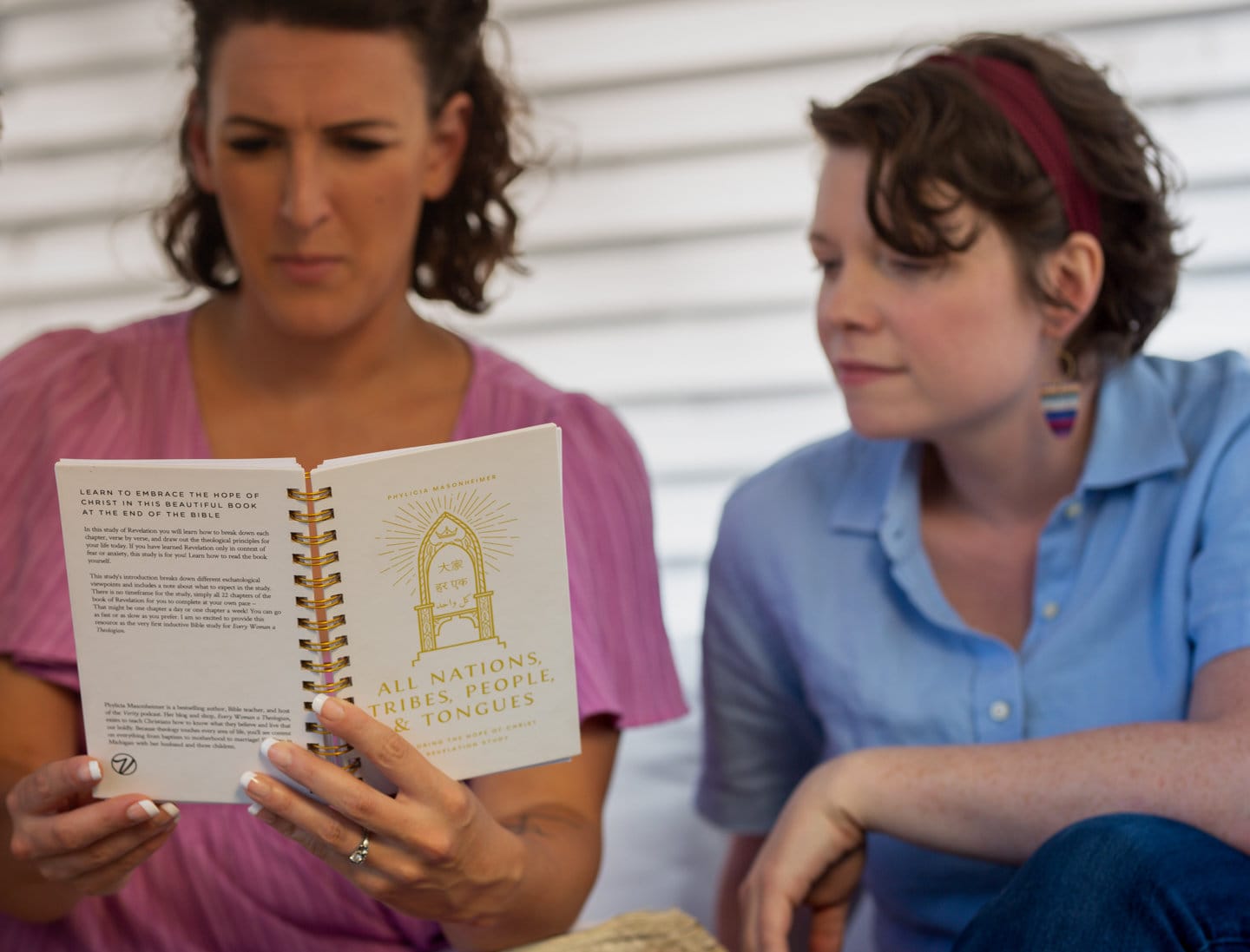 All Nations, Tribes, People, & Tongues Spiral Bound Study
In this Bible study of Revelation you will learn how to break down each chapter verse by verse and draw out the theological principles for your life today. If you have learned revelation only in context of fear or anxiety, this study is for you! Learn how to study the book for yourself and embrace the hope of Christ in this beautiful book at the end of the biblical Canon.
The introduction breaks down different eschatological viewpoints and includes a note about what to expect in the study. There is no timeframe for the study, simply all 22 chapters of the book of revelation for you to complete on your time frame. That might be one chapter a day or one chapter a week!
• 5 x 8
• Hardcover
• Spiral bound
Why Buy at Every Woman a Theologian?
We believe this is one of the best studies on the book of Revelation available, simply because it leads you to the text, but doesn't force an end-times view on you. If you're looking to explore the viewpoints and don't know where you stand, this is the book for you.
Free shipping on ALL orders over $80!
A Note From Phy:
I'm thrilled to share this redesigned study of Revelation with you. Now in a convenient spiral-bound format, it's easier than ever to dive into this hope-filled journey through Revelation. Whether you choose to explore a chapter daily or weekly, I'm confident that this study will deepen your understanding of God's Word and His plan for us.