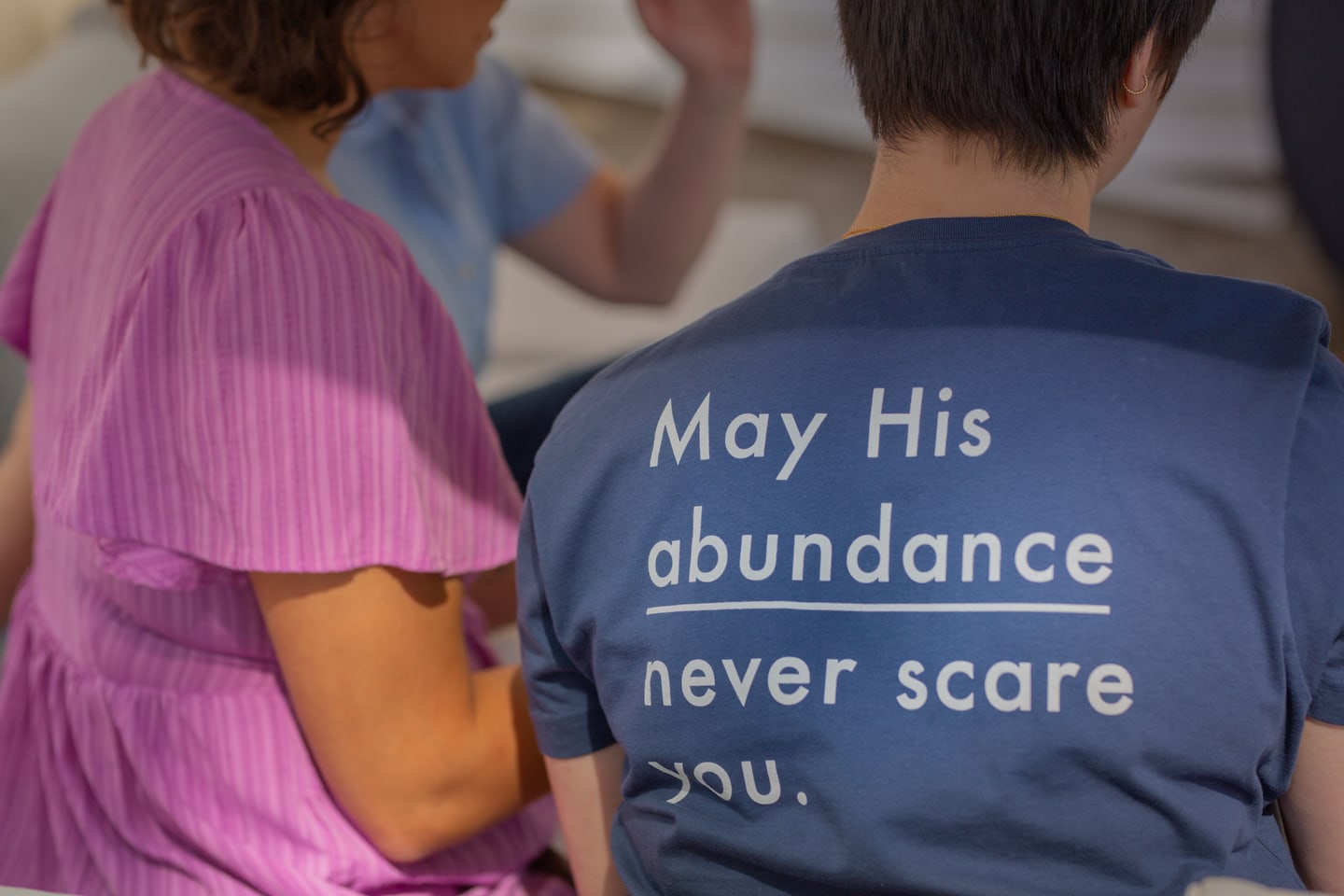 Our new crew neck tee with back design and blank front is available in unisex sizing and made from 100% organic cotton. Make sure to add this to your basics collection!
Fair trade certified
100% organic cotton
Unisex sizing
Pre-washed to prevent shrinking
Runs true to size
Size down if you want it fitted 
Colors may differ slightly from photo
Free shipping on all orders over $80
Why Buy at Every Woman a Theologian?
Your purchase supports a living wage and safe environment for a person working in a third-world country. Know your maker by visiting their online profile, included with each shirt!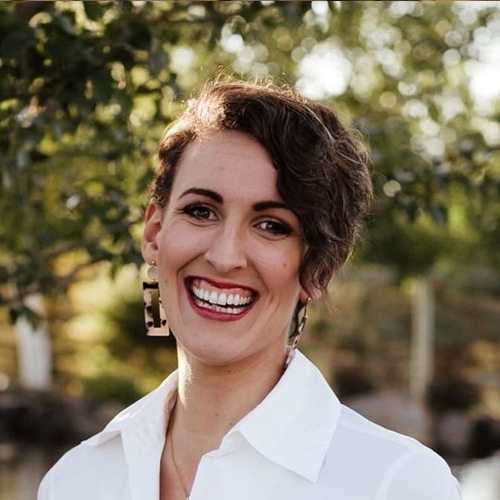 Behind the design with Phy:
May His abundance never scare you.
That line has become a balm to my heart. I've made it my lock screen. My sister hammered it into copper and stitched it into my bible. On days I sense intrusive thoughts rising again – the doubts about His goodness, the lie that the beauty of God's blessings are just a holding pattern for suffering – I repeat those words under my breath.
The lie that suffering is more holy than Sabbath seasons is just that: a lie. Suffering teaches us much; the things I've learned through chronic illness, surgery, job loss, false labors and a difficult marriage season will be with me forever. The imprint is eternally upon my heart. But I am learning that our abundant seasons, our harvest seasons, are as full of lessons and goodness as the famine was. Refusing to accept them just shortchanges our growth. Refusing to open our hands and hearts to the fullness of God's abundance helps no one and hurts us.
Ethics Matter Because People Matter.
As shoppers, we rarely consider the implications our purchases have on the communities who actually make the items we wear and as a result companies are incentivized to drive prices and quality lower. This needs to change.
We work with underserved populations to provide meaningful work and to show the powerful impact our clothing purchases can have if made thoughtfully. Each shirt is accompanied by the signature of the person who made it. Learn more about the maker and about Known Supply. 
Unisex Sizing