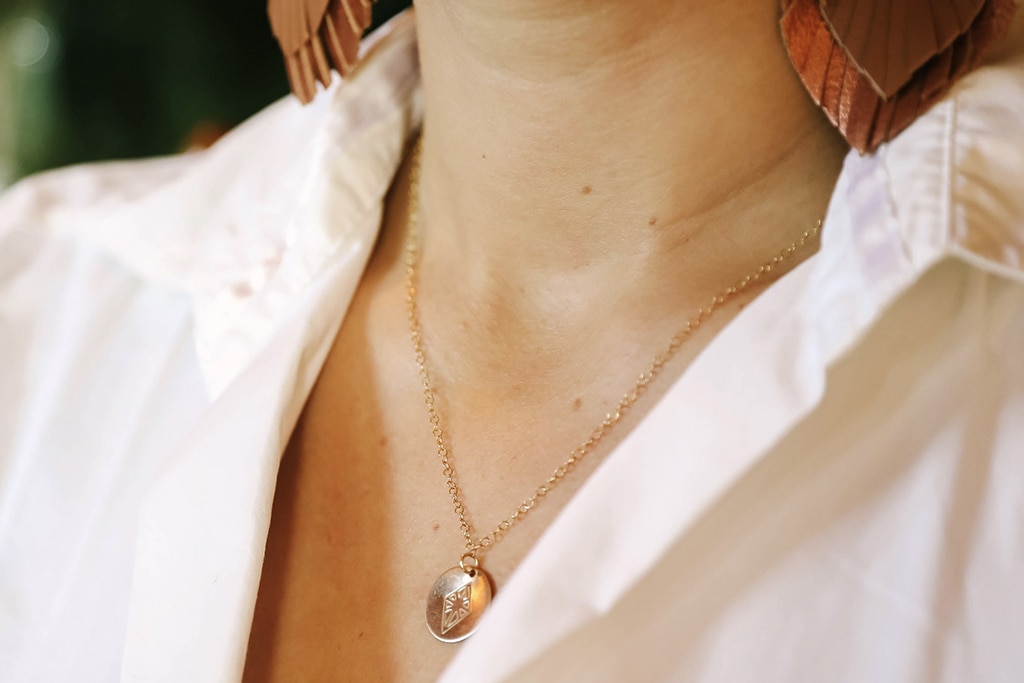 Handmade by Sela Designs, custom hand-stamped necklace that is lightweight & perfect for everyday wear.
Size: 18″ long
Natural brass pendant, gold plated chain & hardware
Every pendant is stamped by hand, please allow for slight variation due the handmade process
100% of the profit that goes to Sela Designs is donated to charity
A Note From Phy:
Sela Designs is one of my favorite vendors– whenever we need something, they always help us out and go out of their way to make our projects happen. This custom piece is exclusive to our winter shop, and created with the star print from our "all things" design. Be sure to follow Sela on Instagram!
Free shipping on ALL orders over $80!