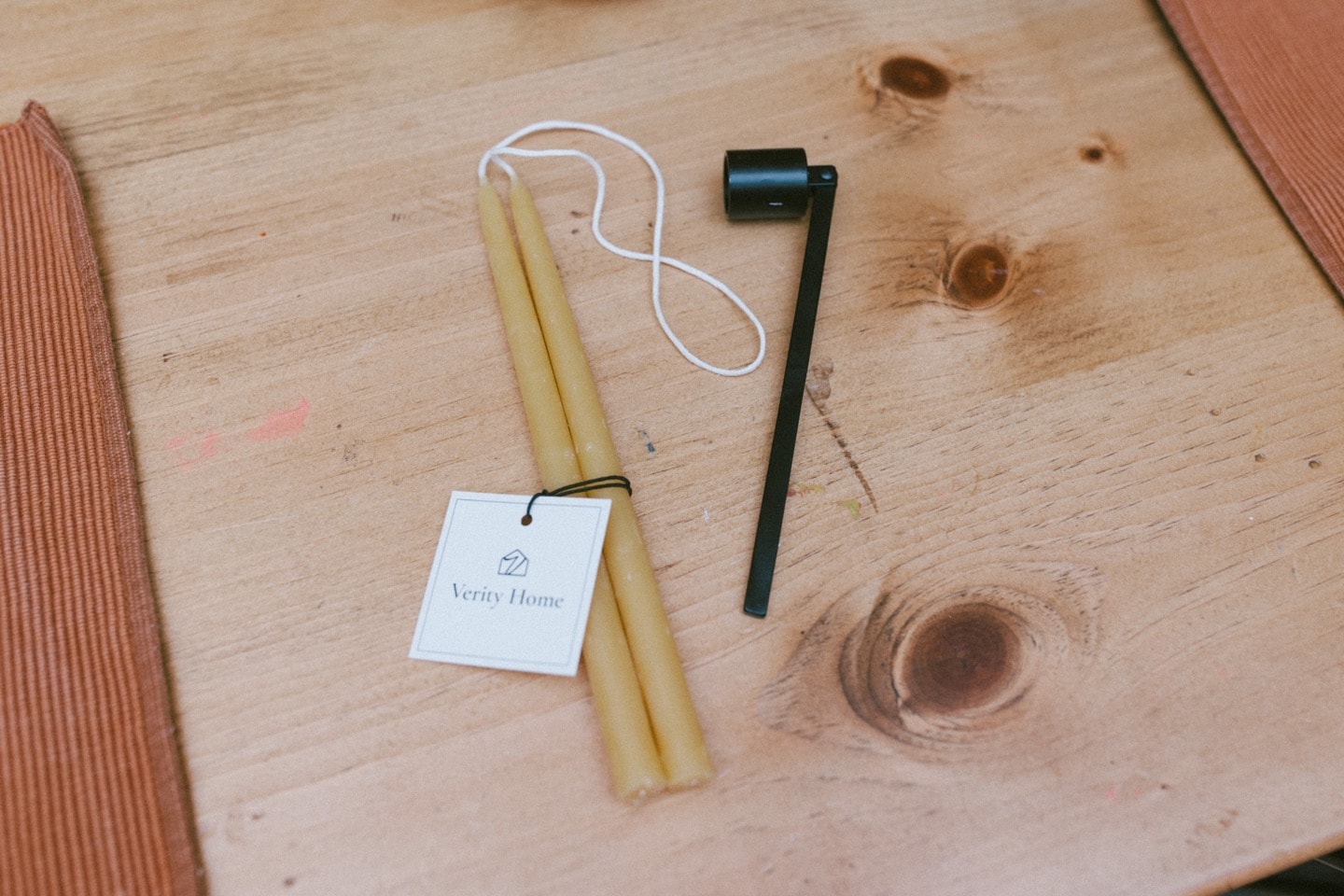 100% pure, hand-dipped Michigan beeswax tapers, and 100% cotton wick. Nothing else! Crafted locally, we're proud to be able to share them with you.
• Hand Dipped.
• Diameter: 1/2″
• Length: 8″ long
• Color: yellowish/Hue/Honey/Natural Beeswax color.
• Light honey aroma.
• Approx. Burning time: 30 minutes/in.
• Set of two tapers
A Note From Phy:
These beeswax tapers are practically made in my back yard here in Petoskey. They add such a special glow to an evening gathering, which is all about the small details. If you have your own 1/2″ taper holders, these candles will fit perfectly. If not, I'd suggest grabbing the Baltic birch holders that we have specifically curated for Verity Home and these tapers.
Free shipping on ALL orders over $80!