Learn with me
Bible in a Year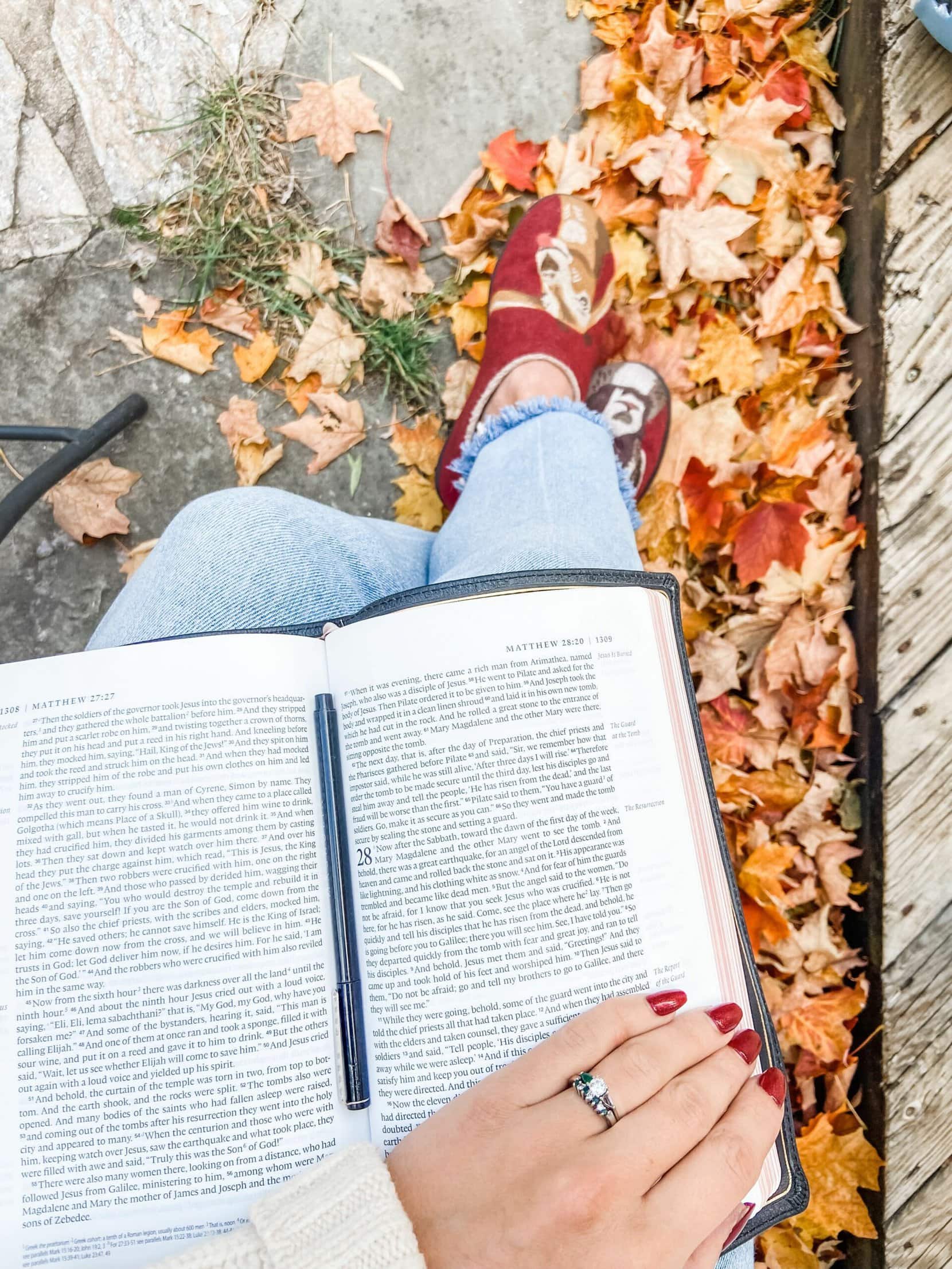 Bible in a Year Club Membership
The Every Woman a Theologian Bible in a Year Club is our newest offering – and we are thrilled! If you've ever attempted to read through the Bible chronologically in a year, you know how difficult it can be. People usually fail for three reasons: Lack of consistency, lack of community, or lack of clarity. This membership supplies all three!
What's the cost? Why do I have to pay for the reading plan?
The course is $15 USD a month. Hosting a course like this incurs a cost of time and money on our part. We want to supply a program that meets a real need! Supplying quality resources, videos, and course materials requires an investment of time and money from Every Woman a Theologian. Even so, we tried to price Bible in a Year Club at an accessible rate! (It has also been proven that people are more likely to follow through on commitments when they must pay to participate in them – like classes and courses.) If you want a free reading plan, I have five suggestions on the blog and podcast.
Can I do this with my spouse?
While we prefer that you not share your log-in with others (like ebooks, e-courses are an honor system where the maker trusts you are not sharing the content widely!) we understand that your spouse … lives with you! So yes, this course can work for couples. It is not specifically for women, though I do speak directly to female readers at times.
Will I have access to all the reading plans and downloads for the year right away?
That depends on when you register! January registrants will receive the next month's content at the end of the previous month. Those who register later in the year will see all months prior to the one we are currently in. Basically: February's four weeks of lectures and downloads will release at the end of January, March's at the end of February, etc.
What's the community aspect?
The community is what you make it! Since this is all online, you'll have as much accountability and community as you put forth. We have comment threads right below each week's lecture and we also have a private Facebook group for further discussion and daily check-ins (since the Teachable app only supplies weekly check ins).
Can I register only in January or at any time?
You can register anytime, but I encourage starting with us in January! We will probably open the course at the beginning of every quarter for new members, but will encourage January registration. If you choose to register later, we recommend starting the reading plan in the current month rather than catching up. This way you can benefit from the current discussion and week's reading! However, you are also welcome to begin at the starting point.
I've tried to read through the Bible before and failed. How will this help me?
While there is certainly an element of discipline necessary – you will have to do the work! – I have designed this program to have as many helps as I can offer to teach you HOW to prioritize Scripture and accomplish your goal. People will be reading alongside you; you'll have weekly check ins; you'll have simple digital printable resources; you'll have monthly reading plans; you'll have tips for your learning style. If you take advantage of these, you'll have what you need to follow through! (Also listen to my episode on bible reading plans!)