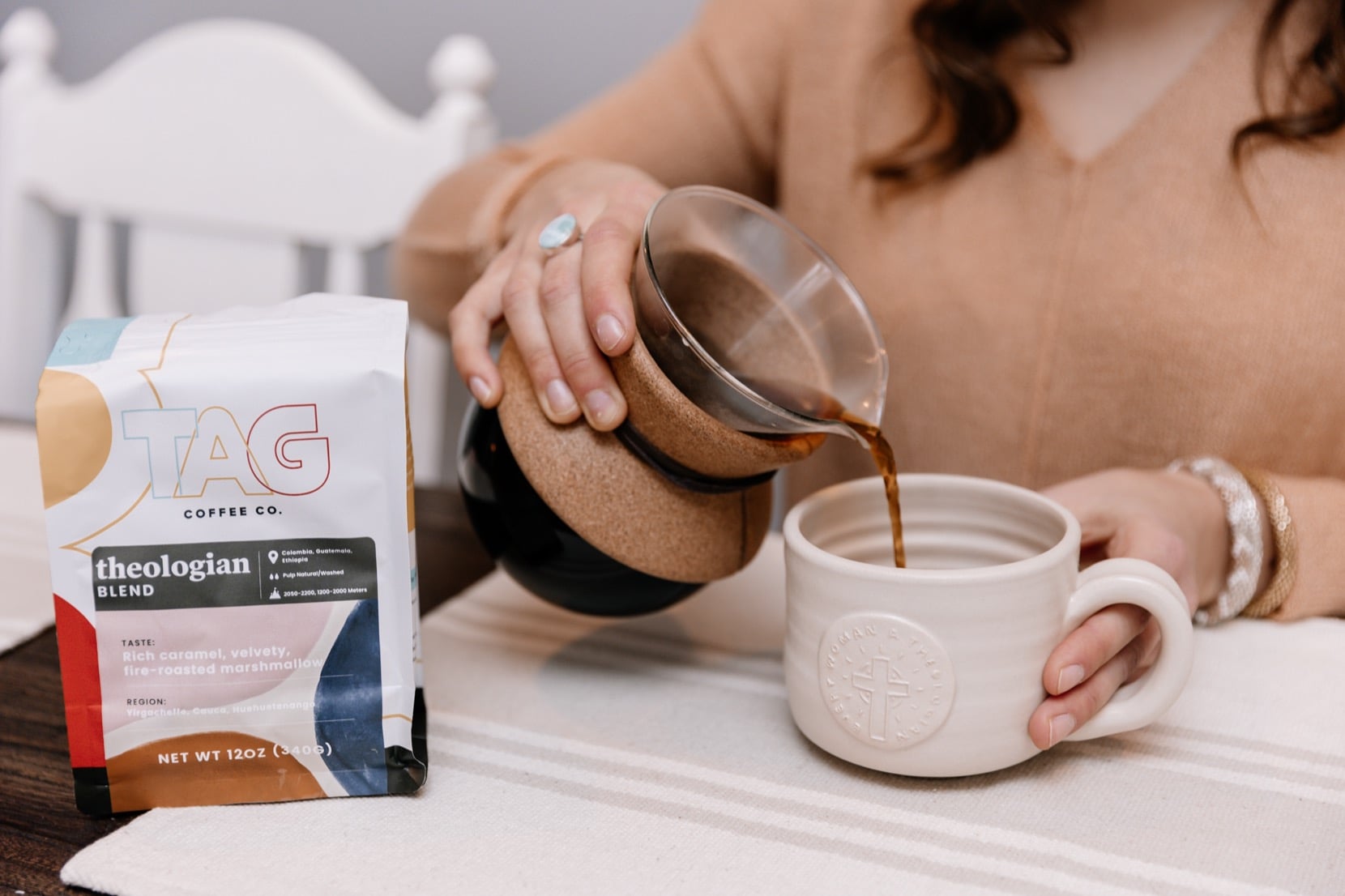 A roasty-toasty blend of Ethiopian, Colombian, and Guatemalan coffees– an early morning blend to go with your deeper dive into the book of Revelation.
Close to a dark profile with rich caramel, velvety taste, and fire roasted marshmallow.
• Ethiopia / Columbia / Guatemala 
• Natural / Washed
• 2050 – 2200 Meters, 1200 – 2000 Meters
• Freshly roasted, date on bottom of bag
• 12oz
A Note From Phy:
I drink Tag regularly, not only because it's great, freshly roasted coffee, but because I support their mission. Tag Coffee donates 50% of their profits to local children's shelters. Every child deserves a healthy and nurturing environment in which to grow and play. This is why we've named our company after the timeless childhood game of tag. Every purchase provides much-needed resources to care for these children when they have been removed from their homes. Follow them on Instagram!
Free shipping on ALL orders over $80!