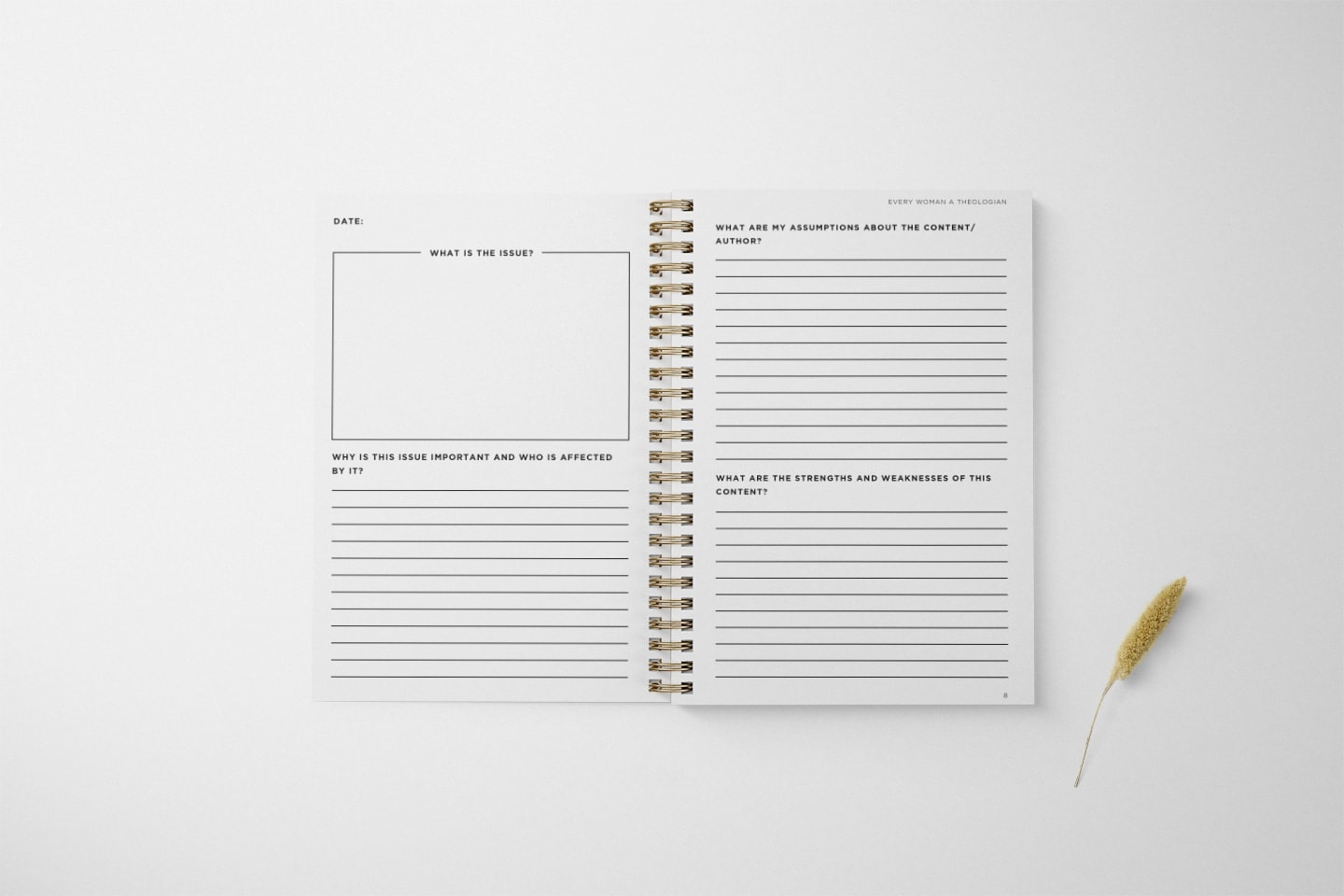 Critical Thinking Journal –
$22

$11
This journal is designed to help you ask critical questions of the media you consume, measure the ideas they present, and arrive at a biblical conclusion. My hope is for it to train your mind in good question asking and biblical discernment, not so you look for what is bad and evil and wrong, but so that you grow in confidence in what is right, good, and true.
• Metal Spiral
• 68 Pages
• 40 Critical Thinking Prompt Pages 
• 20 Independent Journal Pages
• 5.5 x 8.5
• Colors may differ slightly from sample photos 
Grab a Preview and See What It's All About!
Last Chance for This Design
I might bring back one or two of the best selling designs, but there's no telling which design that might be, until the dust settles. If you love it, grab it before it's gone!