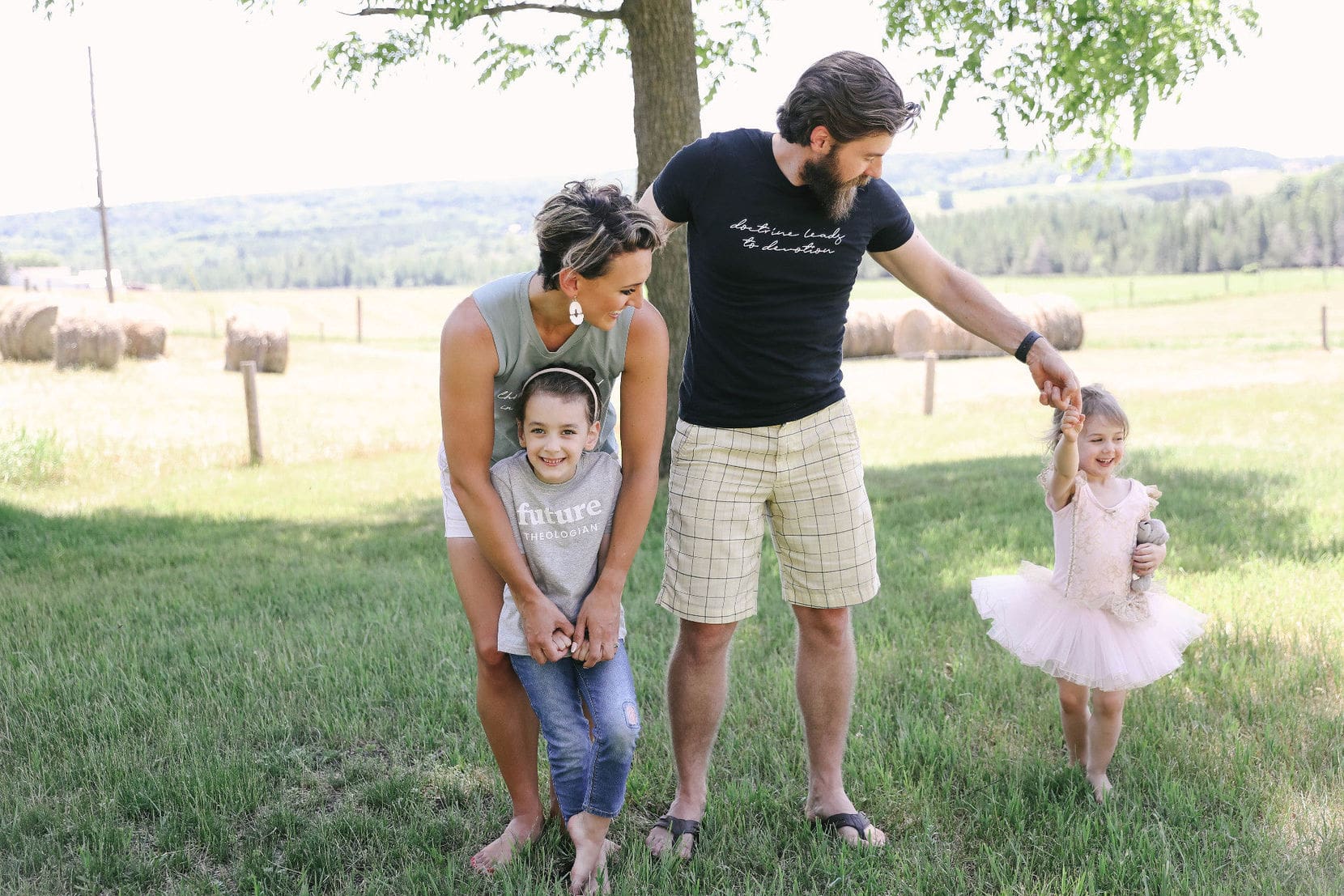 Future Theologian Kids Tee – $18
This premium, ringspun cotton tee will become one of your kids' favorites. The details include a double needle topstitch at the collar and hems. And the high-quality fabric looks great wash after wash! When you choose our shirts, you get USA fabric, quality construction and you sustain fair wage jobs that uplift families. A better tee for a better world!
 
Fit: Youth
Color: Oxford Gray
Style: T-Shirt
Double needle topstitch
Colors may vary slightly from product images
Behind the design with Phy:
If there is one statement about kids that I've come to realize is true, it's that they are like wet sponges– they soak up the environment around them and are always learning! With my children's clothing line, I want to remind you, the parent, that your little one is a future theologian, and they're already forming tiny theologies of who God is now, from what they're learning from you. 


Our shirt provider, GOEX partners with LIFE, a Haitian-owned manufacturing facility near Port-au-Prince, Haiti. A life-giving alternative within the apparel industry, LIFE treats their skilled employees with respect and pays a fair wage that reinstates pride, dignity, and stability within their families.


In 1986, California passed Proposition 65, the Safe Drinking Water and Toxic Enforcement Act.This law was set to promote clean drinking water and inform the public about the presence of toxic substances. Though we aren't in California, our fabric dyes are Proposition 65 compliant.


Our shirt provider, GOEX is proud to be part of Orphan Prevention programming. They know the best way to keep families together and kids with their parents where they belong is to provide strong jobs that create opportunities.
Youth

Mega-factory shirts will typically travel 16,000 miles in their production journey —  leaving toxic oil residue in the ocean.
Our cotton is sourced right here in the US, shipped only 1,200 miles to Haiti to be sewn into shirts, and shipped back to us to sell at Every Woman a Theologian.
Last Chance for This Design
I might bring back one or two of the best selling designs, but there's no telling which design that might be, until the dust settles. If you love it, grab it before it's gone!