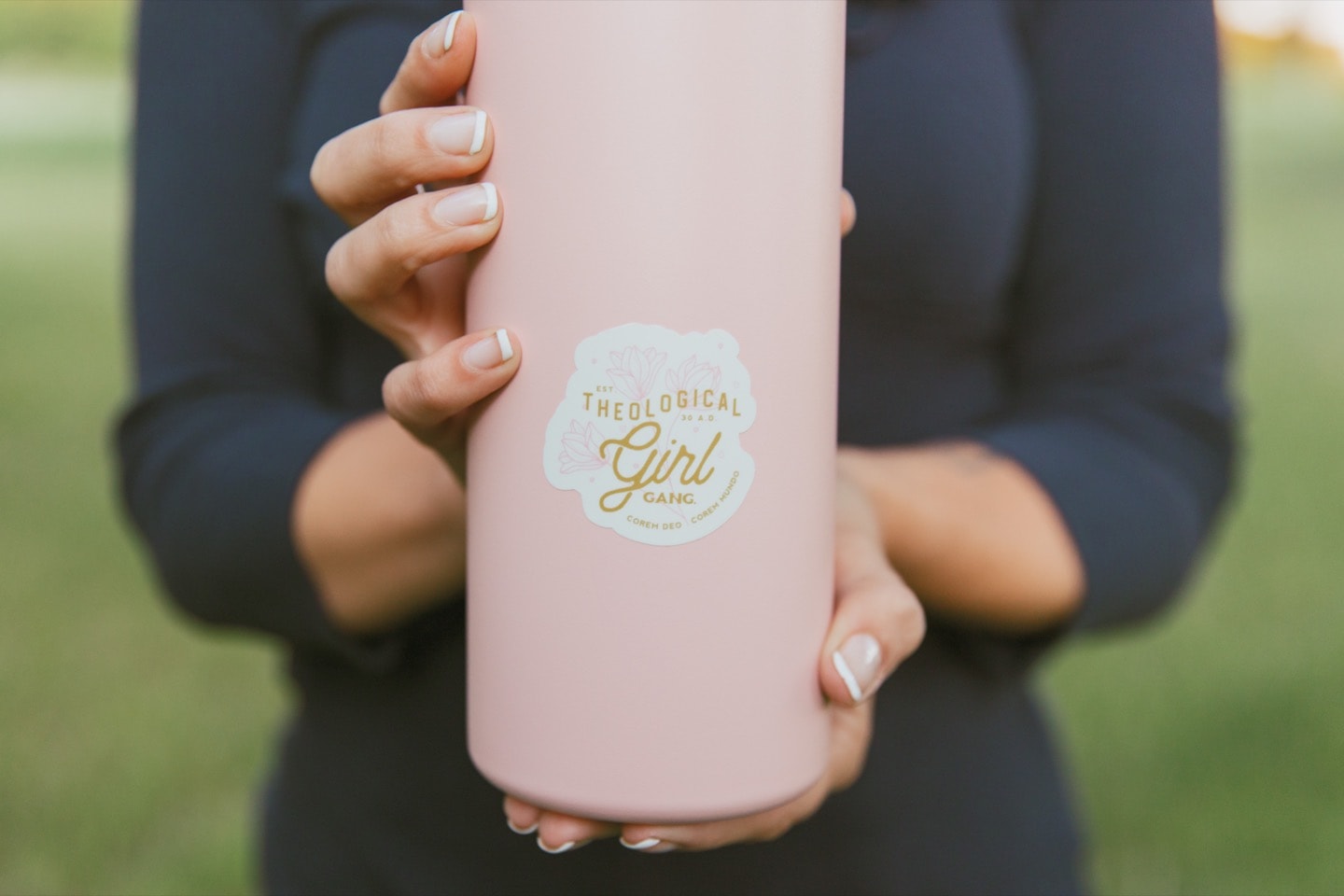 These stickers are made out of outdoor vinyl decals and printed at 2″ x 1.95″. They're perfect for laptops, windows, car trunks, or journals.
• Highest quality vinyl stock (3 mil)
• UV gloss laminate finish to weather-proof the sticker
• Stickers will last outdoors
• Fade free for up to 5 years
• Colors may differ slightly from product photos
Use code: "stickership" on orders of only stickers for free shipping!
 Behind the design with Phy:
We're part of an amazing group of women–women who are committed to learning more about God each day. Welcome to the gang!
What about the latin on the shirt? "Corem Deo" means, "in the presence of God" meaning that we live each day in the presence of God, under the authority of God, for the glory of God. "Corem Mundo" means, "righteousness to the world" or active righteousness, civil righteousness, proper righteousness, the righteousness of the Law, and the righteousness of reason or philosophy.