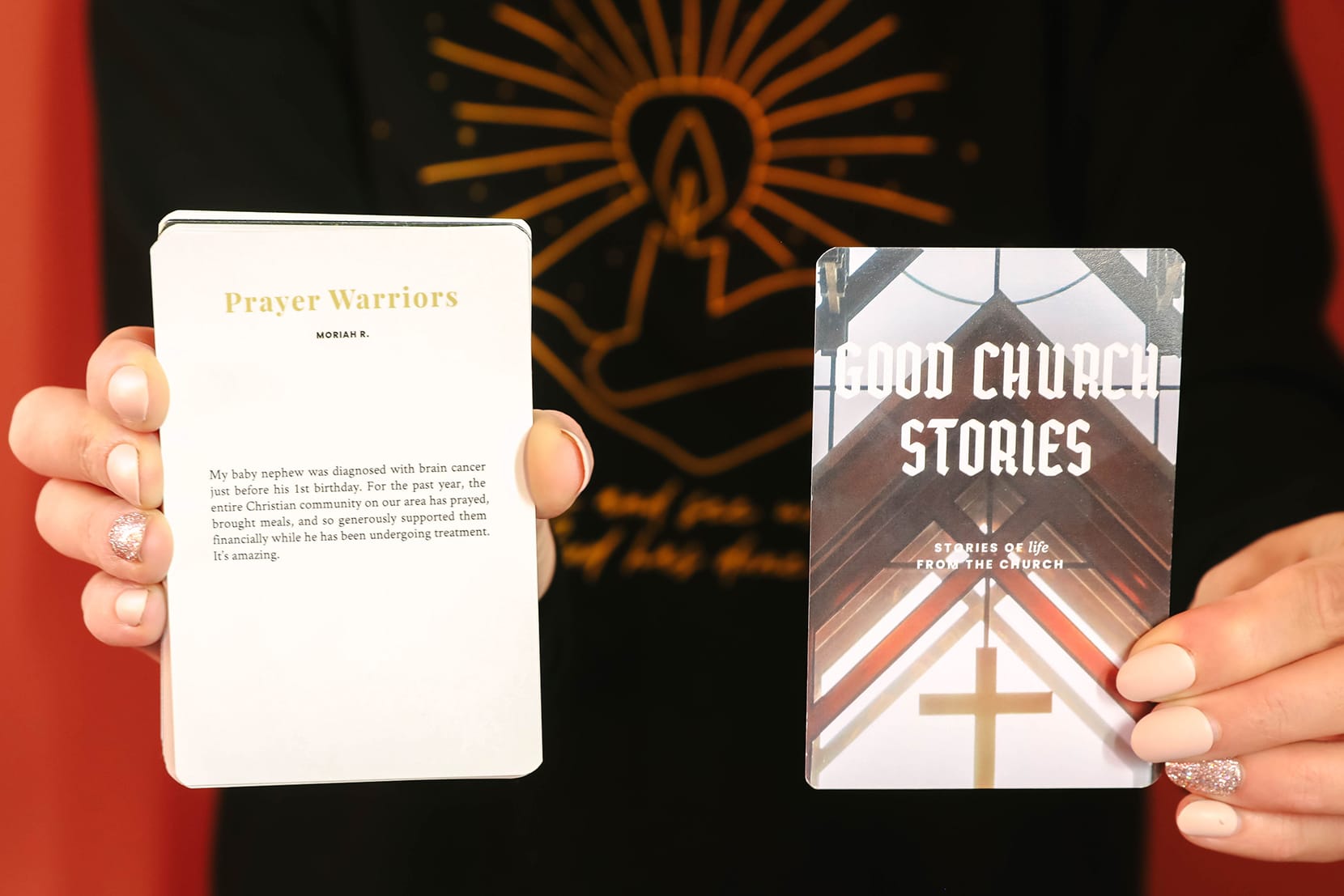 Good Church Stories Table Cards- $16
Featuring short stories from the church, and beautiful photography of global churches, these cards are perfect for coffee table conversation starters or moments of praise.
We're donating the profits from this product to northern Michigan churches' benevolent fund. Read more about our donation transparency here.
• 3 x 4.5
• Full color
• 30 cards
• Colors may differ slightly from sample photos 
A Note From Phy:
I had so many submissions to Good Church Stories that I had a hard time fitting them all in one book– these cards are partially overflow, and partially another way to engage with your family and friends, as you read about the work that Jesus has done. I hope these cards encourage you to make more good church stories!
Free shipping on ALL orders over $80!