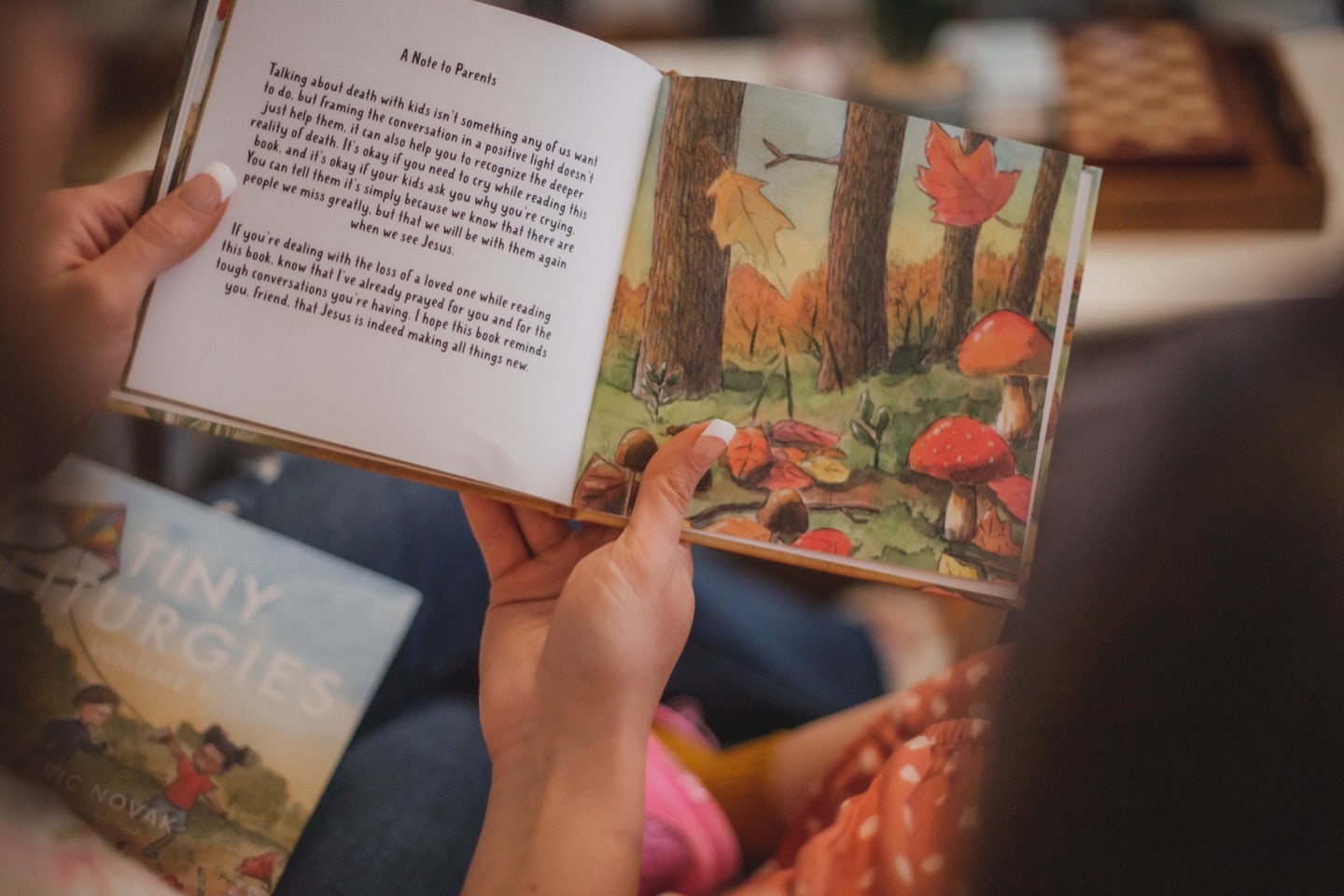 A charming village of animals are preparing for a fall feast. Join them as we talk about death and the joyful realities of eternal life with Jesus.
This book will guide you through a difficult conversation about death and eternal life with your children. For ages three and older.
• Hard Cover
• 20 Pages
• 7 x 7
• Printed in the United States
• Download sample
A Note From Phylicia:
This book is such a special edition for Every Woman a Theologian– it's Eric's second children's book and one that I think is really important for a time when we're talking more and more about death around kids.
I know people have tried to shield their kids from the reality of what's going on in the world or other countries like Afghanistan, but at some point there has to be a frank discussion– this book equips you to have that discussion in a gentle and loving way.
Free shipping on ALL orders over $80!