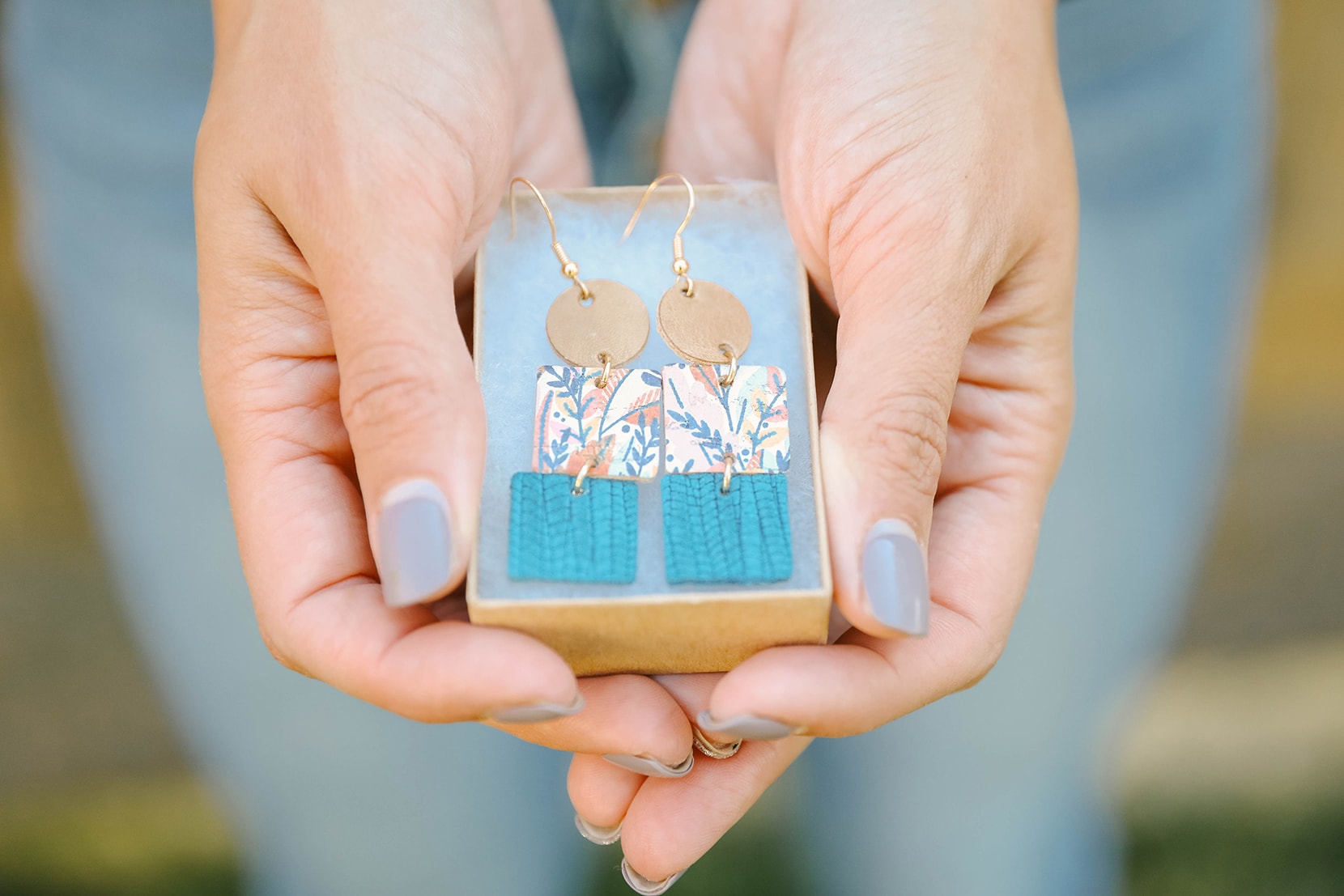 Harvest Chloe Earrings – $28
Handmade by Sela Designs Jewlery, limited edition leather & tagua nut statement earrings that are lightweight, on trend and extremely versatile.
Size: 2.5″ long
All earring hooks are nickel free

100% of the profit that goes to Sela is donated to charity
A Note From Phy:
I've always been a big fan of Sela Designs and their beautiful handmade jewelry. I love the fall vibe of these earrings and can't wait to wear them more this fall! Be sure to follow Sela on Instagram!
Last Chance for This Design
I might bring back one or two of the best selling designs, but there's no telling which design that might be, until the dust settles. If you love it, grab it before it's gone!