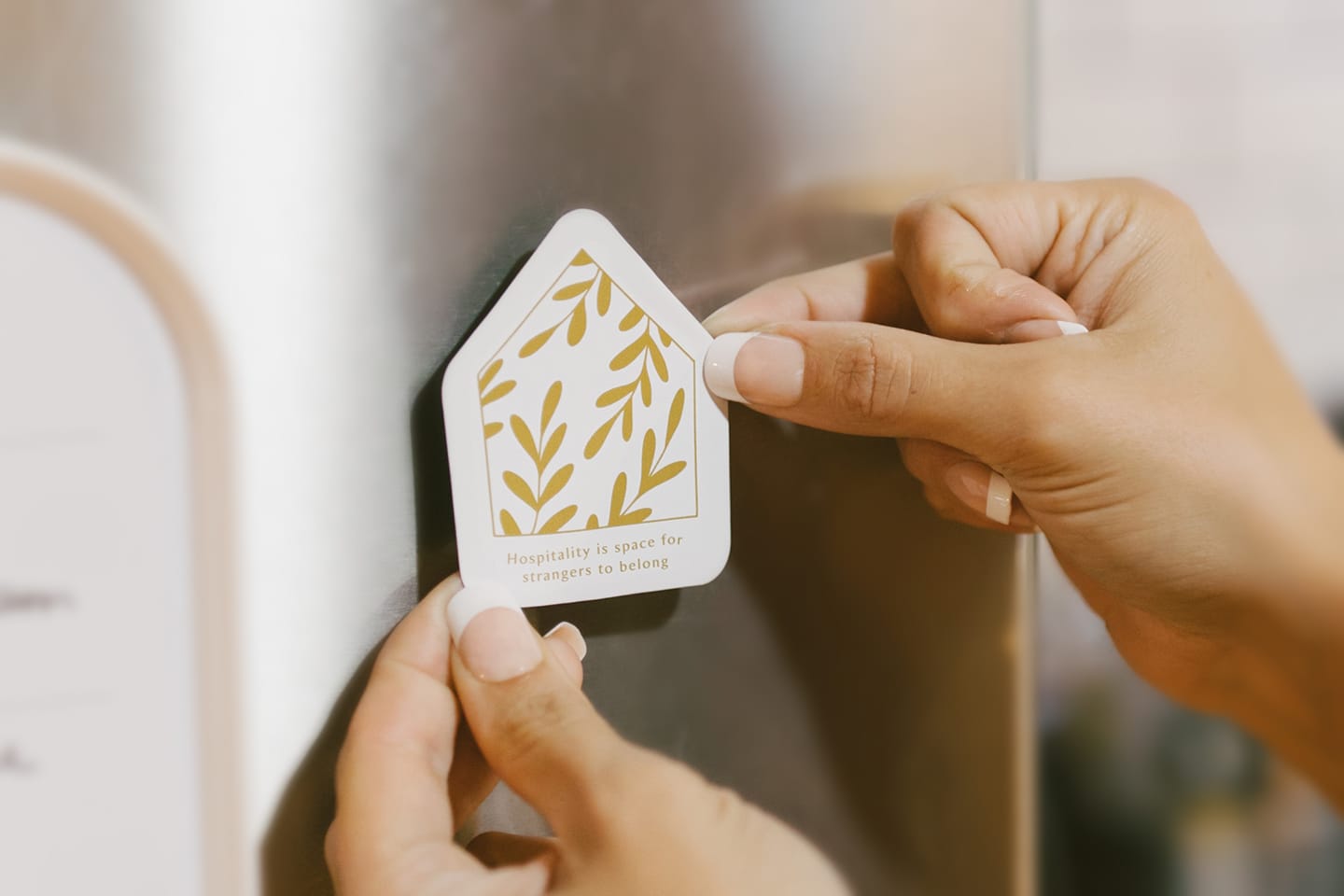 From fridge to car, these magnets make a lasting impression on anyone who sees them.
• 2.31″ x 3″
• Highest quality 17pt magnetic stock
• UV gloss laminate finish to weather-proof the magnet
• Will last outdoors
• Fade free for up to 5 years
Use code: "stickership" on orders of only or magnets for free shipping!
 Behind the design with Phy:
This magnet is such a good reminder that hospitality is so important. "Do not neglect to show hospitality to strangers, for thereby some have entertained angels unawares." – Hebrews 13:2 says it best. This is my new favorite magnet, and will always have a special place on my fridge.