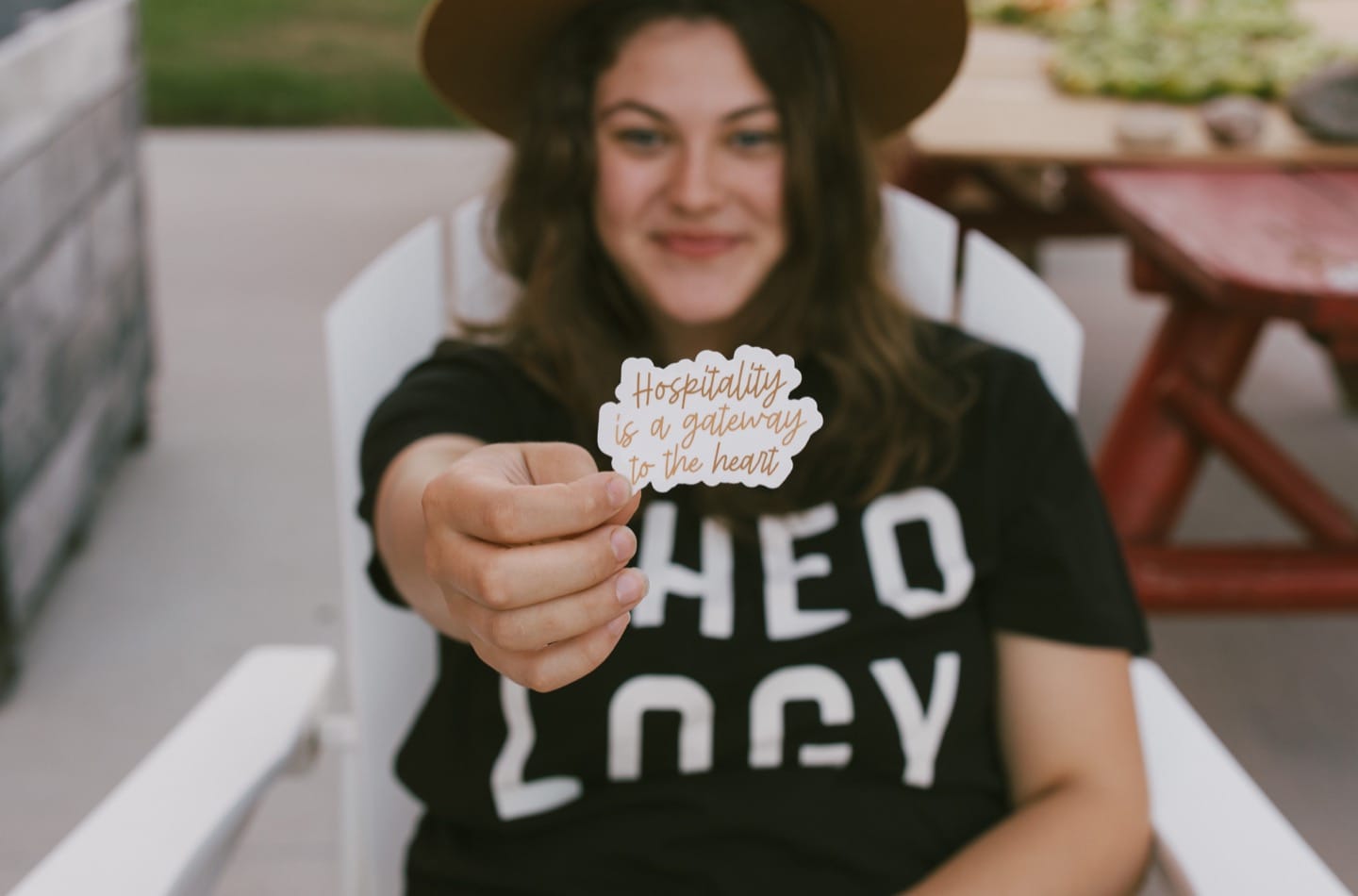 These stickers are made out of outdoor vinyl decals and printed at 3" x 2". They're perfect for laptops, windows, car trunks, or journals.
• Highest quality vinyl stock (3 mil)
• UV gloss laminate finish to weather-proof the sticker
• Stickers will last outdoors
• Fade free for up to 5 years
• Colors may differ slightly from product photos
Use code: "stickership" on orders of only stickers for free shipping!
Behind the design with Phy:
In the summer we talked about how good theology should always lead us to good orthopraxy (faith in action). If we're learning more about God and learning to obey Him, we'll align more closely with what He desires. One of the things that is close to God's heart is ministering to people through hospitality, and you'll find many examples in scripture and history of open doors leading to open-heart opportunities. I hope this fall you have many of these special moments!