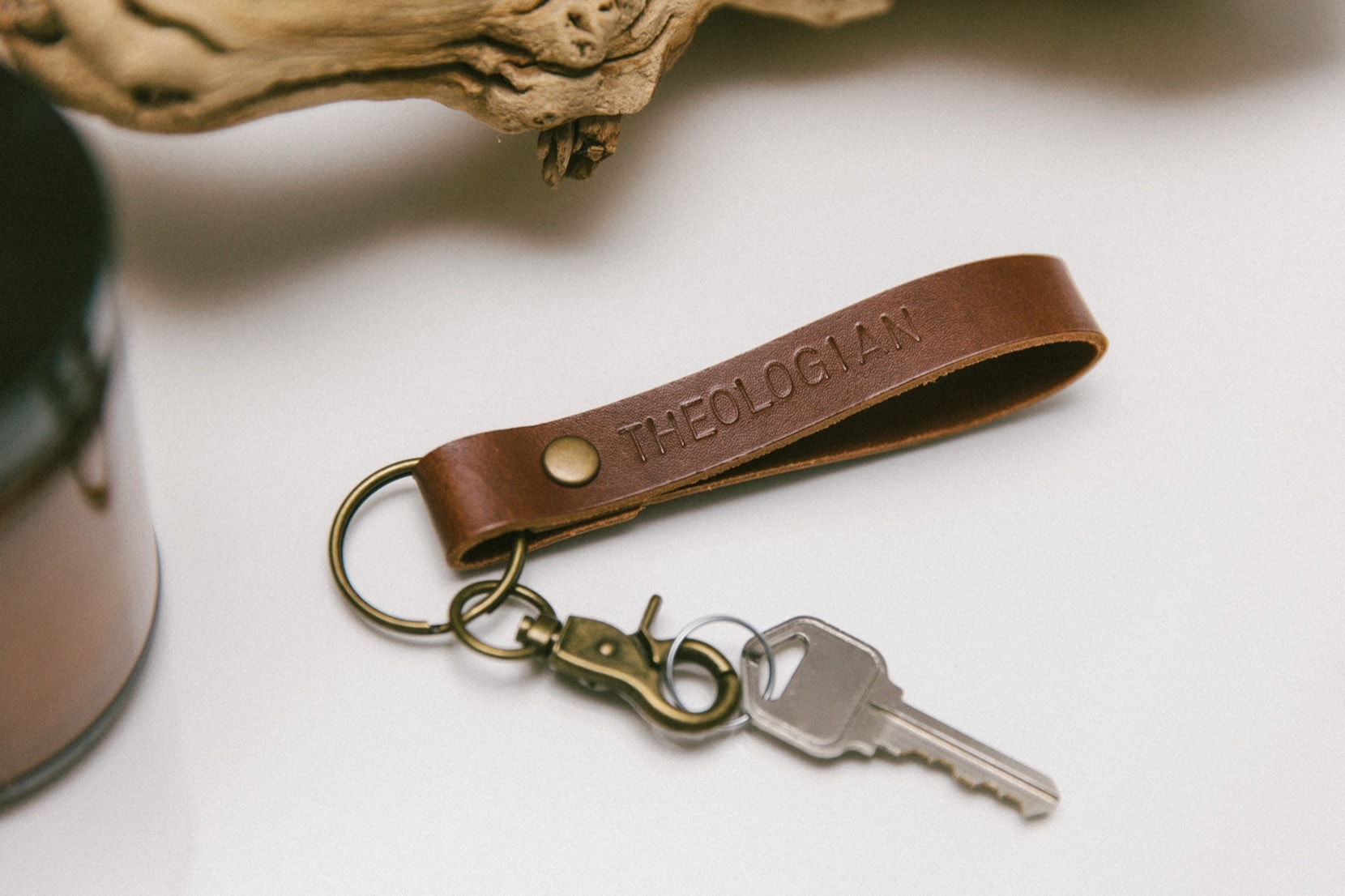 Handmade, of real leather, and the perfect addition to your set of keys, bag, backpack or other accessory. It's the perfect length at 5 inches, and has a heavy duty clasp.
• Handmade
• Real Leather
• 5 inches
• Color and design may vary slightly
• 60% cost donated to Empowered Goods.
Behind the design with Phy:
This is the same keychain I use on my keys– a constant reminder that we are all theologians, learning the heart of God. Plus it's super strong and easily hangs on my key peg!
About the Maker: Empowered Goods
This product was assembled exclusively for our shop, by a single mom in Mexico, thanks to Empowered Goods! Their goal is to do their part in overcoming poverty, and you get to assist with that mission.
From Empowered Goods: We've seen first hand the hardships poverty brings and the reality of it. Through crafting leather products our artisans receive a healthy living wage to help them overcome poverty.
By purchasing this keychain, you're making a difference and becoming a crucial part of change with each purchase.
Free shipping on ALL orders over $80!