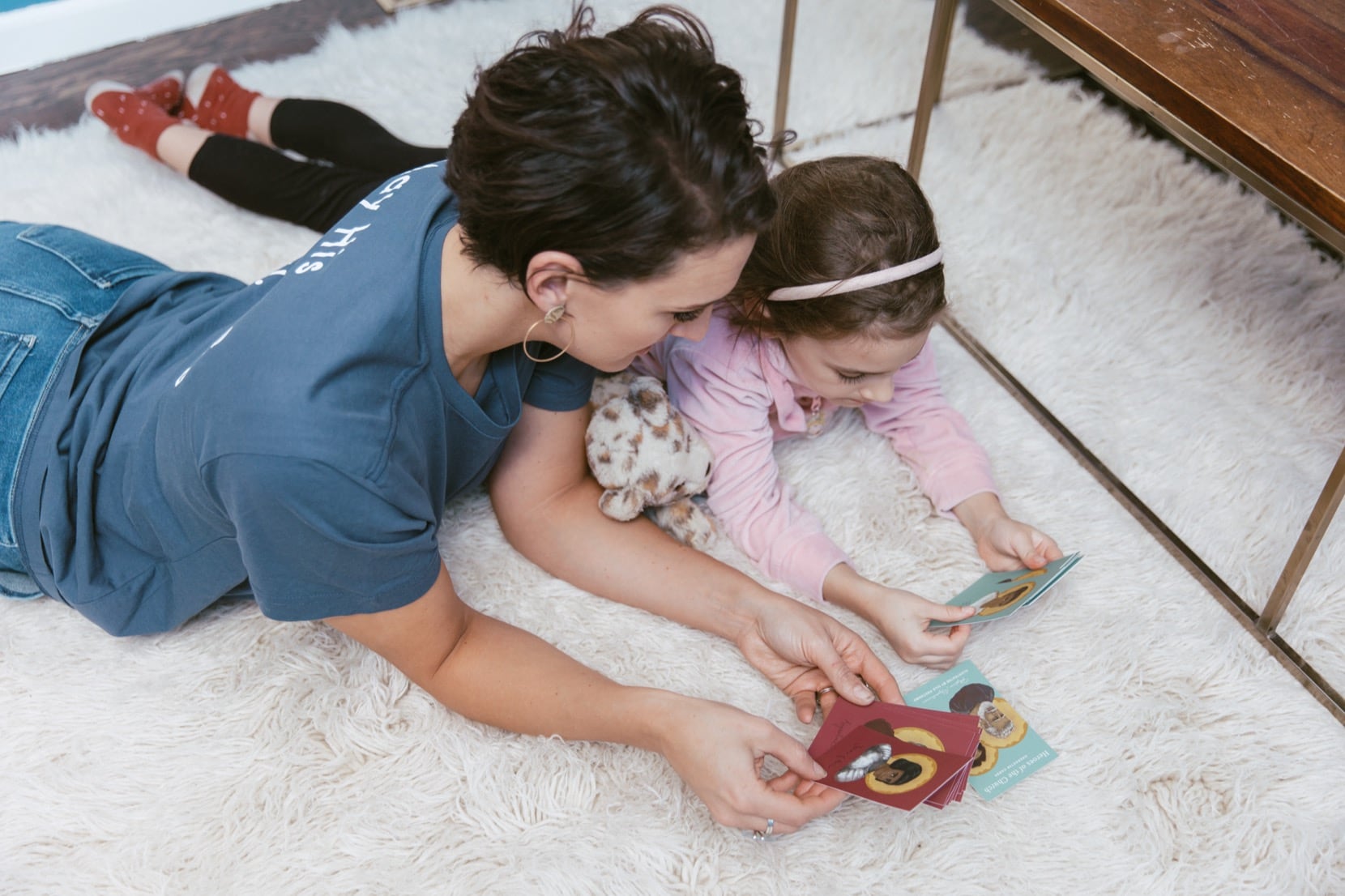 Mealtime Hero Cards – Updated!
These cards are perfect for learning the basics about church heroes in your mealtime discipleship routine. These new and improved Mealtime Heroes Cards feature short bios and full-color illustrations of 24 church mothers and fathers spanning early Christianity and the middle ages, and are easy for kids to learn and enjoy!
• Ages 4 and up
• 3 x 4.5
• 26 Cards
• Colors may differ slightly from sample photos 
A Note From Phy:
It's so hard to find good sources for studies on historical figures in the church, so I put together this collection as a collaboration with my sister, who hand illustrated all 24 historical church mothers and fathers– plus it's an amazing way to learn a little church history! Perfect for your every day learning!
Free shipping on ALL orders over $80!