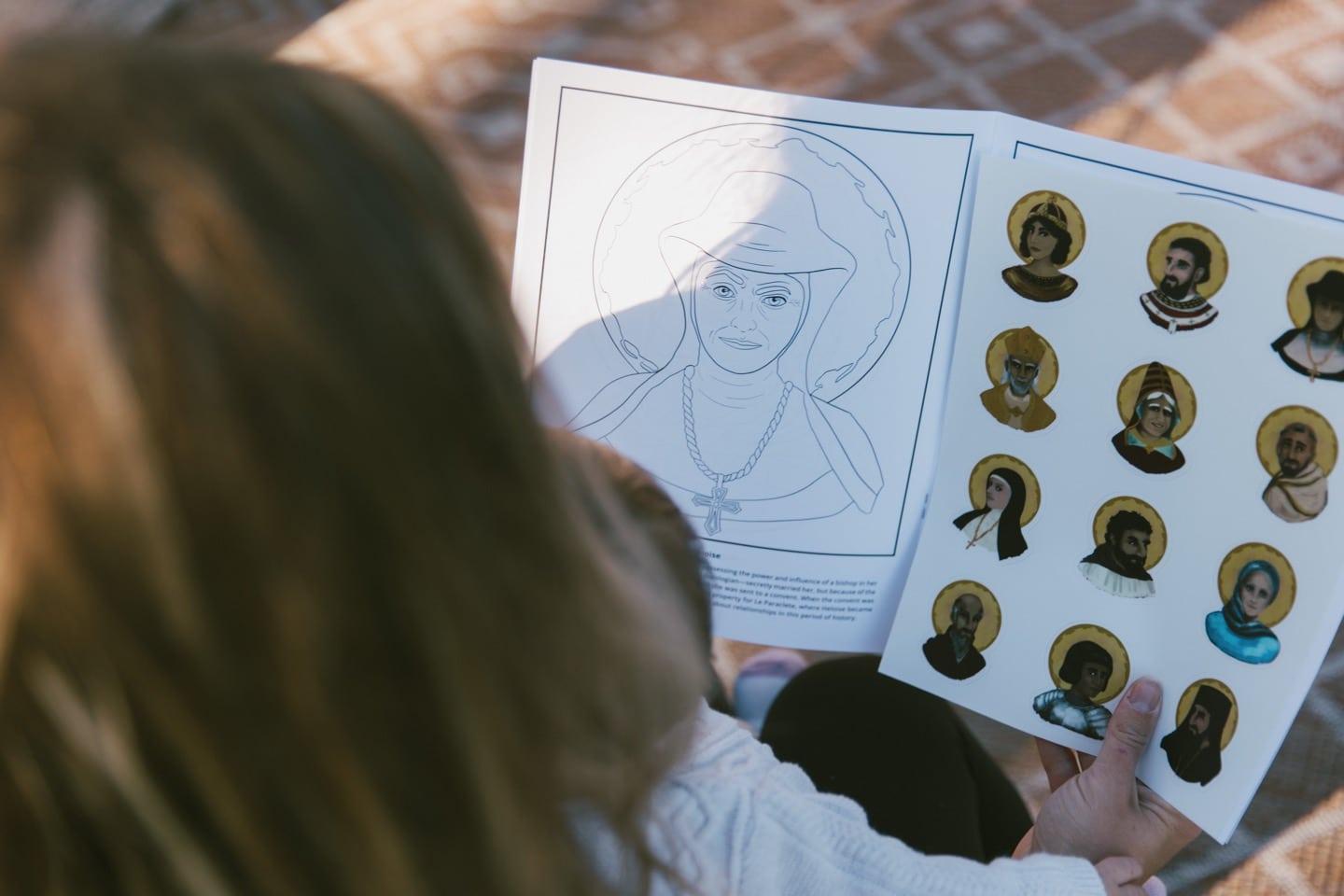 Medieval Heroes of the Church Coloring Book
Who were the early church fathers and mothers that had a lasting impact on Christianity as we know it? Explore our new medieval collection with this amazing coloring and activity book!  12 medieval church fathers and mothers await your coloring adventure– learn with creativity!
• Ages 6-12
• Soft Cover
• 22 coloring and activity page
• Full insert of stickers
• 8.5 x 11
• Colors may differ slightly from sample photos 
A Note From Phy:
This coloring book is really special to me, because it's a collaboration with my sister, who hand illustrated all 12 historical church mothers and fathers– plus it's an amazing way to learn a little church history!
Free shipping on ALL orders over $80!