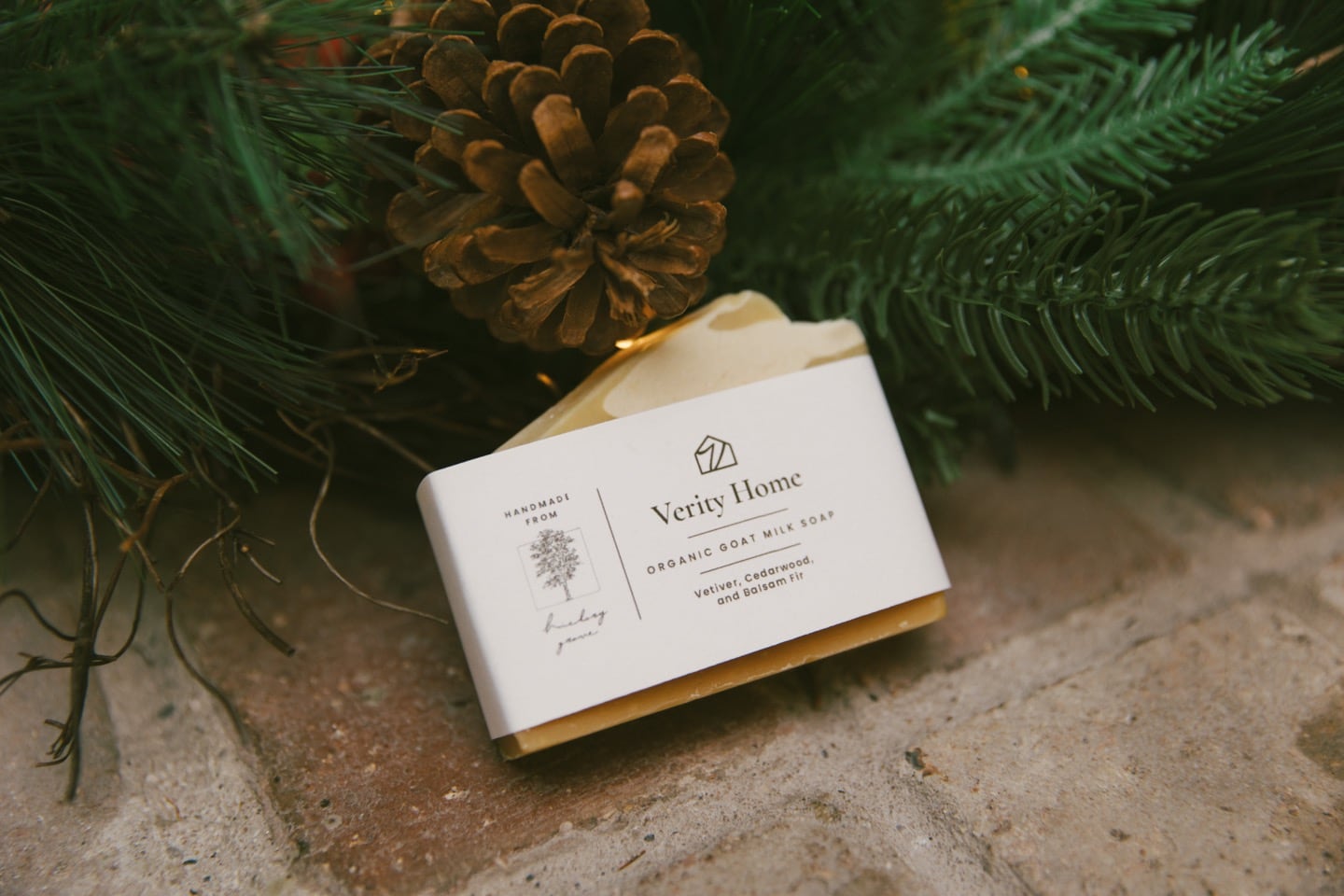 This soap is locally made in Michigan and is part of our little area of the world to you. Goat Milk and organic essential oils join forces with a cleansing and hydrating parade of oils for an earthy, wood-scented bar that reminds us of scenic hikes in Petoskey with sisters and friends. 
Made with: Goat milk, olive oil, sunflower oil, sodium hydroxide, avocado oil, coconut oil, palm kernel oil, lanolin, honey, vetiver essential oil, sea salt, cedarwood essential oil, fir balsam essential oil, Himalayan rhubarb, titanium dioxide, kaolin clay.
• Organic
• Hand-cut
• Small-batch
• 5 oz bar
• Slight variations in color occur between batches due to the use of natural colorants. 
A Note From Phy:
Supporting small businesses is so important to us. Each one of these bars of soap was hand-crafted by Hickory Grove, a woman-owned family business here in Michigan. They've become a staple in our household, and once you get your hands on one, I think you'll understand why.
Free shipping on ALL orders over $80!