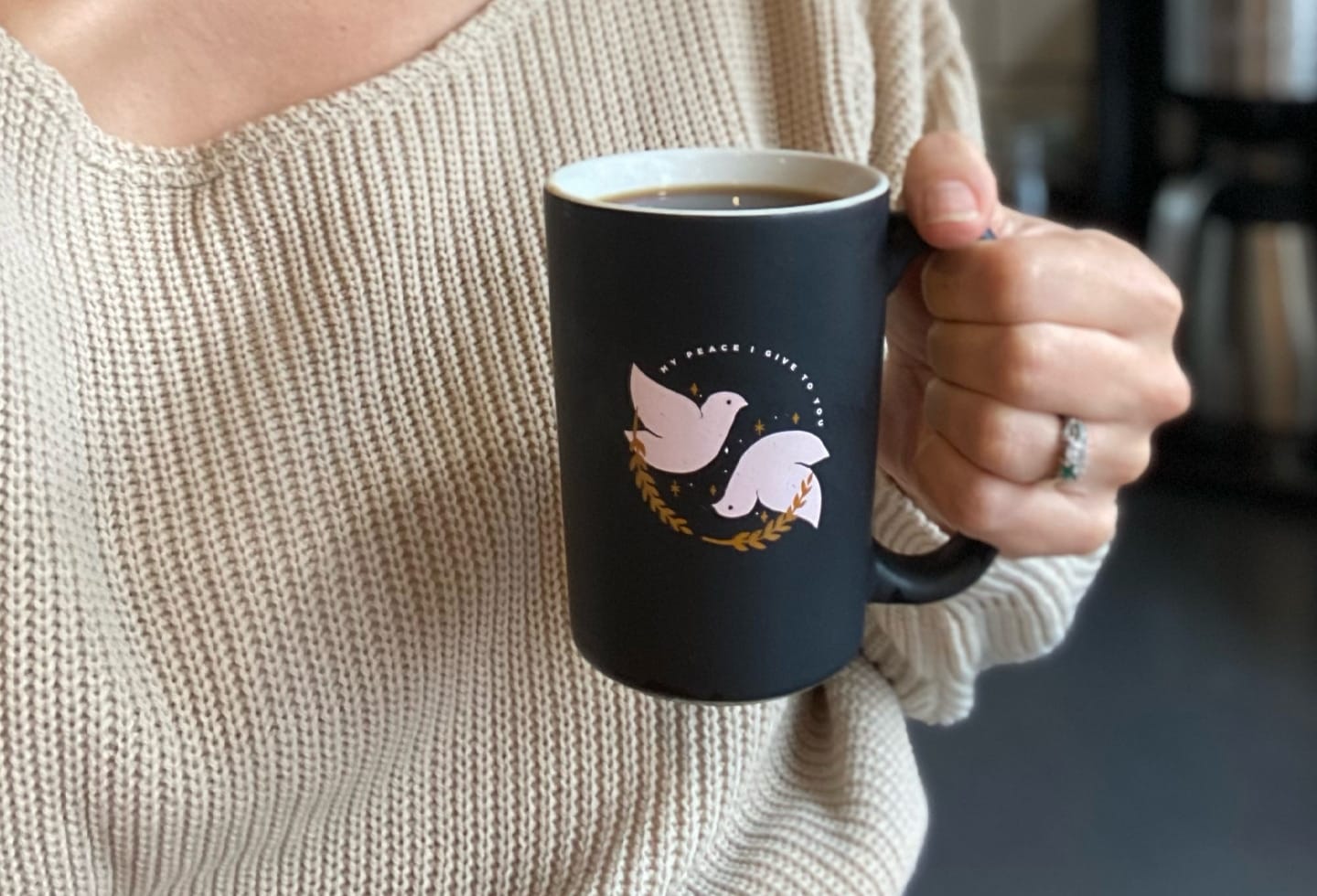 In the June shop, we featured the theme, "think on these things" and explored focusing mindfully on the fruits of the Holy Spirit, being the Church, and being the hands and feet of Christ. This month I really wanted to focus on peace as a gift that is given to us through Jesus- a peace so tangible and beautiful that it's different than any other peace on earth.
Remember with me every morning as you prepare your coffee or tea.
• 13 oz
• Ceramic
• Hand-wash only
• Color may vary slightly from product images
Last Chance for This Design
I might bring back one or two of the best selling designs, but there's no telling which design that might be, until the dust settles. If you love it, grab it before it's gone!