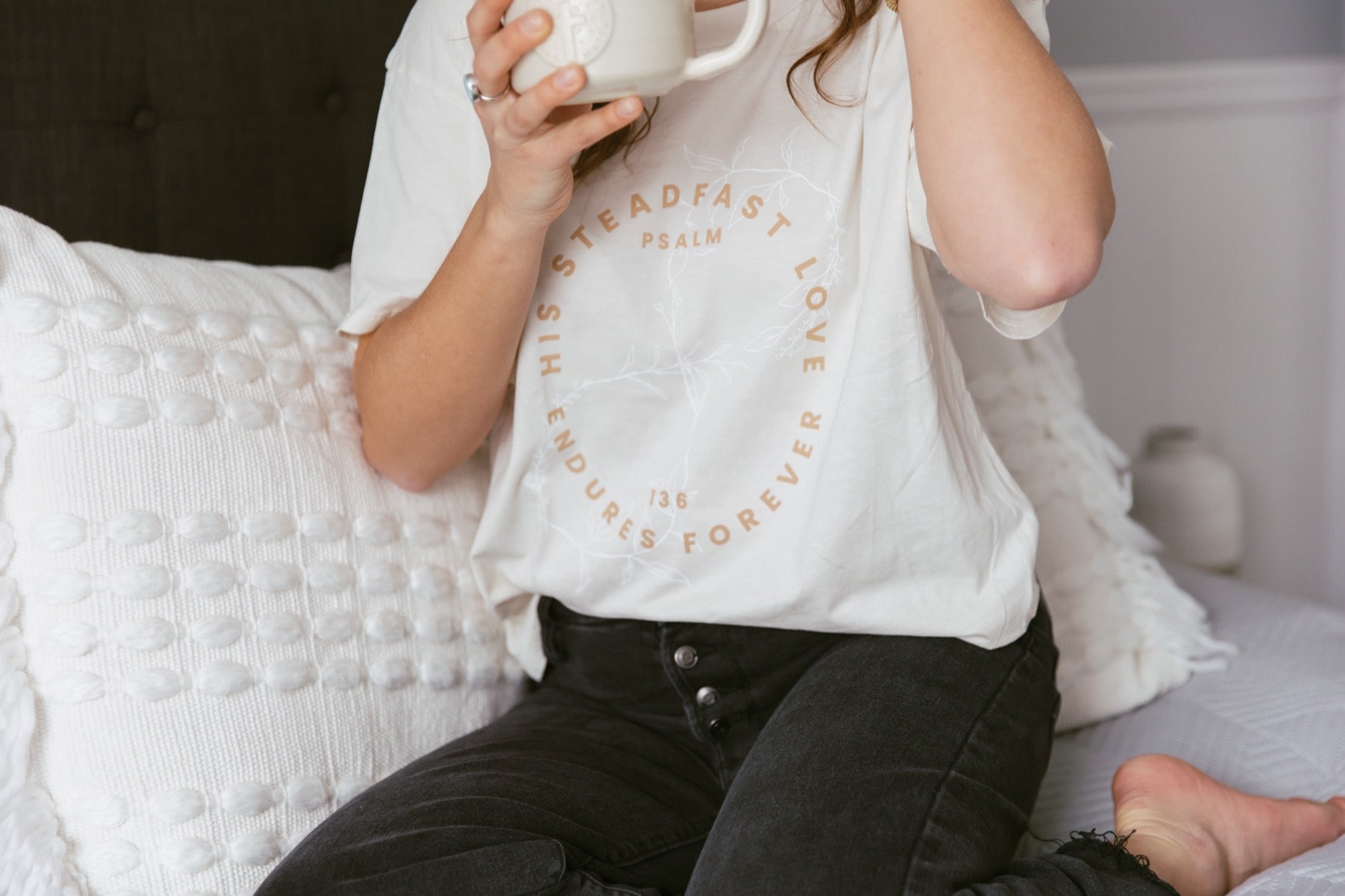 Our new crew neck tee is available in unisex sizing and made from 100% organic cotton. Make sure to add this to your basics collection.
Fair trade certified
100% organic cotton
Unisex sizing
Pre-washed to prevent shrinking
Runs true to size, relaxed fit
Colors may differ slightly from photo
Behind the design with Phy:
Psalm 136 is beautiful- it's main theme: God's love is steadfast. Each verse of the Psalm references a great thing God has done, followed with, "H
is steadfast love endures forever." What would this praise format look like in your life?
Ethics Matter Because People Matter.
As shoppers, we rarely consider the implications our purchases have on the communities who actually make the items we wear and as a result companies are incentivized to drive prices and quality lower.
This needs to change.
We work with underserved populations to provide meaningful work and to show the powerful impact our clothing purchases can have if made thoughtfully. Each shirt is accompanied by the signature of the person who made it. Learn more about the maker and about Known Supply. 
Unisex Sizing