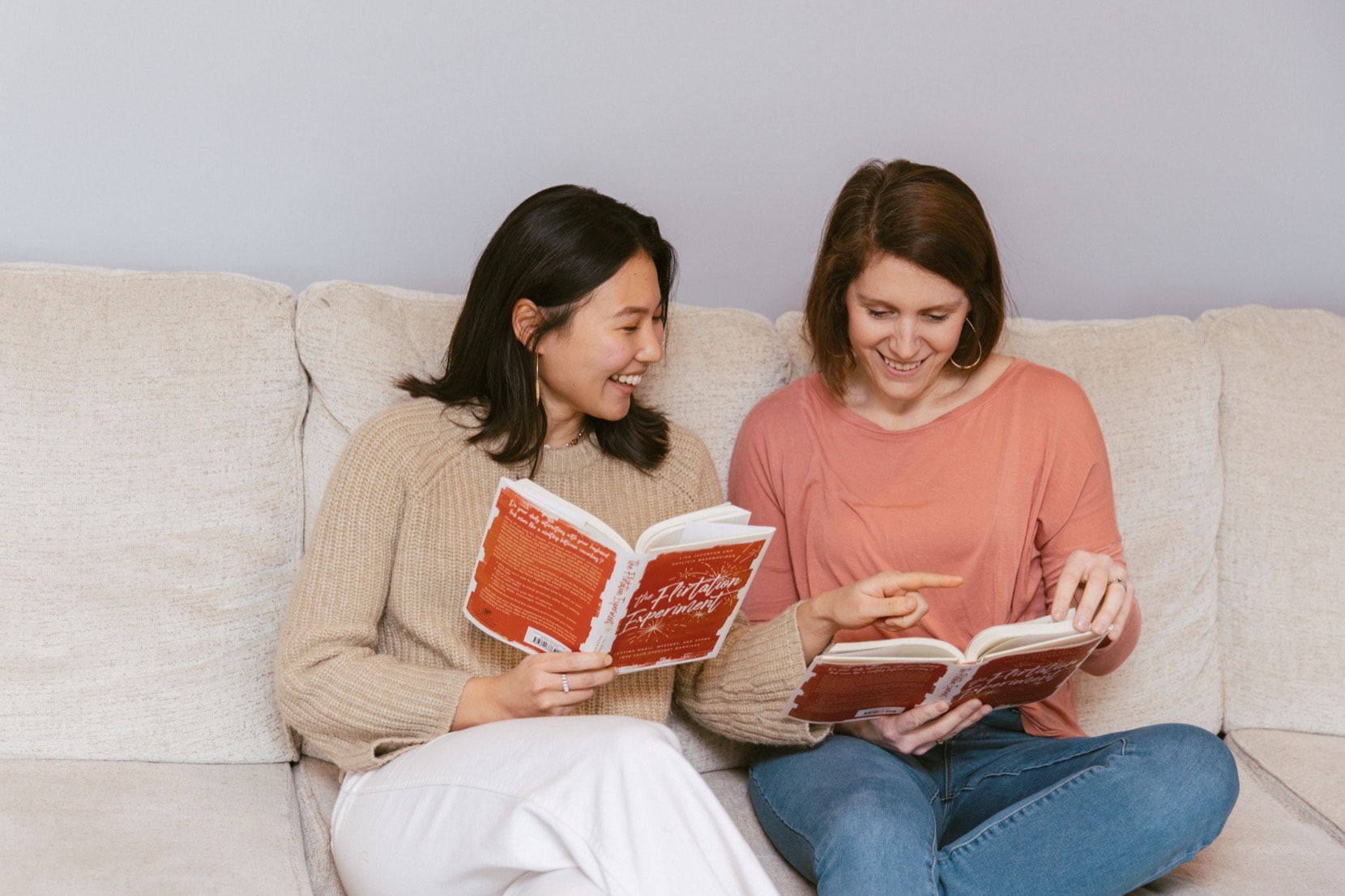 The Flirtation Experiment Workbook
Encouraging unity with a fun and lighthearted approach, The Flirtation Experiment Workbook takes the tangible ideas from the book and allows the wife who wants romance, passion, and heart connection to take action, and notes along the way.
This workbook will validate every woman in every stage of life who wants more than to read about what worked for someone else. It will allow her to conduct her own experiment of finding deeper passion, connection, truth and love in her relationship. All the while, she will chronicle her experiments, the results, and have space for her husband to respond as well.
Poised to serve as an action guide for a "Renew the Romance" movement, this workbook takes the chapters of the book to a personal, participatory level where experience and results can be documented, journaled, referenced, and most importantly serve as an account of biblical growth in a relationship.
100 in stock (can be backordered)
Behind the design with Phy:
In the hardest years of our marriage we were just trying to survive. When those years ended, we had a lot of daily building to do and I wasn't sure where to start. My little experiment gave me daily ideas to love Josh well, but their primary impact was on my own attitude. My confidence and joy as a wife increased even though I had no control over Josh's response to my changes. I could only change *me* and that's what I did. Lisa's half of the book shows what these little "flirtations" did for her at 28 years married to my almost-8. I love that we get to present two very different relationships and life stages!
Free shipping on ALL orders over $80!