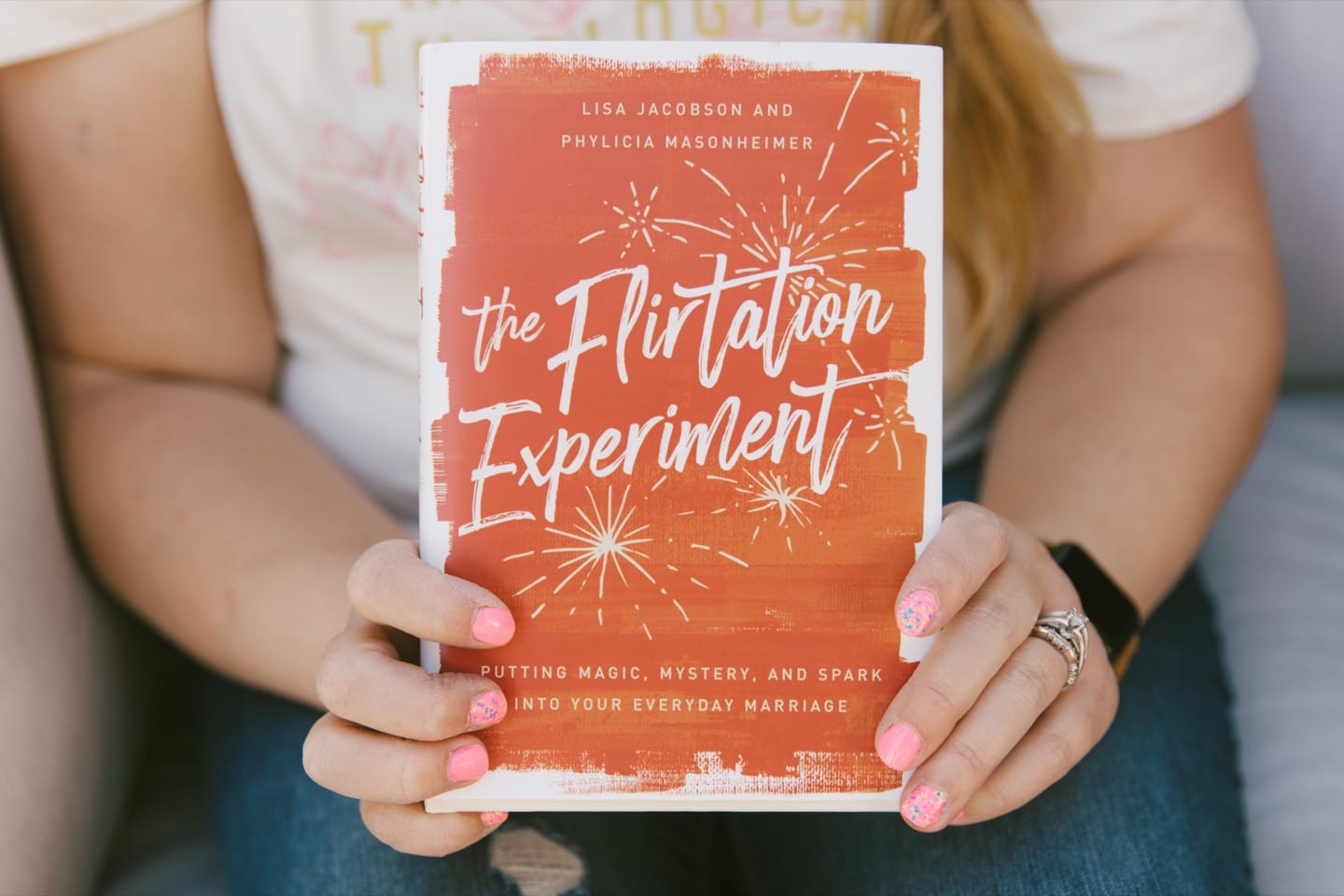 The Flirtation Experiment Hardcover
From popular Christian voices Lisa Jacobson and Phylicia Masonheimer, The Flirtation Experiment inspires you to strengthen your marriage with a fun, unexpected approach that leads to the depth, richness, and closeness you desire.
After reading The Flirtation Experiment, wives will
be filled with hope and encouragement for how they can make a powerful, positive change in their marriages,
become empowered to pursue their husbands romantically,
understand the Bible invites women to be proactive in their marriages,
be motivated to consistently love in creative ways, and
forge closeness and intimacy in their marriages.
Perfect for the wife who wants romance, passion, and the closeness that only comes from a deep heart connection but isn't sure where to start, The Flirtation Experiment is a candid, real-life record of two Christian women from different seasons of life who discovered they could make a significant impact on their marriage relationships, one small flirtatious experiment at a time.
225 in stock (can be backordered)
Behind the design with Phy:
In the hardest years of our marriage we were just trying to survive. When those years ended, we had a lot of daily building to do and I wasn't sure where to start. My little experiment gave me daily ideas to love Josh well, but their primary impact was on my own attitude. My confidence and joy as a wife increased even though I had no control over Josh's response to my changes. I could only change *me* and that's what I did. Lisa's half of the book shows what these little "flirtations" did for her at 28 years married to my almost-8. I love that we get to present two very different relationships and life stages!
Free shipping on ALL orders over $80!