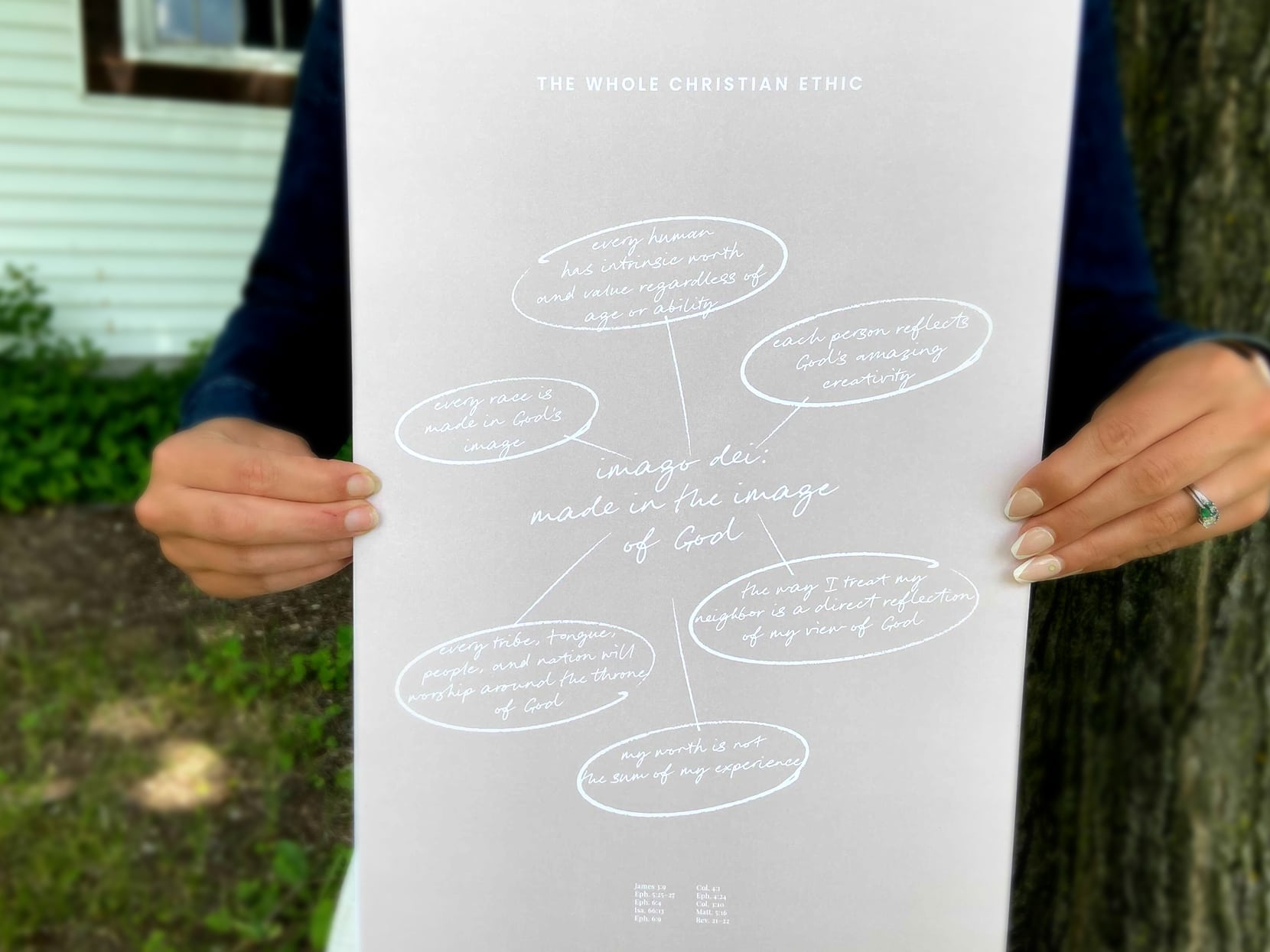 The Whole Christian Ethic Poster
All posters are printed through a professional printer with high-quality premium archival 100lb poster paper, that will be rolled to prevent creasing. The printing process I use provides beautiful colors with stylish matte finish.
Prints arrive rolled and ready to frame. All posters are printed and made in the USA.
• Frame not included
• Colors may differ slightly from product pictures
Behind the design with Phy:
The whole Christian ethic (moral principles that govern a person's behavior or the conducting of an activity), is based around a very important principle: Imago dei– A theological term, that says humans are made in the image of God.
When we choose to recognize that God has made each person uniquely in His image, we learn to treat them with dignity and respect.