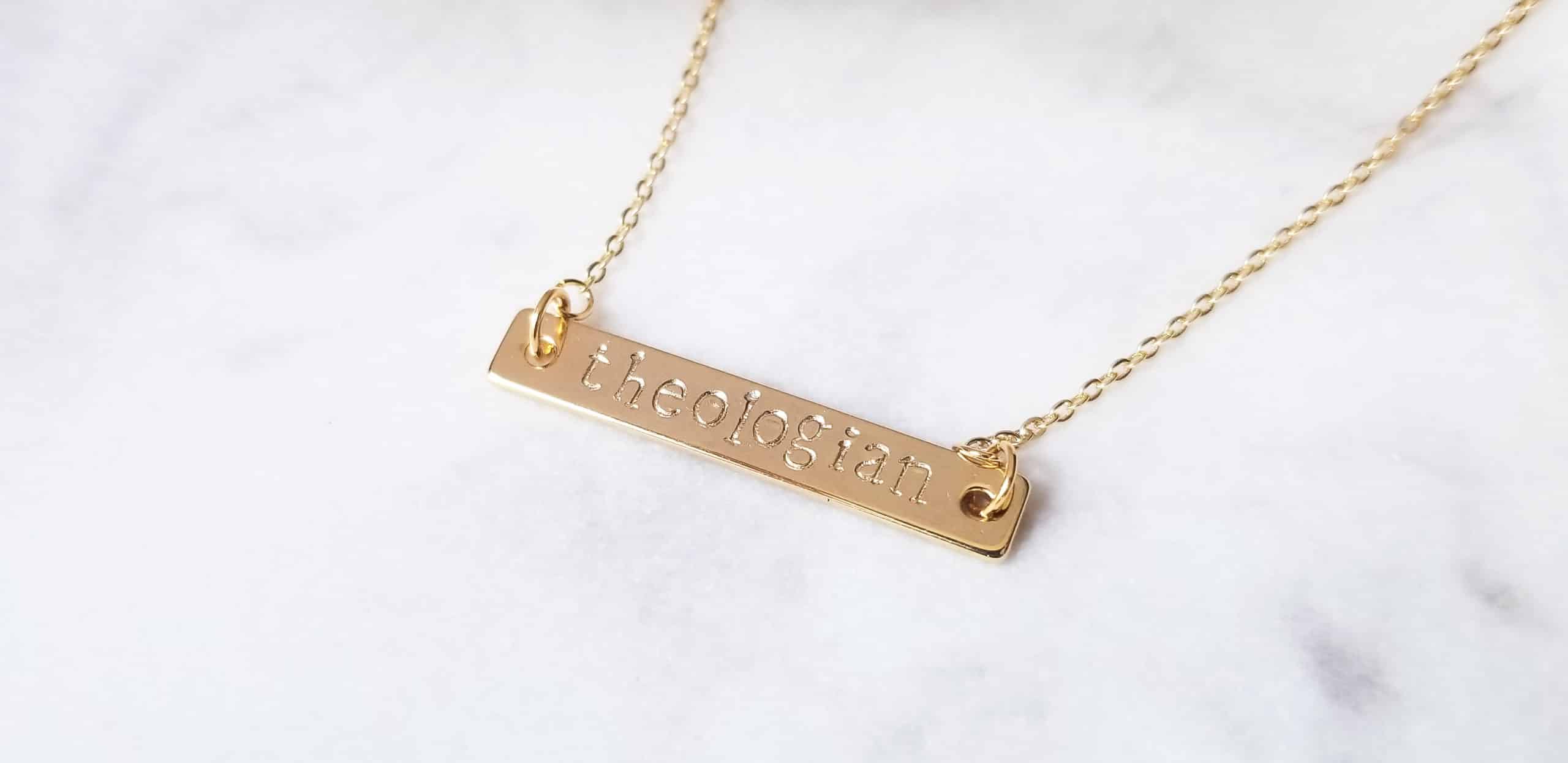 Theologian Necklace – $30
A reminder for you or someone you love… wear the words "theologian" and remember that you are a student of the heart of God. Not in the academic Cambridge-degree king of way, but in the simple discipline of seeking Christ; in learning that doctrine leads to devotion.
Created exclusively for the Every Woman a Theologian shop by Sel Rosè the chain and clasp are 14k gold plated brass and the bar is a very sturdy gold plated brass bar. 
This necklace is hand stamped, therefore each piece is a little different and may not look exactly like the photo. Each one is special!
• 17.5″ 14k Gold-Filled Chain.
• Gold-plated brass bar.
• Hand-stamped, unique.
Last Chance for This Design
I might bring back one or two of the best selling designs, but there's no telling which design that might be, until the dust settles. If you love it, grab it before it's gone!