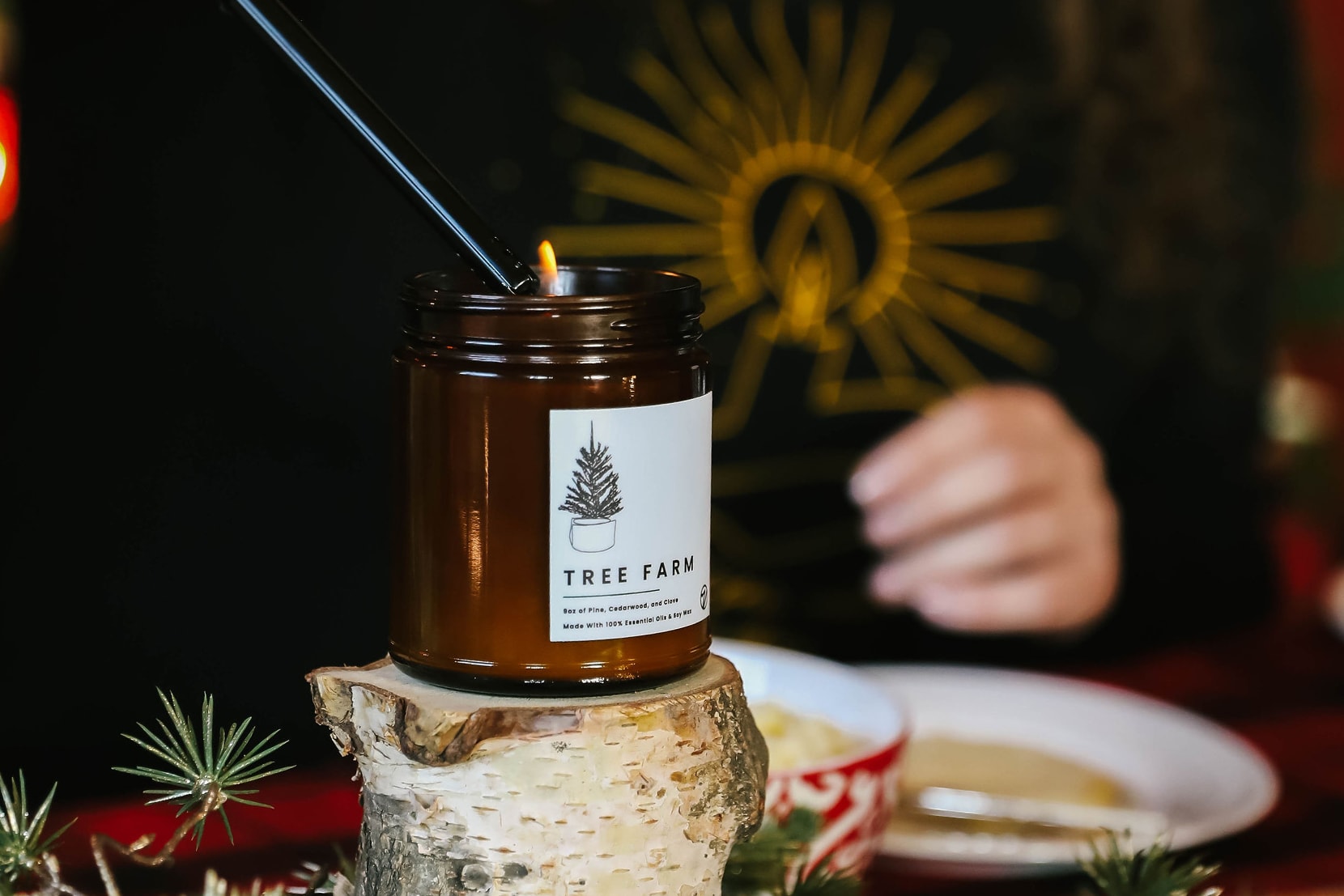 Tree Farm Essential Oil Candle
Pine, cedarwood, and clove– Christmas in a candle. Made with Phy's favorite essential oils and clean burning soy wax.
• Hand-made, small batch in Washington state
• 20 Hour Burn Time
• Soy Wax
• 100% pure essential oils
• 8oz
• Colors may differ slightly from photo
A Note From Phy:
We've always wanted to create the perfect candle, especially because strong scents tend to bother me. The problem was that essential oil candles don't tend to "throw" their scent very well, and that's always an issue for a good candle! After a year of searching, we partnered up with the amazing folks at Vida Verde to create the perfect candle made with essential oils and soy wax– this is a really special candle to me.
I hope the warmth and fragrance encourages hospitality and grace for your neighbors as you gather and share Christmas memories together.
Free shipping on ALL orders over $80!