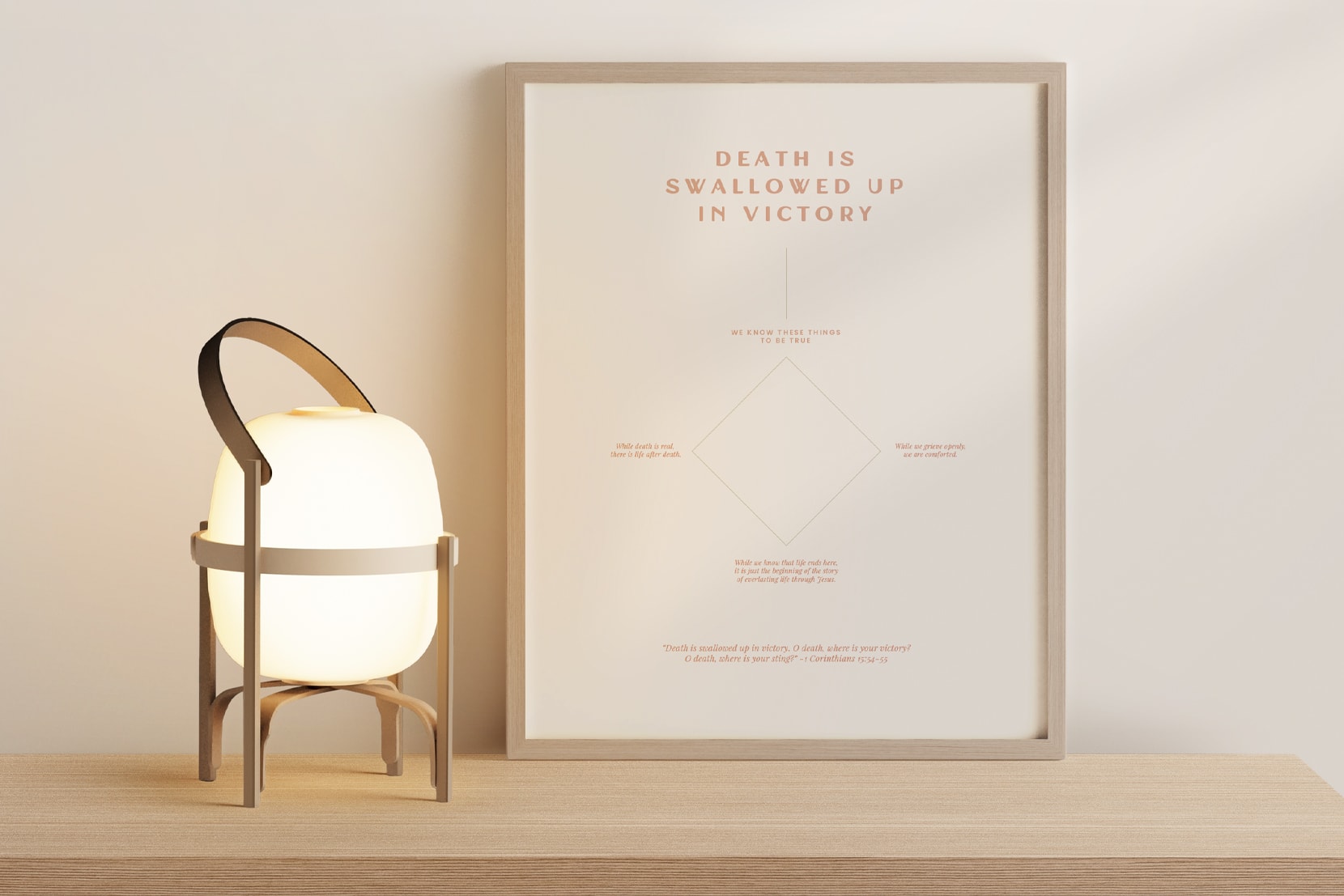 Victory Diagram Poster – $8-18
All posters are printed through a professional printer with high-quality premium archival 100lb poster paper, that will be rolled to prevent creasing. The printing process I use provides beautiful colors with stylish matte finish.
Prints arrive rolled and ready to frame. All posters are printed and made in the USA.
• Frame not included
• Colors may differ slightly picture
Behind the design with Phy:
Death and dying is a horrible part of human existence that has been with us since the fall–we cannot escape that reality. But for the Christian, there is a greater reality, that Christ has overcome death. This poster reminds us to trust in the promise of Jesus Christ, the hope of our eternal life.
Last Chance for This Design
I might bring back one or two of the best selling designs, but there's no telling which design that might be, until the dust settles. If you love it, grab it before it's gone!