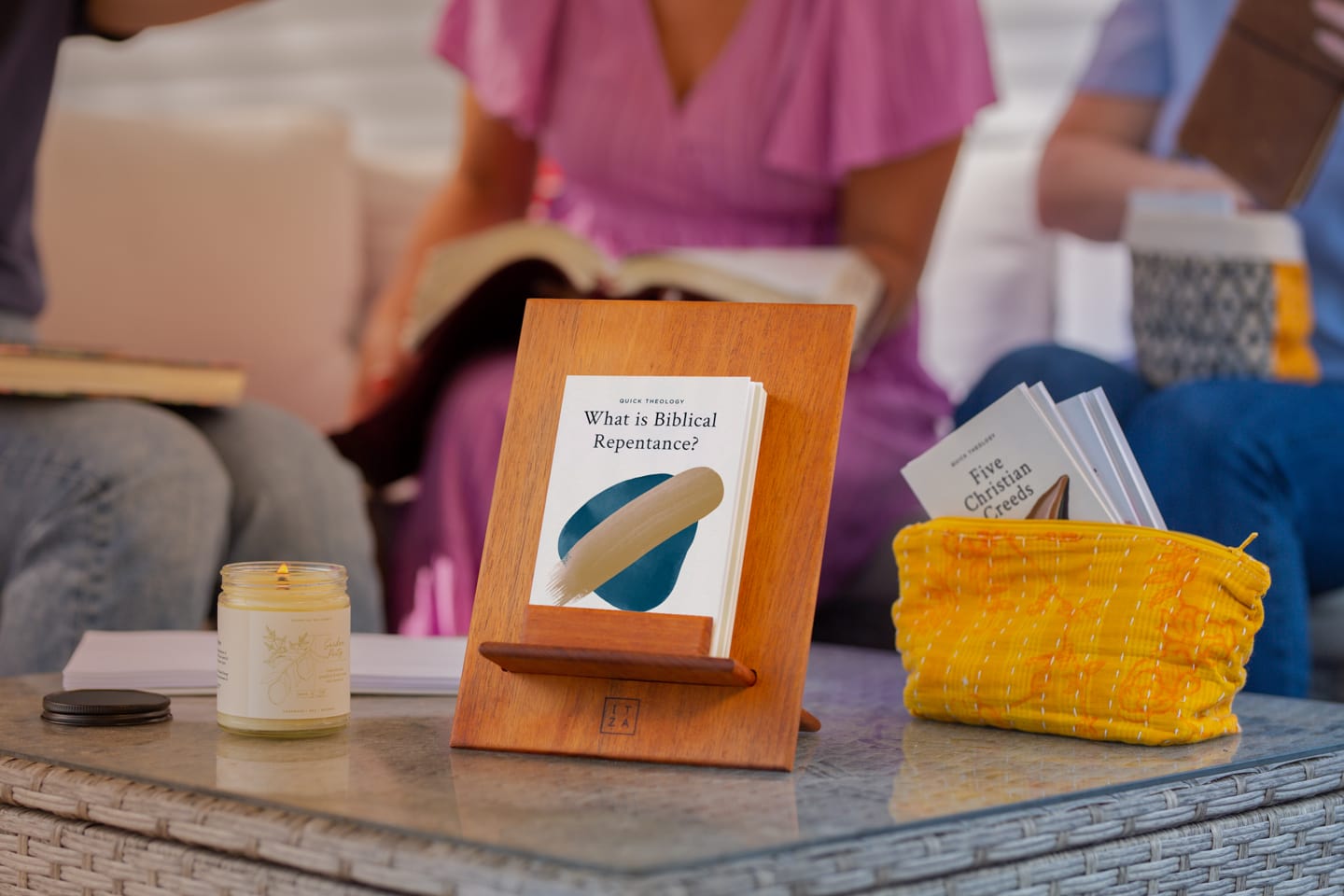 What is Biblical Repentance? Ebook
What does the Bible say about repentance? How do I know that I did it right?
I care a lot about the nature of biblical repentance because I struggled so much with these questions when I was walking through sexual addiction and sin. As someone who struggled in that area, repentance was always a really a big question mark for me. I began to grapple with questions that you probably have had as well. The first time I started asking these questions was in my early 20s as I studied for my religion degree. I found so much freedom and joy, and the true repentance that scripture talks about as a result. Join me as we search the Bible together.
• Ebook
• Download sample
Why Buy at Every Woman a Theologian?
Quick Theology books are only sold at Every Woman a Theologian—This book is perfect if you're looking for a quick overview of repentance, or if you worry about how you're repenting.